Mommy Chic Monday // Stripes on Stripes
I decided to create something new and have added Mommy Chic Monday's to the style category.
This will be either a 'my mama style' type post, chic mom friendly outfit pins, or other inspiration from around the web. Either way it will be a grand collection of all the many ways women rock their version of Mommy Chic.
We all know that the "momiform" has come a long way from high waist jeans/ khaki pants + white shirt.
Every mother I know has a unique personal style and it varies for each occasion. Some women tend to stick to the same style of pieces while others do a complete 180 with their look every day. The latter is definitely true in my case as I continue to evolve my personal style and push the boundaries on what is the norm for the "suburban housewife" look.
This week is all about simplicity. Y'all know I love to begin with basic pieces and kind of run wild from there but this outfit is nothing like that at all.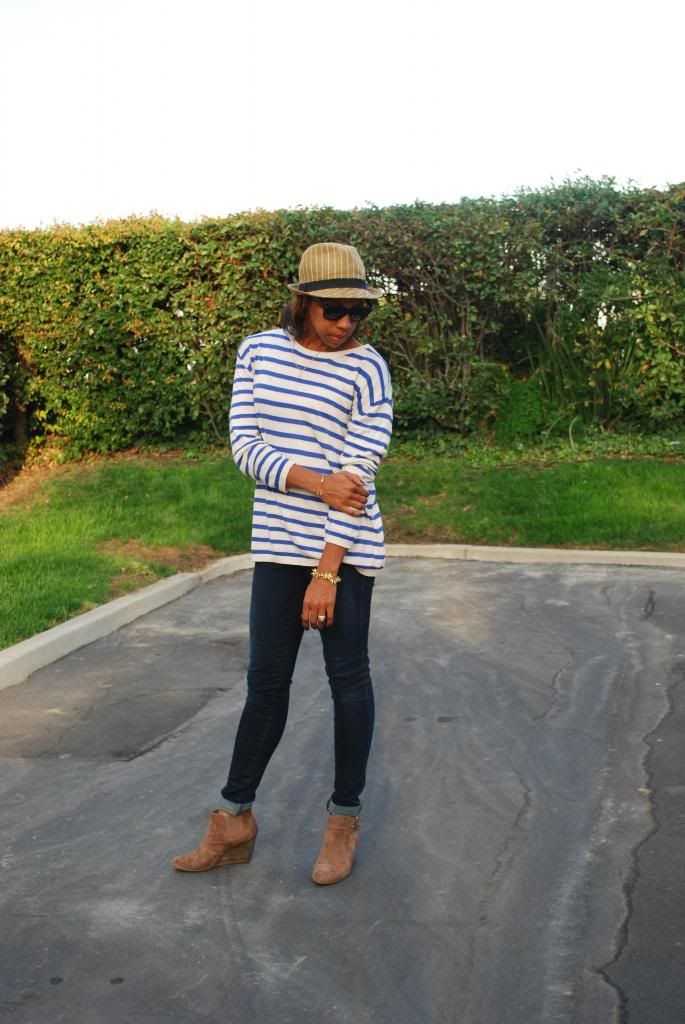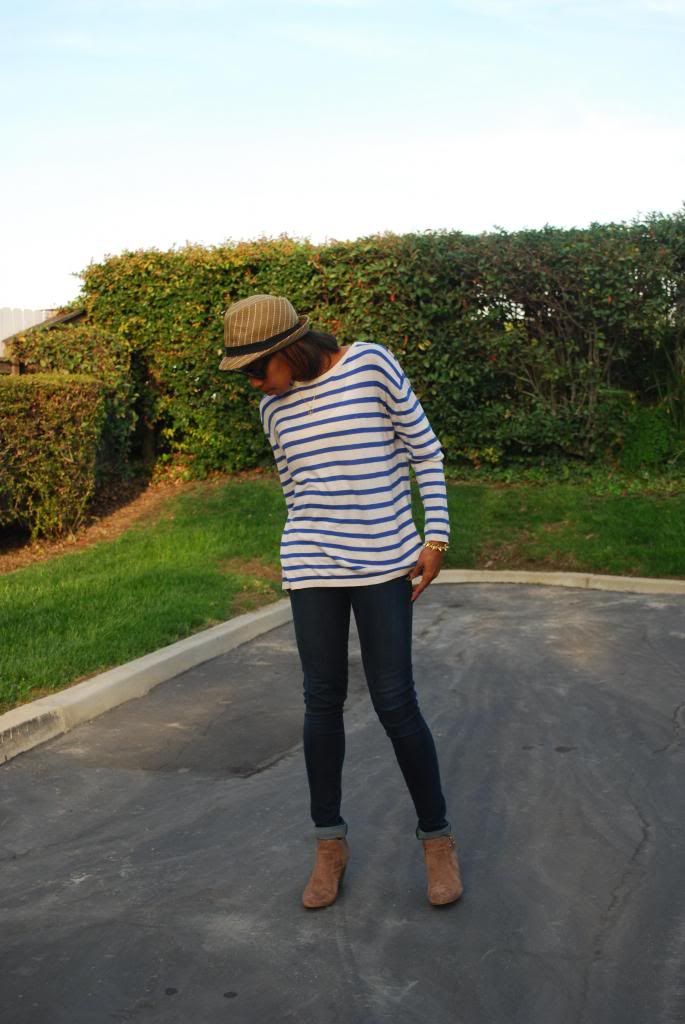 Basically I was being lazy and ambivalent about what I wanted to wear so I threw on my favorite sweater and some skinny jeans to call it a day. It wasn't until it was time to leave the house that I decided, after having a fight with my hair, to throw on one of my trusty chapeau's. The addition of the hat kind of made me feel like I wanted to have a little bit more oomph in the shoe department so I dug around and came up with these ankle boots. Almost forgot I had bought them last year!
I kind of fell in love with how it all came together.
For fun I added some Stella & Dot jewels for a small statement and instantly felt put together enough to meet the hubs for lunch or go on a quick dinner date. Not that any of that happened because it was crazy last week but still, I like to know that there are outfits I can fall back on if need be for those types of occasions.
Do you have any "mommy chic" looks that you tend to fall back on when you're in a rut?