Style Me Friday // Leather Leggings Edition
I'm a huge fan of
The Fashionista Next Door
. She's a doll and I love that her style is so versatile and she's honest about how life sometimes get's in the way of blogging and photo taking.
The fact that she's from Cali but lives in the ATL is all kinds of awesome since that was my life for a bit as well. She always has a great link up every Friday and it's generally my intent to participate but we all know that the style posts have gotten away from me a bit now that my photog is back to her day job.
However, this week I happened to catch the style challenge early and because I already had an outfit planned around my faux leather leggings it seemed like it was just kismet.
Below is a collage she put together as her inspiration for the challenge. I love all the ways these ladies styled their leather. If you're not into the full on rocker chick look, coated denim is another way to go.
I personally am a huge fan of leather pants. Real or faux, there's something about them that kind of makes me feel like a badass rock mom. Like I'm channeling my inner Gwen Stefani. You might remember the great
"can a real mama wear leather leggings"
debate from earlier this year. After quite the search (and internal debate) I finally found a pair of faux leather leggings at
CottonOn
earlier this year and happily rocked them at
Blissdom
and
Lucky FABB
. However, I haven't really had a chance to bring them out to play again as spring turned into summer and that turned into the dog days of hades and now.....well now it looks like winter because it's dark so early but still feels like summer (it was 80 today. no joke)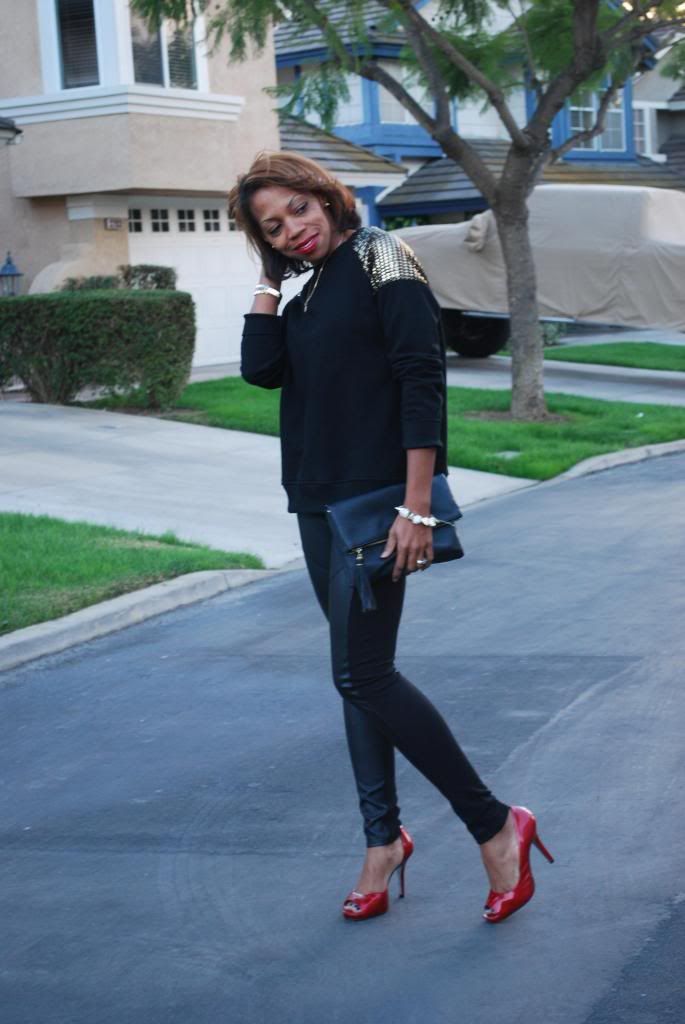 However I was bound and determined to wear these pants in some way shape or form. So while I didn't get to rock them in 'everyday style' I still threw them on to take some outfit photos.
I mean. That's part of the fun of being a style blogger. I get to play with trends.
I love these pants because not only are they comfortable they offer just the right amount of sheen to keep them looking like real leather but not like a street walker. Also, they were under $30 so that's a huge bonus.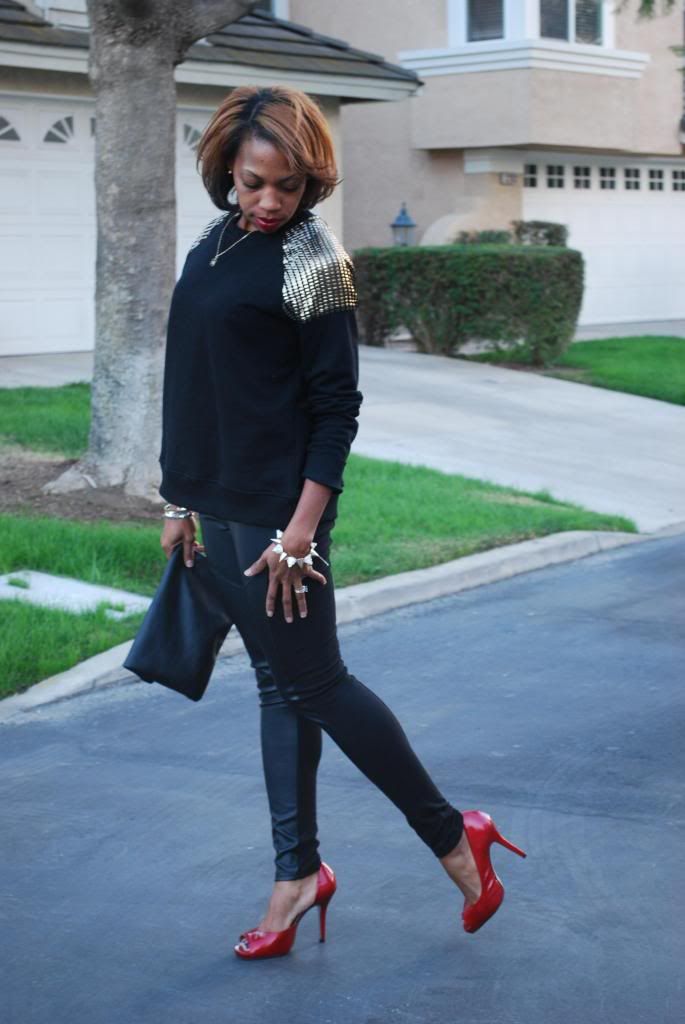 And can we just talk about this sweatshirt? I knew from the moment I rolled into Forever 21 last week that I had to have it. It practically screamed my name. I can't wait until I get my Stella and Dot Phoenix necklace as I know that would be the perfect statement piece to set off this look entirely. And since I didn't go out in this there's a strong possibility I will be rocking a version of this look next weekend for date night. But that's a whole other post.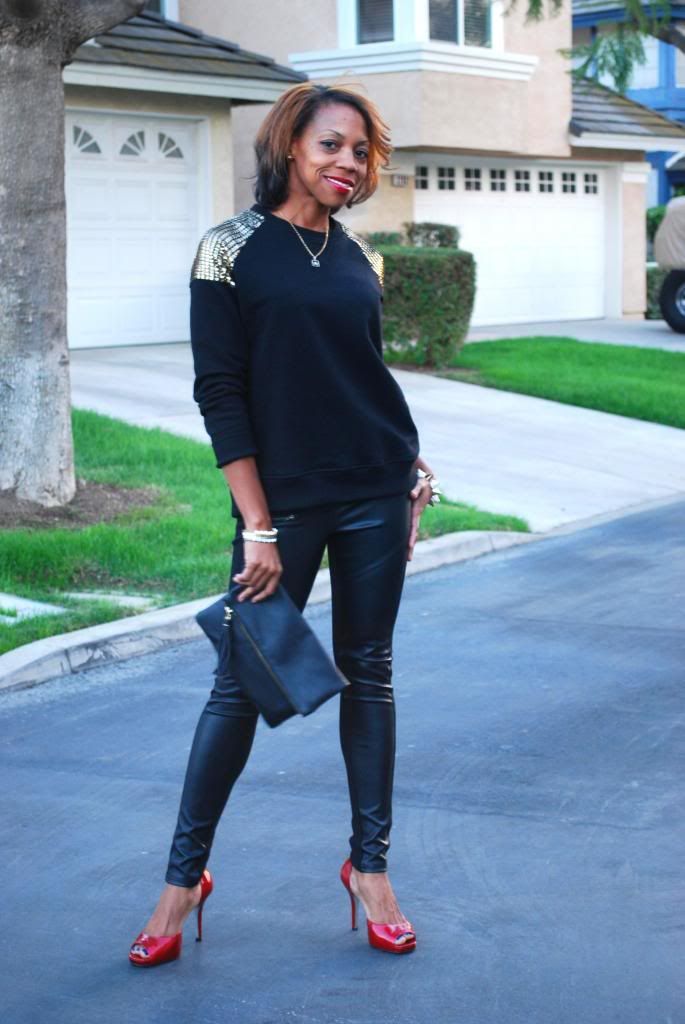 I honestly haven't worn these heels in about 2-3 years and I'd forgotten what they looked like on. I must say I'm going to have to take them out for a spin as they matched my lipstick perfectly and are quite sexy. If I hadn't had to go back to wrangling a toddler I might have just spent the rest of the afternoon in them. But alas , real life mom duty called.
Head on over to
Fashionista Next Door
to see more looks and get some inspiration of your own! I know I will!
So how do you feel about the leather pants trend? Over it? Never into it? And if you're not into leather, how do you feel about coated denim?