Fall Recipe Swap // One Pot Pasta Meal
Over the last year I've really taken a shine to not only eating better, but really getting excited about the meals I make. It's no secret that I will spend all day Pinning delicious meals and then order take out or prepare the same 'go-to' recipes that my family is no doubt tired of me making.
What can I say, I get lazy sometimes. But a few weeks ago the lovely ladies over at
The Blah Blah Birds
saw a
dish I posted on Insta
and asked if I would be interested in joining them for a
Fall Recipe Swap
.
I mentioned the idea to my hubby and he immediately said "do it" which I take as a sign he's over our usual menu. So with that in mind I spent a few
hours
minutes scouring Pinterest for just the right meal to make and something that would
hopefully
photograph well!
Oddly enough it was the meal my husband chose for the week that I ended up wanting to share. Go figure. So here is the one pot wonder that made us all happy and allowed me to have an extra night off from cooking thanks to the leftovers of it all!
I have to be honest, Pinterest recipes can be a little hit or miss with us and you never know how things are really going to turn out as everyone's taste preferences are different but this was a hit with both my Mister and my kids. I know it's a keeper if the world's pickiest kid (SweetPea) asks for seconds.
Lemon Angel Hair Pasta With Chicken + Spinach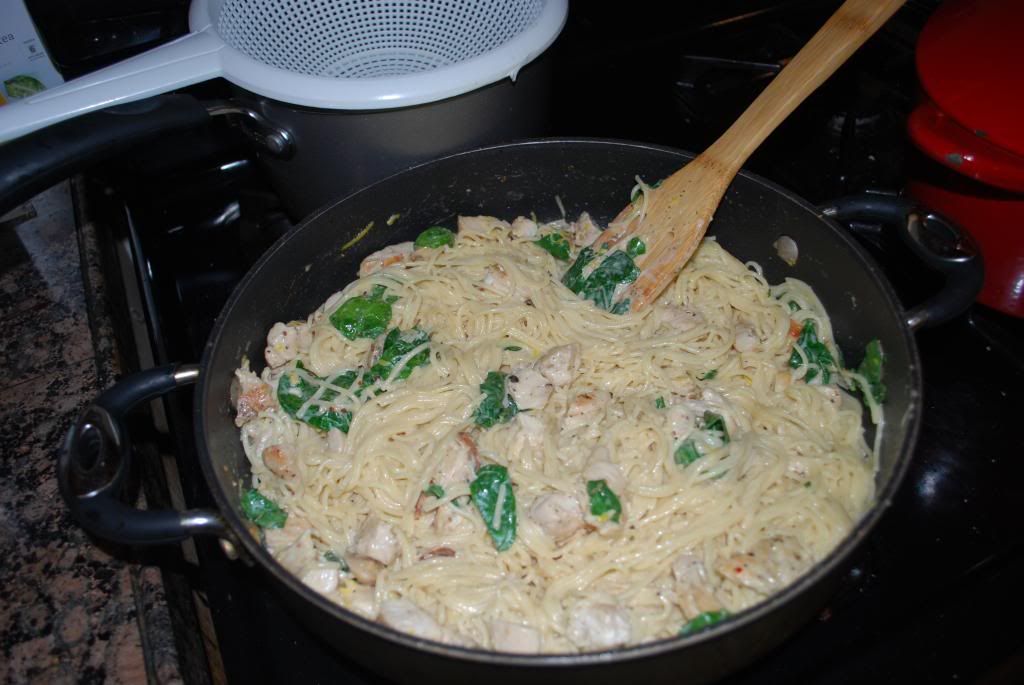 Cast of Characters:
1/2 lb angel hair pasta
4 cloves of garlic (2 tbsp. crushed/minced is fine)
1/2 tsp. crushed red pepper
2- 4 Boneless chicken breasts ( I used tenders)
2 lemons, zested and juiced
3/4 c. half-and-half
1 c. Parmesan, grated (or shredded)
1 c. baby spinach, stems removed
3 Tbsp. extra virgin olive oil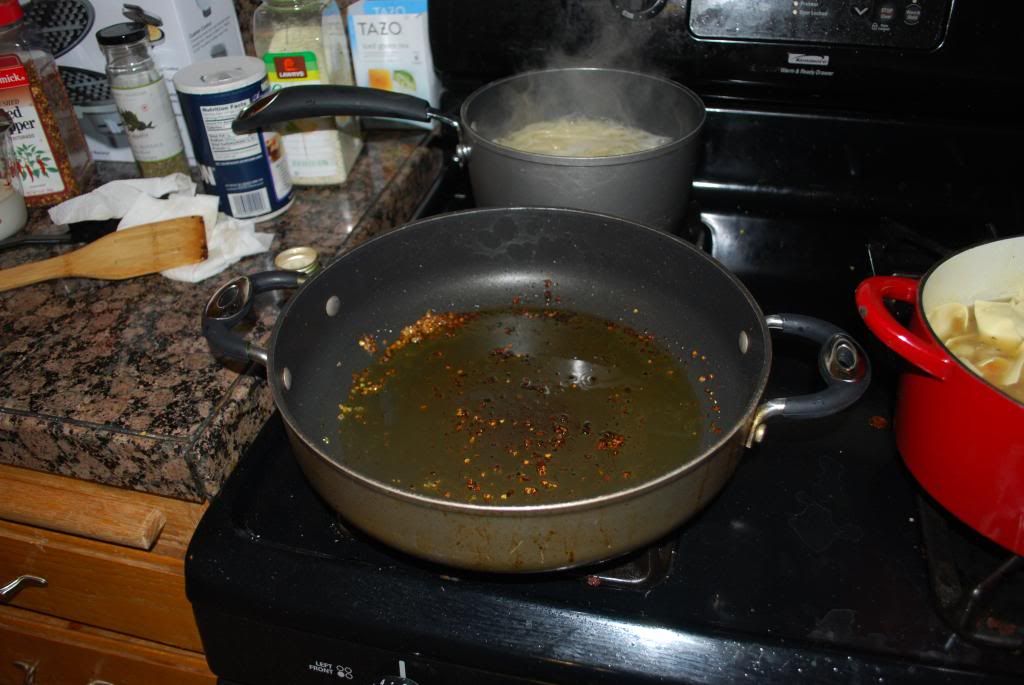 Get Cooking:
Bring a pot of water to a boil. Salt the water well, and add pasta.
Heat a large skillet over low heat. Add oil, garlic, and crushed red pepper. Cook until the oil sizzles (about 7-10 minutes). Add lemon juice*, half-and-half, and a ladle of the pasta water to the garlic oil mixture. Raise the heat to med-low to med heat until the sauce begins to bubble.
Drain pasta - DO NOT RINSE. Add the pasta, lemon zest, and 1/2 c. Parmesan to the cream sauce. Toss for a minute or two. Add chicken and spinach, and toss evenly to coat. Top with remaining cheese.
* Note: zest the lemons before you cut them in half to juice. Less mess. I speak from experience.
**original recipe found HERE
Serve immediately with crusty bread and white wine. Grape juice if you're under age. Try not to lick your plate.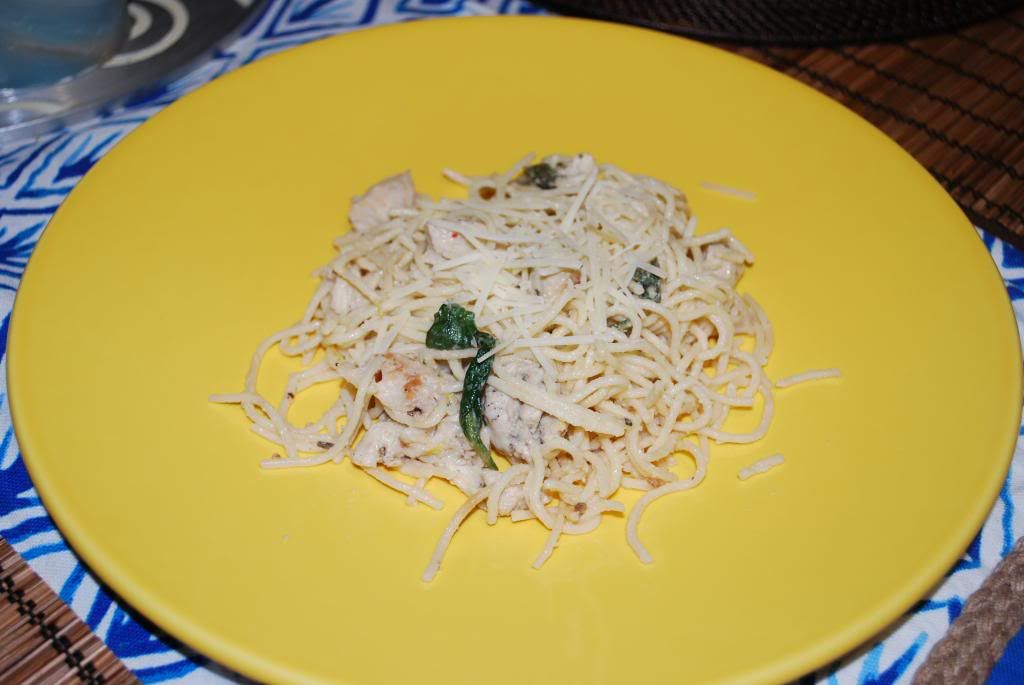 Ok, so it doesn't scream 'fall' but I loved that this entire meal was prepared in one skillet. And I do mean, one skillet. Sure I cooked the pasta separately but it all ended up in the same skillet and that made my husband, the dishwasher, quite happy.
Also, I would normally have several photos of the dish 'in progress' but I was actually making two dinners at once (cuz I'm talented like that) AND it came together so quickly there was really no 'progress' to document!
What new recipes have you tried lately?