Everyday Style // Where the Day Takes You
What is summer if not multiple opportunities to rock cut-off shorts in a multitude of ways?
I've said previously I'm a die hard cut-off's girl and I kind of love this more 'grown up' way of styling them.
Taking a cue from my friend
Ashley
I paired a simple striped top with shorts and some cute sandals. Add a hat and clutch and I was ready for wherever the day might take me.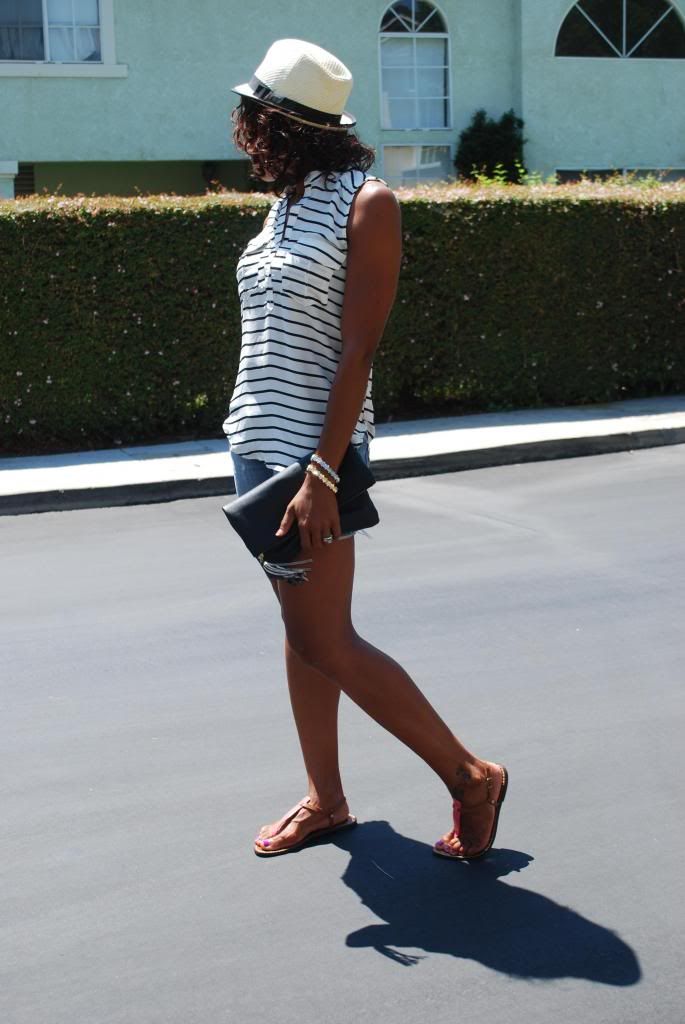 I loved that I was uber comfortable and confident in my look (the new shoes helped) and I knew that if the opportunity presented itself I could slide on some wedges or strappy sandals and jacket for cocktails with friends in the evening. Because that happens. Sometimes.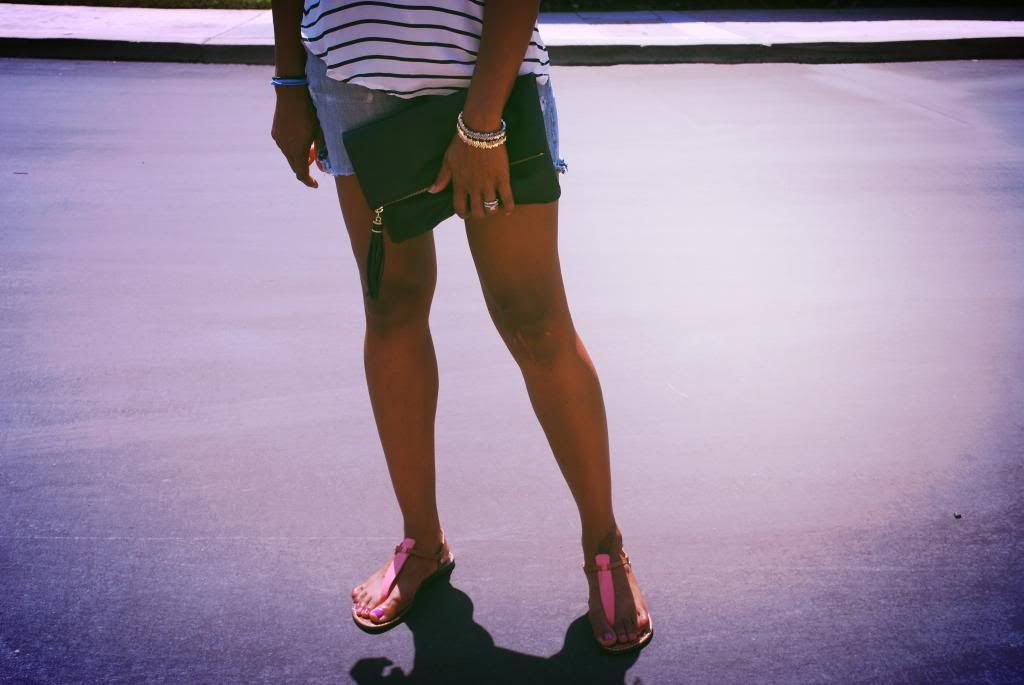 I fell in love with the shirt the moment I saw it. I know that stripes are a classic and I've been on the hunt for just the right piece to add to my wardrobe. I can see styling it in so many ways the decision to buy it wasn't even an argument.
The sandals were another story. Obviously I'm a fan of Sam Edelman having scored a pair of Gigi's at T.J. Maxx a few months back, and always keep an eye out for new ones in my TJ's and The Rack, so you can imagine how I might have let out an audible squeal of delight when I found at least 5 color options!!!
Eeeeee!!! I couldn't decide which ones I loved the most because there was no way I was leaving that store without at least one pair. In the end D made the decision for me otherwise we would've been there for awhile.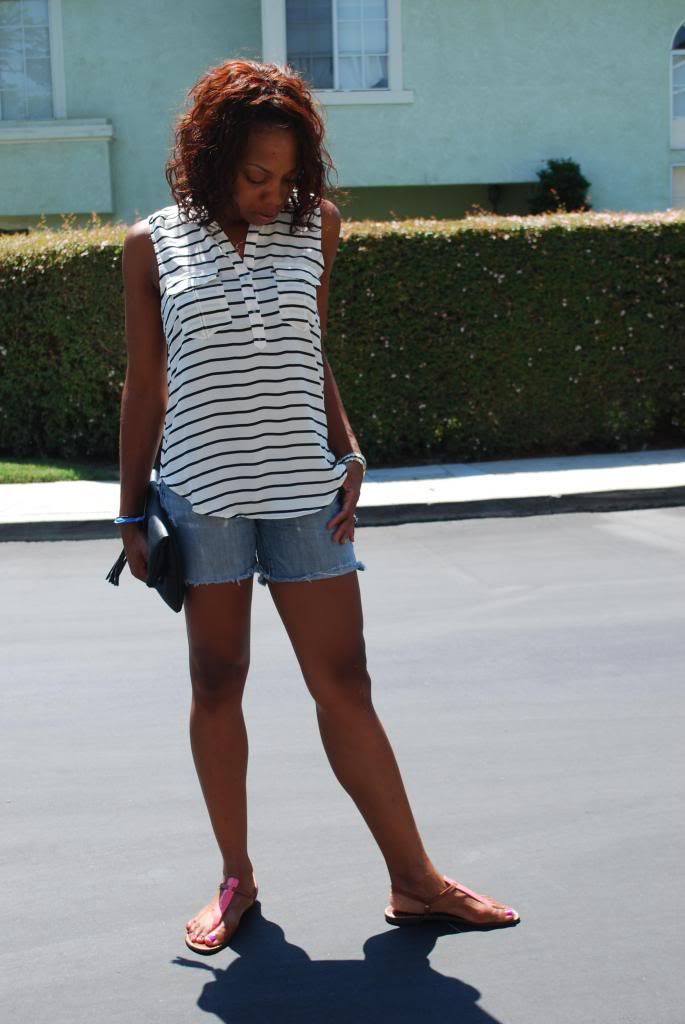 Don't judge me if I go back for the rest sooner rather than later. They really are the perfect sandal.
I've already added this ensemble to the "list" of perfectly effortless looks that I have been slowly racking up all summer long. Not sure how all those will transition into fall yet but I'm looking forward to doing my end of summer purge and playing around with new looks for fall!
What does your everyday style look like?