What I Wore// Engagement Party Style
My husband is from a big family and therefore there is always an occasion to get gussied up for some reason or another but no better reason than to celebrate the engagement of a sister!
Congrats Ashley & Eric!
I was super jazzed when I stumbled upon this dress at on a random trip to T.J. Maxx / HomeGoods
(I was looking for a bench for the foot of our bed)
and decided to wander into the sale section and found a few items to tickle my fancy. I've really honed in on my personal style and pretty much know what I'm going to love before I go into the dressing room and although I was unsure of the fit at first glance, it was hard to say no to this printed beauty.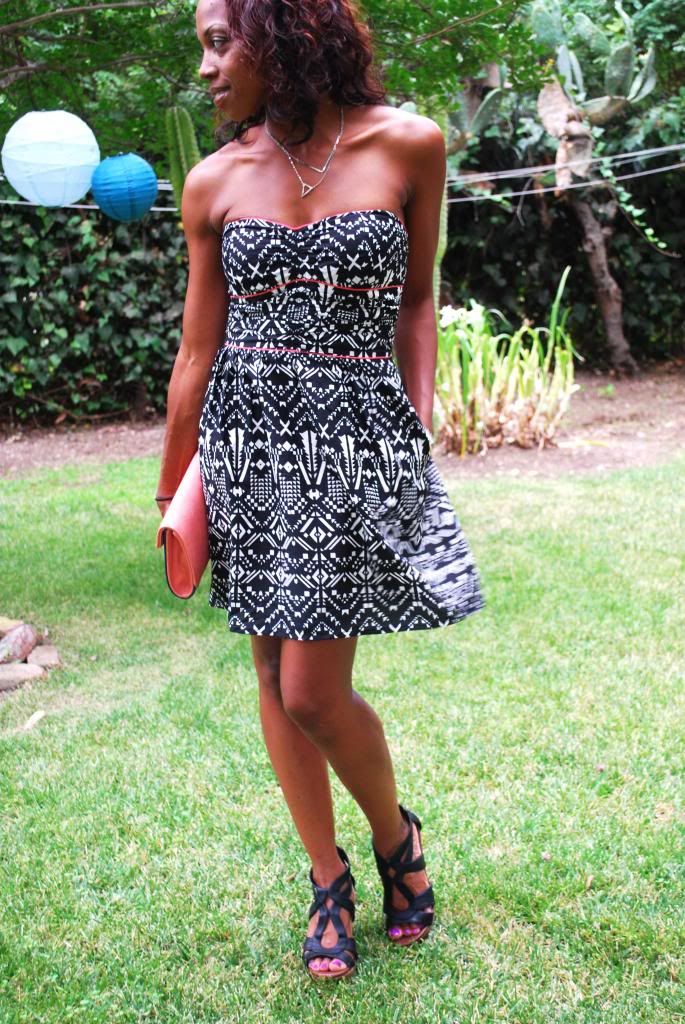 I loved the contrasting coral piping paired back to the neutral cream and black tribal print. The silhouette is divine. Sassy yet forgiving in the waist, thanks to some strategic ruching, and the circle skirt was quite flattering.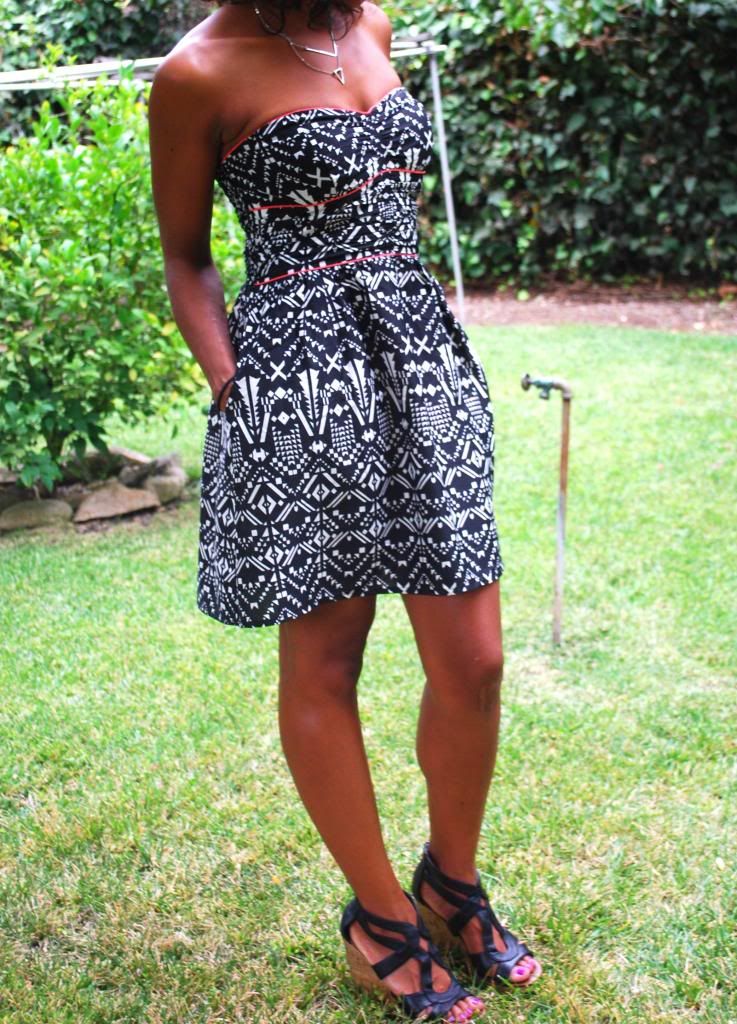 Dress: T.J. Maxx // Necklaces: Forever 21 // Wedges: Dolce Vita for Target (old/

similar

) // Clutch: Urban Expressions c/o Lucky FABB
It also hit me at just the right length, allowing me to wear either flats or heels with ease. The fact that it has pockets is just icing on the cake.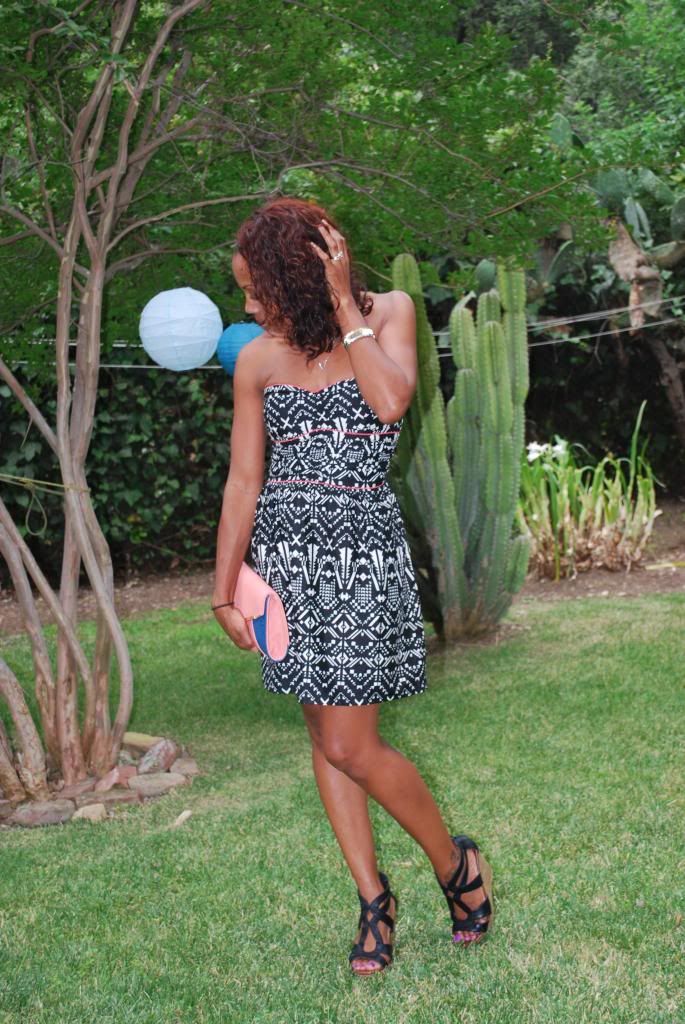 Even better is that I felt sexy as hell in it.
Earlier in the week I had thought about wearing it as it was scheduled to be quite warm that day and the Mister vetoed that idea simply by saying he'd like to be going out with me when I wore this dress.
Done and done. If my man wants to go out with me in a certain dress you can be damn sure I'm going to wear that dress! I mean.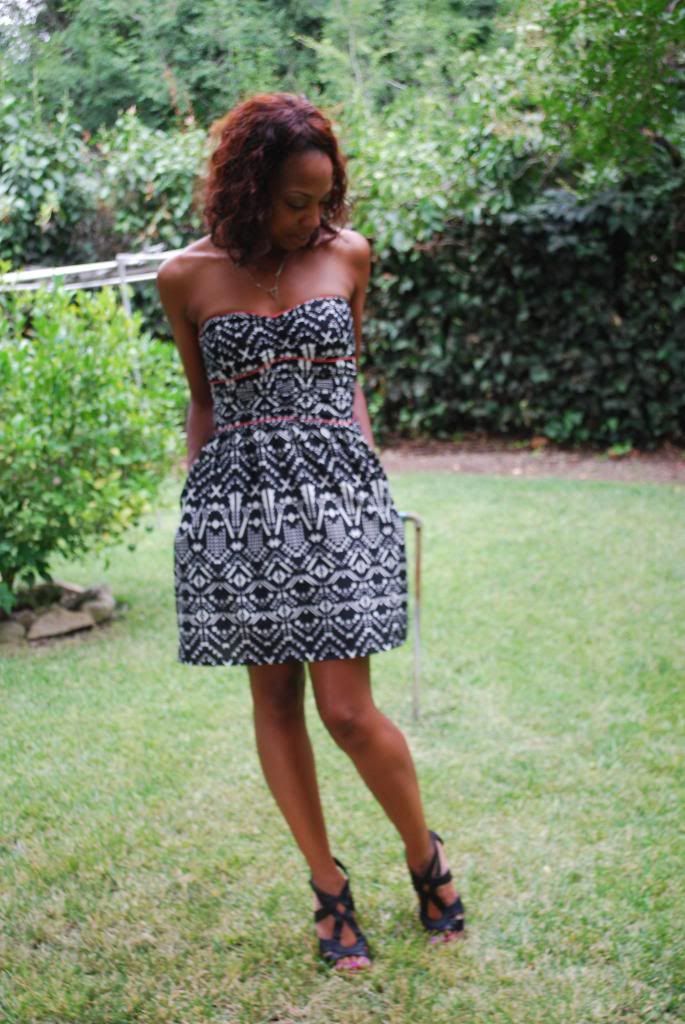 And it helped that we had an event to attend so I was happy to wear it. Of course, then came the usual shoe dilemma. The toddler wrangler in me suggested practicality yet cuteness in my favorite Same & Libby for Target gladiator sandals but the woman who wanted to look hot for her husband was dying to rock the Dolce Vita for Target wedges.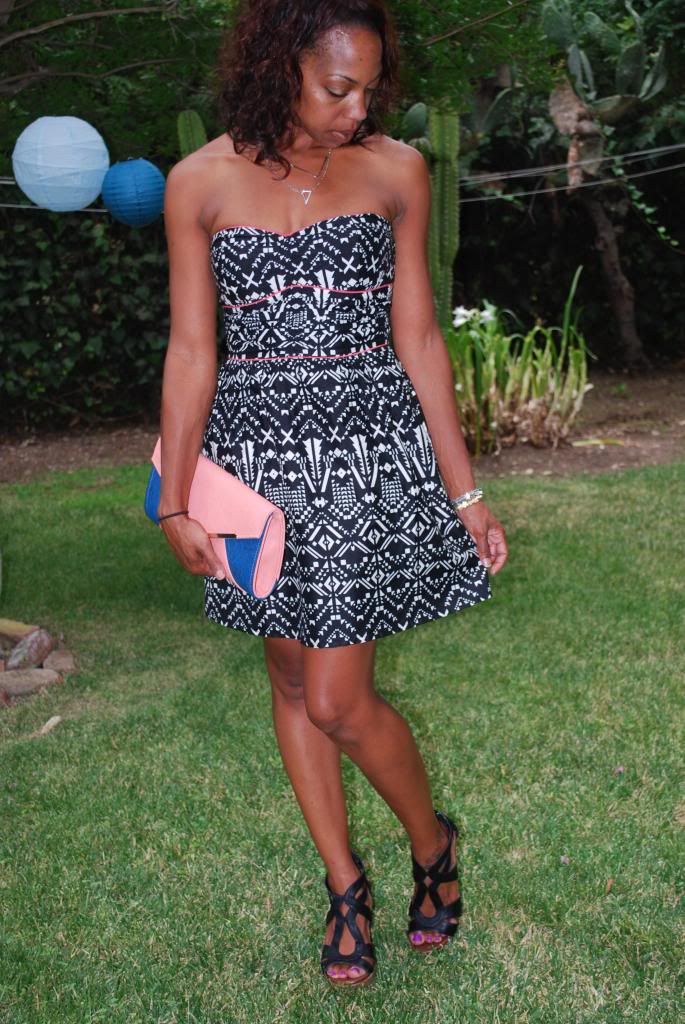 The haute mama won out. I wore the wedges with pride and enjoyed how I felt while wearing them. There is something to be said about the way a woman carries herself while wearing heels. But that is fodder for another post.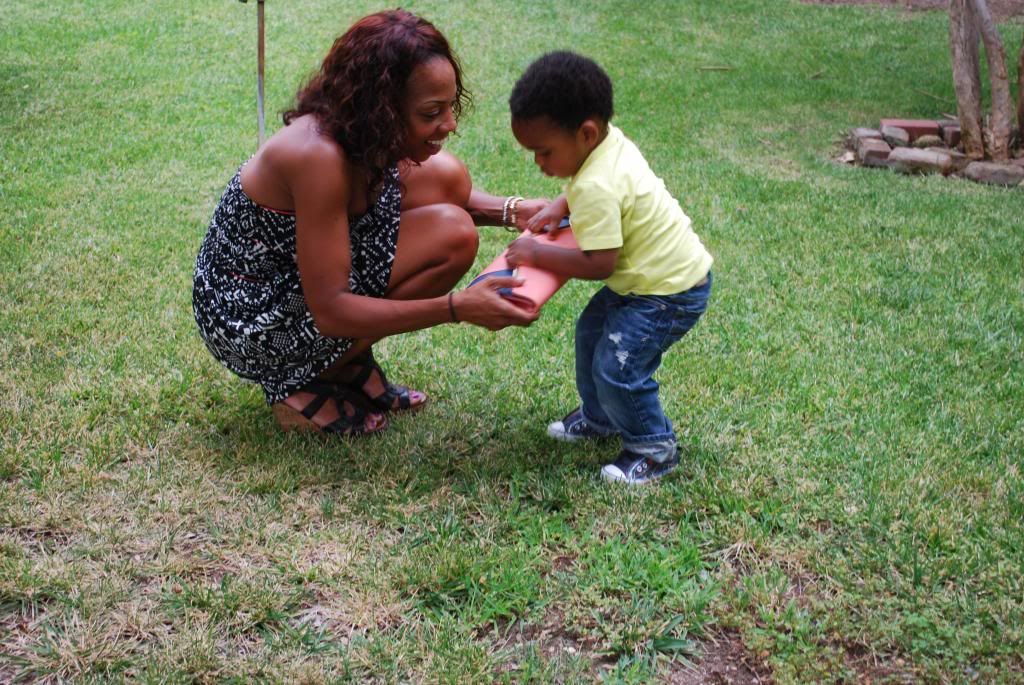 And then Baby Ninja decided to take off into the recesses of the yard and there were some dangerous holes and whatnot so practicality won out in the end as I ended up in the Sam&Libby's before the day was out.
Oh and I'm rocking a clutch. With a toddler in tow. How's that for feeling sassy?
What have you found that you're loving lately?
linking up: