What I Wore // Cheers To Three Years

We've been doing a pretty good job at planning our date nights lately and this being our anniversary month gives us all the more reason to get out and celebrate.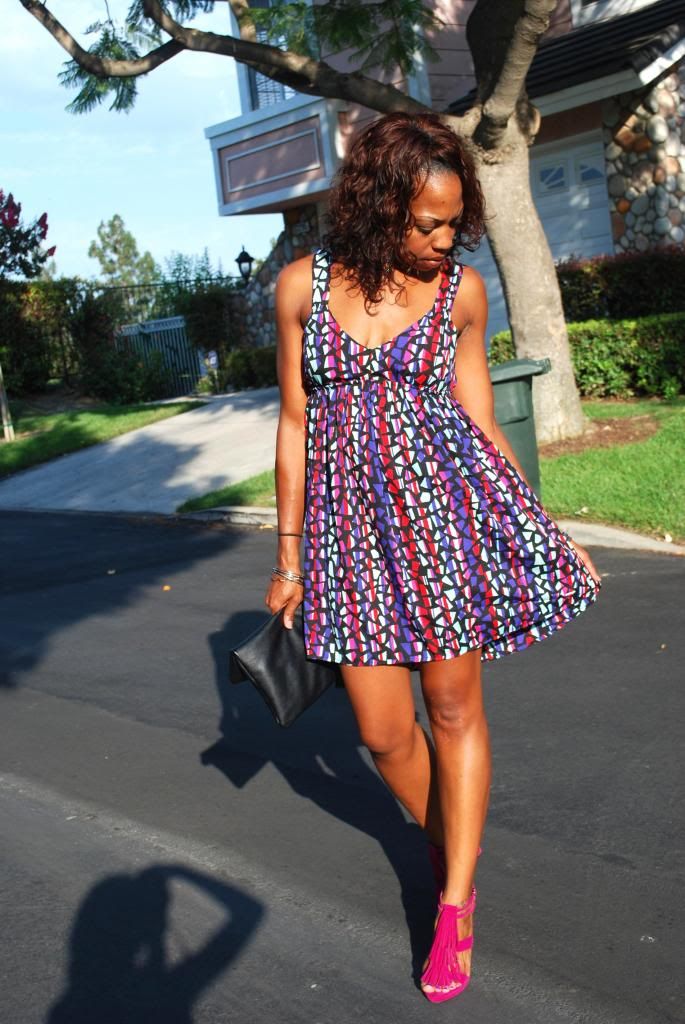 I love any excuse to dress up in something other than my everyday mommy chic and was determined to step it up for our anniversary dinner date. Even if it was a Wednesday. Especially because it was a Wednesday.
As I shared last week I scored big on a random run to TJ Maxx / HomeGoods. This hot little number was fab find number two. As soon as I saw it on the rack I fell in love with it and swooped in on some other chick who looked like she was eyeballing it.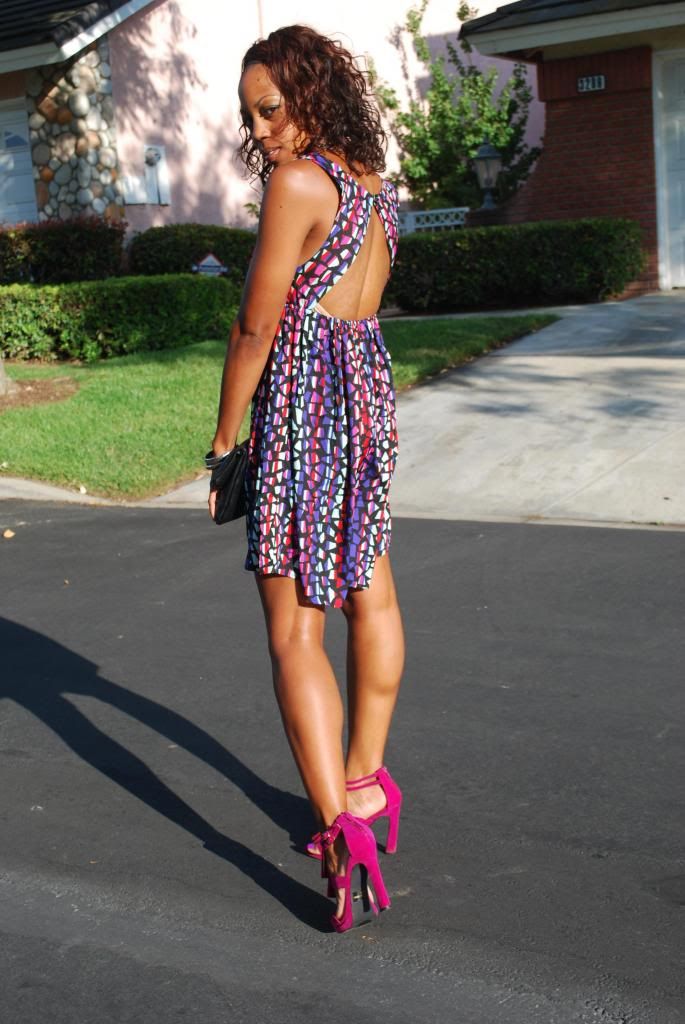 The colors scream fun and the cutout back is all sass. My first thought was that I couldn't possibly wear something like that
( I have seriously got to stop saying that to myself. It's getting old.)
I mean... The whole back is out. In fact had previously vetoed another dress I'd seen for that very reason. And it's not like I love my back. But I decided to try it on and 'just see'.
As soon as I put it on I knew it had to be mine. I felt....something.....and it was all she wrote. The open back was a little more daring and it just screamed sex to me. And then that wasn't a bad idea.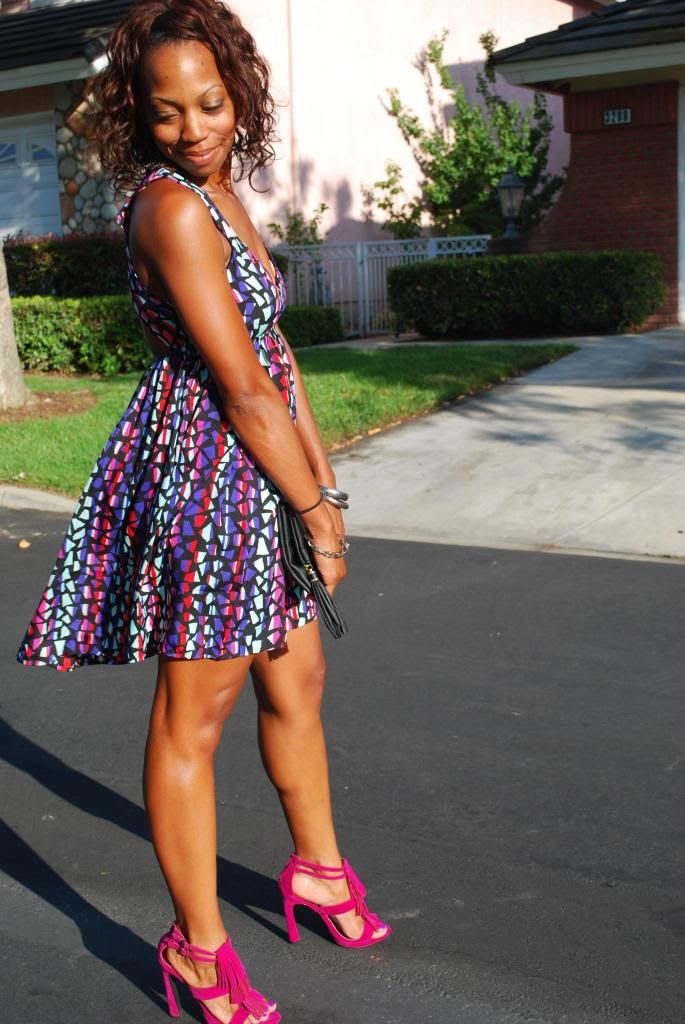 Dress: Roxy - T.J. Maxx // Heels: Aviesta (old) // Clutch: H&M
I pretty much knew this was going to be THE dress for our dinner date and the shoes were also a no-brainer. I've been in love with them ever since I came home to the delightful surprise of them sitting in my mail box.
Taking cues from some of the
style challenges
I've participated in lately, I've really been loving the pieces I've recently added and can't wait to do my end of summer purge so I can pare down to a working wardrobe that constantly provides me with outfits that ooze effortless cool. I'll let you know how that goes.


*no other shoppers were harmed in the purchase of this dress