On Wednesdays We Wear Pink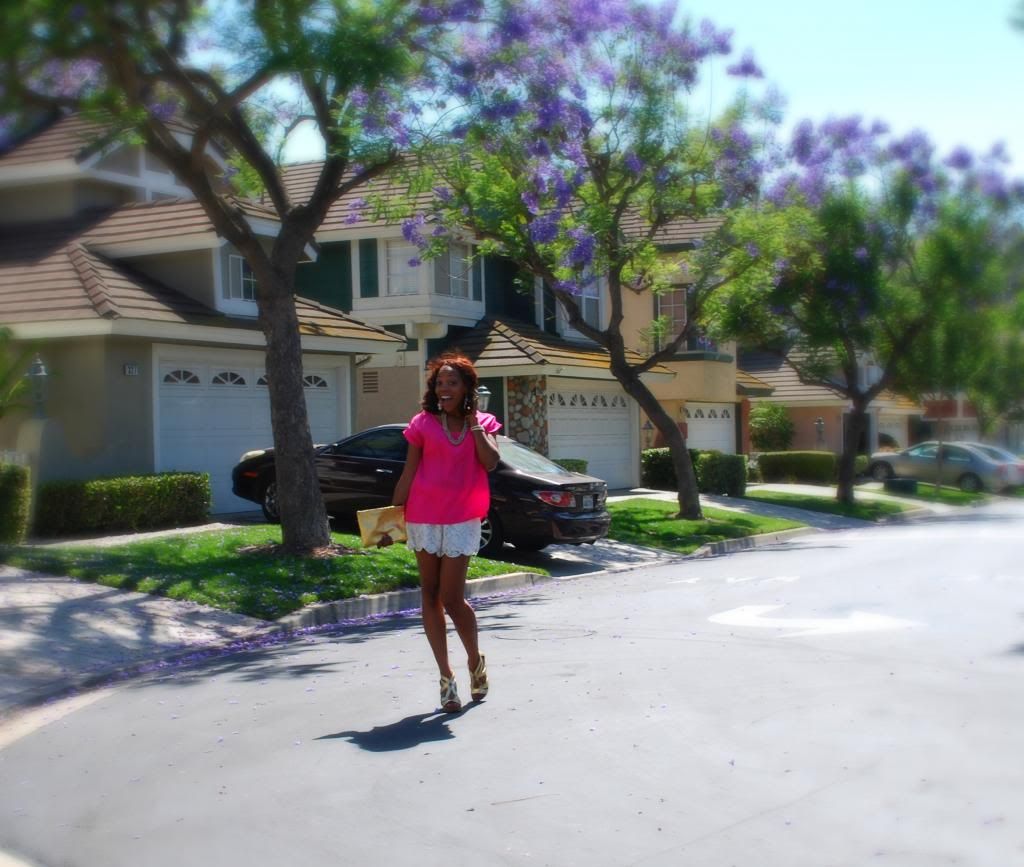 Are you tired of the lace shorts yet? No? Good because I'm going to wear them until they fall apart.
Admittedly I was hesitant about purchasing such a light color for my bottom half because of my propensity to spill, but once again, squashing my qualms and pressing on has proven to be a 'good look' as the kids say.
I think my favorite thing about them (aside from being so damn comfortable) is that they are wicked versatile!
I mean. You can take them from day time errands with the kiddos to dinner with the Mr. all with a switch of the shoes and the purse. Possibly even some snazzier gems & jewels.
Super light and airy this is the ultimate summer look for me. I hate feeling like my clothes are sticking to me and looking like I'm hot. (not to be confused with looking HAWT)
This ensemble was quite the opposite of that. Even though it was sweltering I didn't really feel it as the fabric of both the top and the shorts is breathable and catch wind at the slightest breeze. These are quite possibly the perfect summer shorts.
What's do you rock when it's hot?