Eat // Watermelon + Argula = Summer Salad Perfection
I knew I had become an adult when I began to eat salads by choice and not just as a 'side'. I knew I'd really grown up when those salads suddenly began to get beyond just iceberg or romaine lettuce and I preferred a "fancy" vinaigrette to a creamy ranch/blue cheese/ Caesar.
As time goes on I continue to look for ways to spice up my salad jam and have been trying to really push myself in the kitchen. Being summertime, I'm always on the lookout for a light new recipe to try that isn't going ot take me forever to make.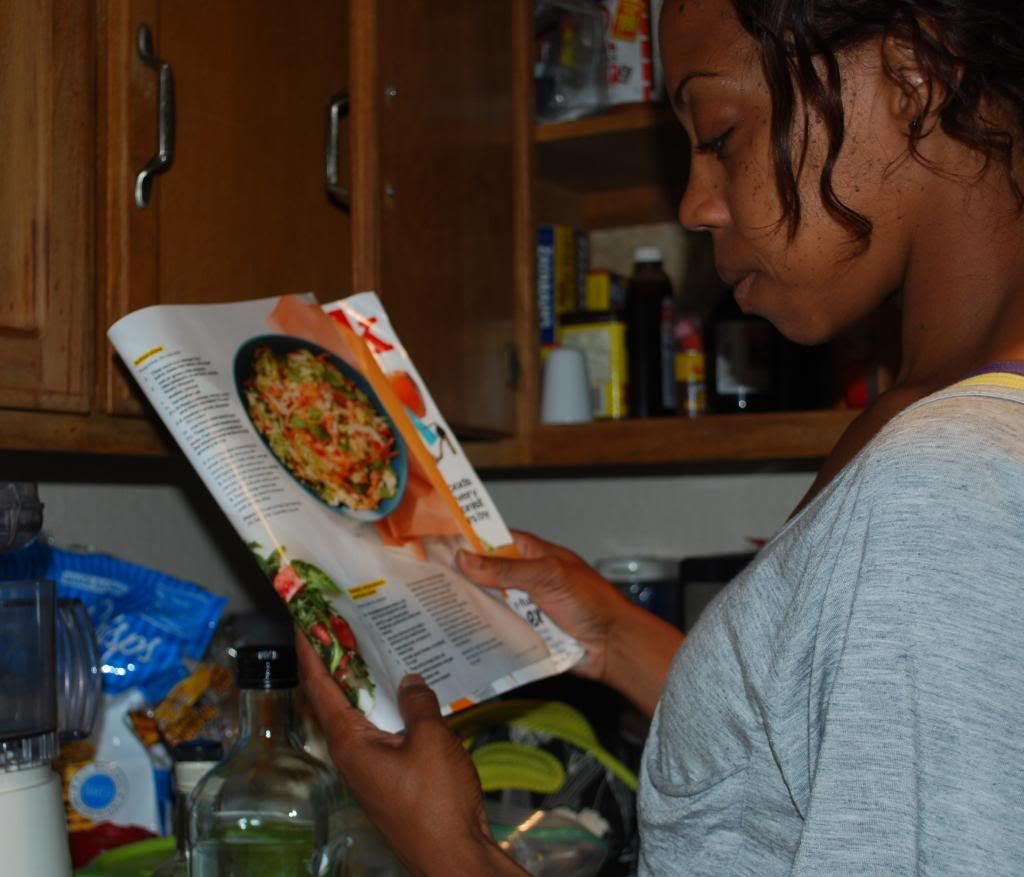 Enter my new 'summer salad of choice'. Tomato + Arugula + Watermelon + Basil = perfection. Who knew???
Using only what I had on hand I threw together a most delicious concoction. The recipe was first featured in the July issue of
RedBook
magazine and had I not been so slow in actually reading over the magazine I might have missed it altogether!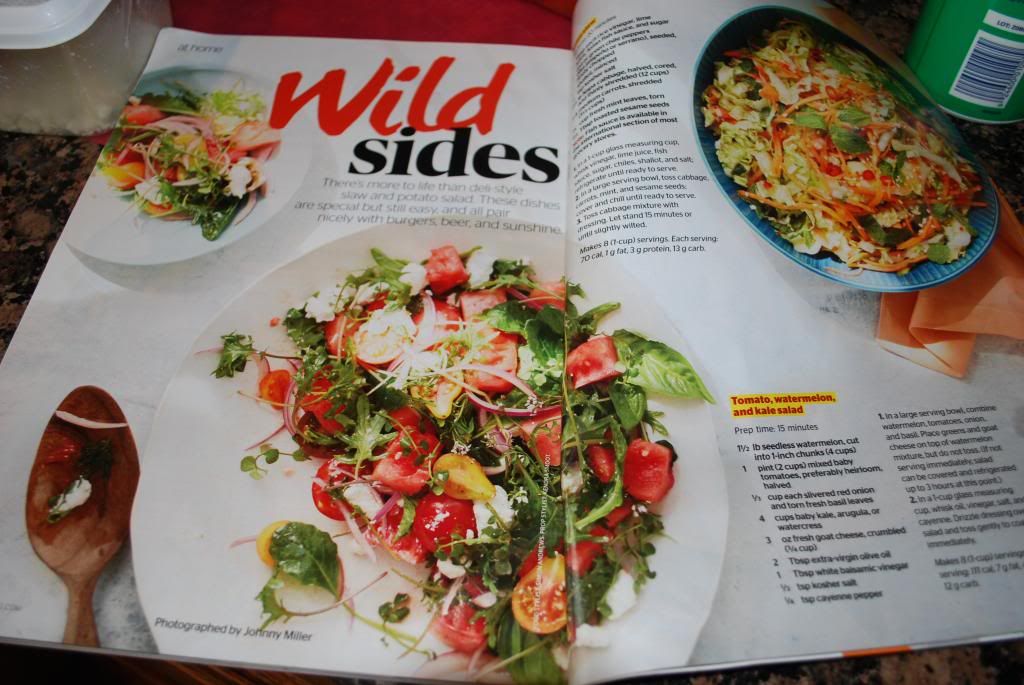 So glad I didn't!
As a Southern Californian it's a bit odd for me to say this but I've never had a salad with just arugula. I've had salads with it in it, but never had that be the star of the show.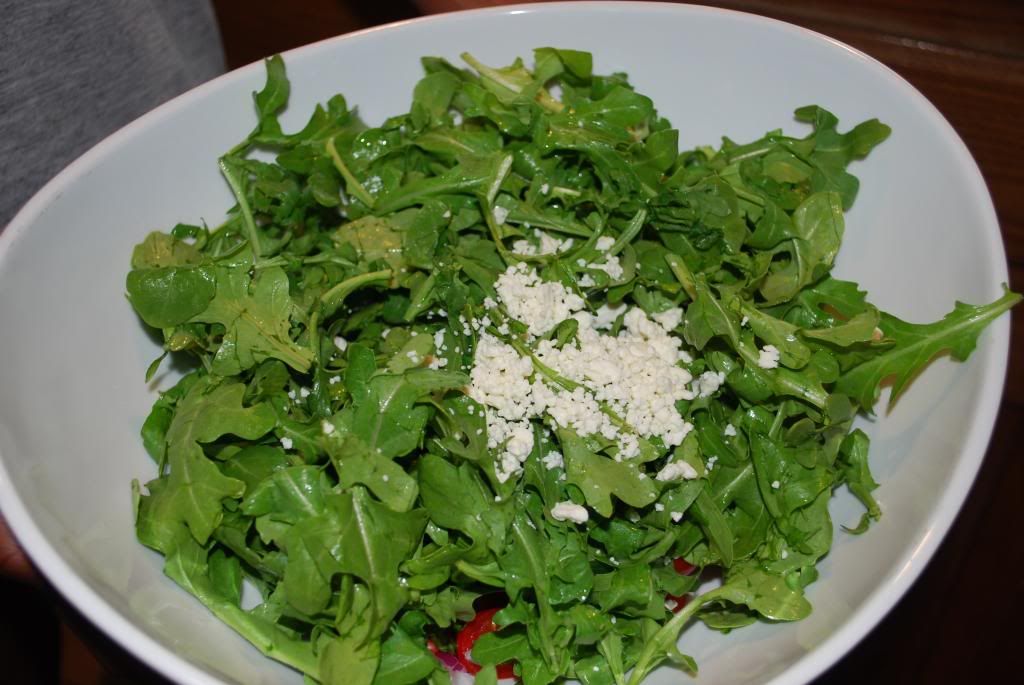 I loved how it brought a more earthy flavor but the basil kept it from being to much like dirt. The combination of the tomatoes and watermelon added a juiciness and a sweet factor while the red onion gave it a bit of bite.
All agreed it was a great addition to our summer salad repertoire. Using fresh, local ingredients, I felt like I was not only creating a yummy aspect to our meal, but also helping the community (local farmers) while letting our taste-buds run wild.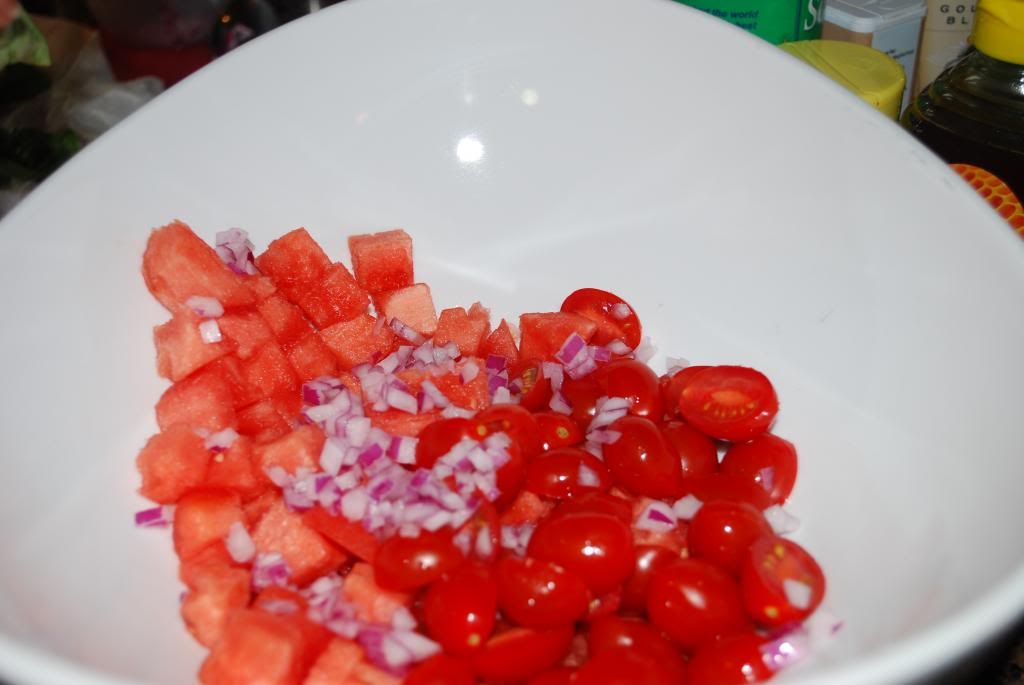 The Mister loved that it was light and so easily made. He also liked that it was totally different than anything I usually make and like myself is delighted I now have a "go-to" item I can bring to picnics/bbq/cookouts etc.
This makes me very happy. I do so tire of bringing the same type of items all the time.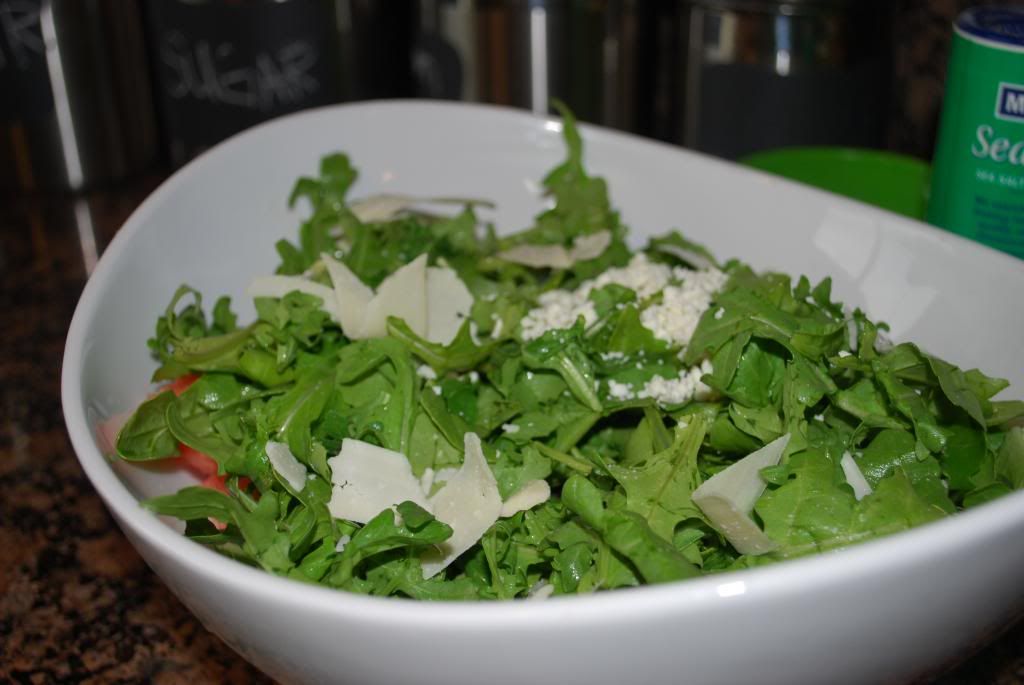 Did I mention I even made a delightful vinaigrette to go with it? Yeah I was pretty impressed with myself as well.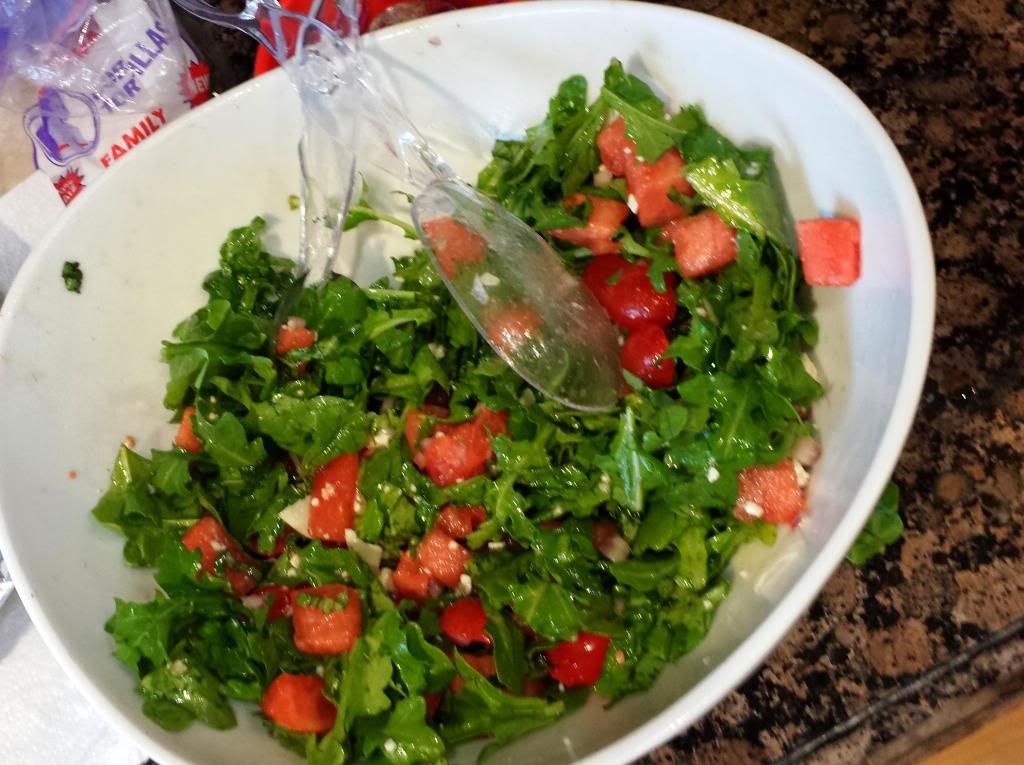 It was all so refreshing and paired well with the
Shrimp Tacos
and then again with steak the next evening.
I couldn't find the actual recipe online so here's what's listed in the magazine with what I adapted for my needs.
Tomato, Watermelon + Kale / Arugula Salad
(adapated from redbook mag July 2013 issue
)
Prep time: 15 minutes
Ingredients:
1.5 lb seedless watermelon, cut into 1-inch chunks (4 cups)

1 pint (2 cups) mixed baby tomatoes

(I used grape tomatoes)

1/2 cup each slivered red onion and torn fresh basil leaves

4 cups baby kale,

arugula

or watercress

3oz. fresh goat cheese, crumbled (3/4 cup)

2 Tbsp EVOO

(*Basil EVOO)

1 Tbsp white balsamic vinegar

1/2 tsp kosher salt

1/4 tsp cayenne pepper
1. In a large serving bowl combine watermelon, tomatoes, basil and onions.
Place greens and goat cheese on top of watermelon mixture but do not toss.
(if not serving immediately salad can be covered and refrigerated up to 3 hours)
2. In a glass measuring cup whisk oil, vinegar, salt and cayenne. Drizzle dressing over salad and toss gently to coat. Serve immediately.
* I also used a skoch shaved parmesan, romano and asiago cheeses and some fresh cracked black pepper to taste.
See how easy that is? Perfect for summer and the nights you want something delish but don't want to spend forever chopping it all up! I'm all about making my cooking life both easy and delicious so this was the ideal marriage of the two!
Do you have a favorite summer salad? Let me know if you try this out!
Sharing recipes is a fairly new thing around here and I would love to get some feedback from you to let me know what you think!