Coffee Talk with Seattle's Best Coffee
Happy July!!! We had a pretty an eventful weekend these past few days how about y'all?
There were volleyball lessons, a blogger event and a trip to the drive-in!!
And it was dumb hot!!
So to cool off and get our brains jump started for the week, I wanted to share with you our new favorite way to enjoy our morning. Iced Coffee. Holla!!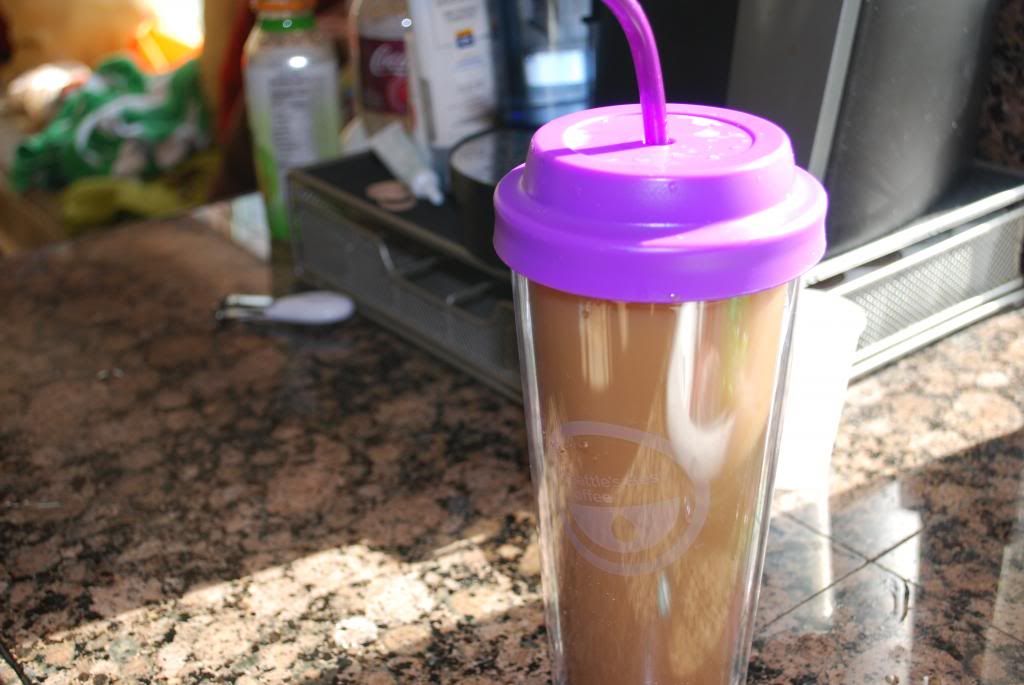 I love hot coffee and don't particulary care how warm it is outside. There's something soothing and ritualistic about the feel of a hot cup of joe in your hands at the start of each day. But like I said it's been hot as blazes so I had been scaling back but was missing my morning ritual.
I had the pleasure of trying
Seattle's Best
coffee while I was at Blissdom and really liked all the different levels they have so I've been using that for awhile.
And then they sent me a little care package the other day and we have just been going nuts playing with it ever since.
Included in the package was a coffee scoop to help me measure out the perfect amount whether I am using the filter or my Keurig which makes me do jazz hands because I am notorious for spilling coffee everywhere in my attempts to get the measurement 'just right'.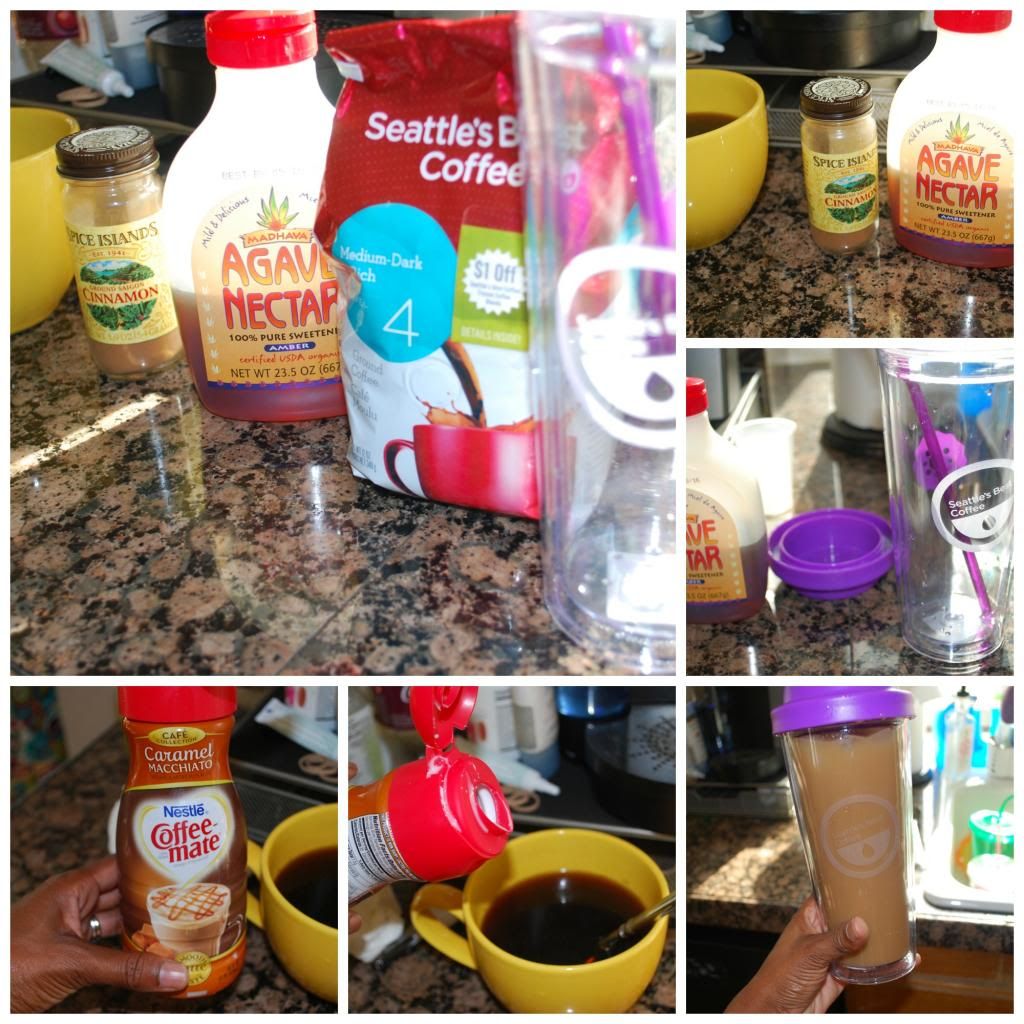 Because my brain was totally fried this morning and my baby was running around like a banshee I quickly measured out my coffee and brewed it hot in the Keurig. I added my agave nectar, a dash of creamer and a sprinkle of cinnamon and poured it all over ice! Instant iced coffee for a fraction of the coffee shop cost!
Seattle's Best
also offers a Frozen Blends version for those that need to get their blend on each day and not spend a fortune at the local coffee chain ($5/ drink is a LOT and adds up quickly!)
All you have to do is blend the pre-made mixture, add your favorite creamer + additional ingredients of your choosing and viola! Cold coffee heaven! You can find a
coupon here
if you're interested in trying that out. I know I will be!
You can also get a coupon for $1.00 off Seattle's Best by visiting their
Facebook page
!!
They've also been kind enough to let me host a giveaway so check back on Friday for the details and you can win your own Hot Iced coffee pack!!!
And who doesn't love FREE coffee!!!
So how do you take your coffee when it's hot out?