What I Wore for 34 // M E O W
When I found out we were going to the wine festival for my birthday again this year I knew I wanted to wear something fabulous. But not fussy.
Based on last year's experience easy and breezy is best and of course nothing that would ruin my day if a little wine was spilled.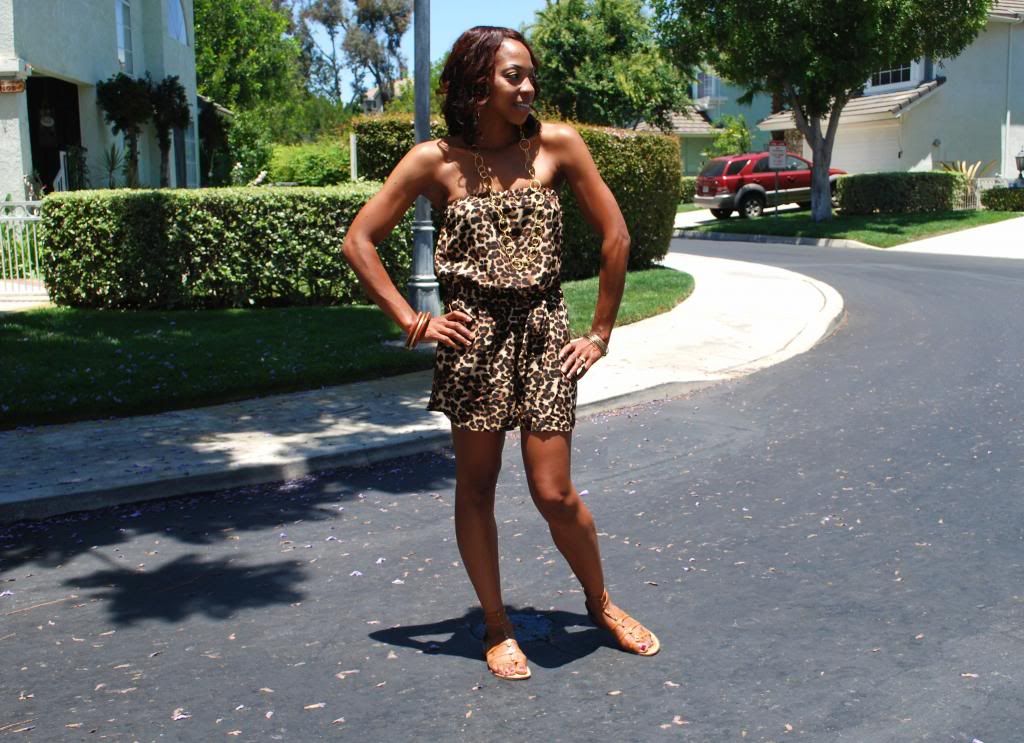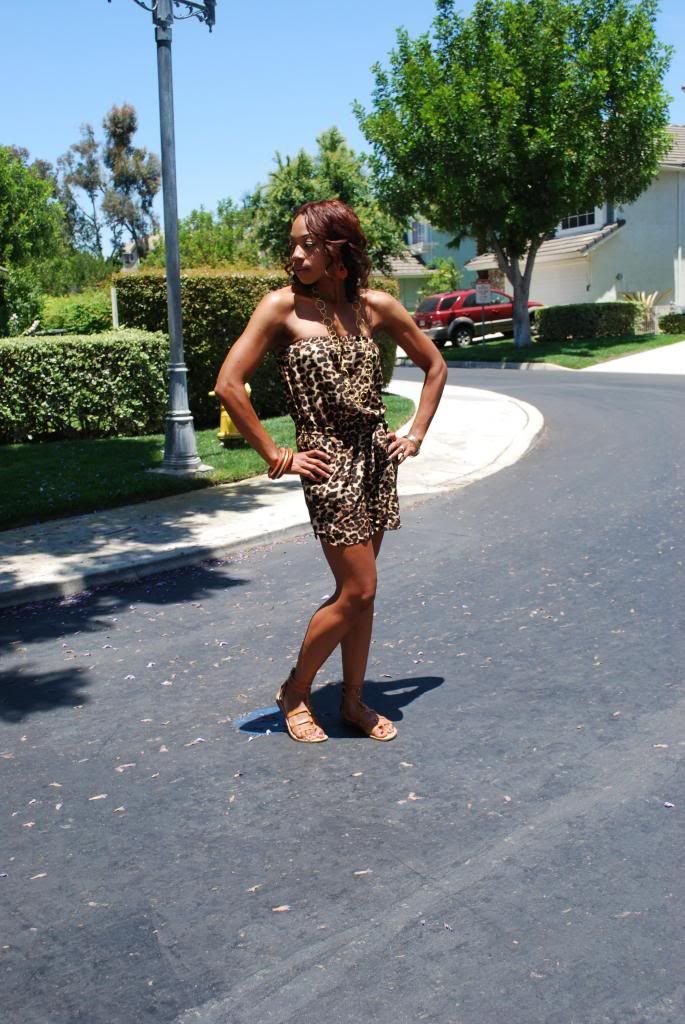 Enter my obsession with rompers. I have a love hate relationship with them as they remind me of something my daughter used to wear and going to the bathroom is a bit of a chore and they tend to cut me off in a weird. But I also love the ease of which they create a whole outfit in one fell swoop and I've seen some really cute ones while perusing Polyvore and whatnot so I've been low-key looking for one that would rock my world. So imagine my delight while cruising Forever 21 last week, I caught sight of a leopard romper.
I mean. As my friend Ashley put it "Yes to rompers, Yes to leopard!" So it was a no brainer.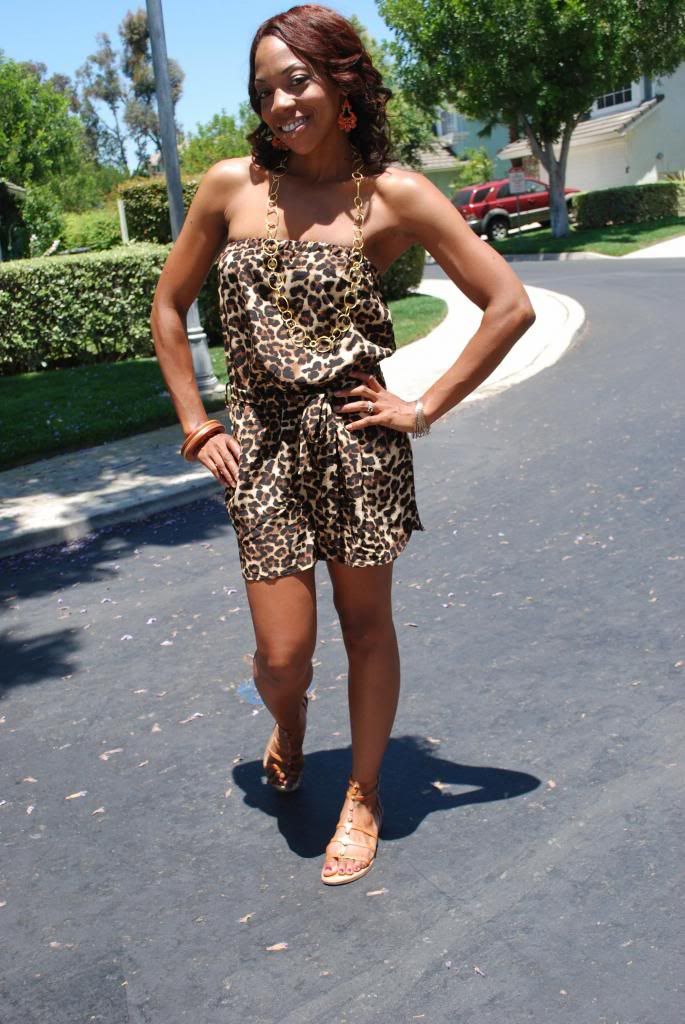 Bracelets & Bangles: old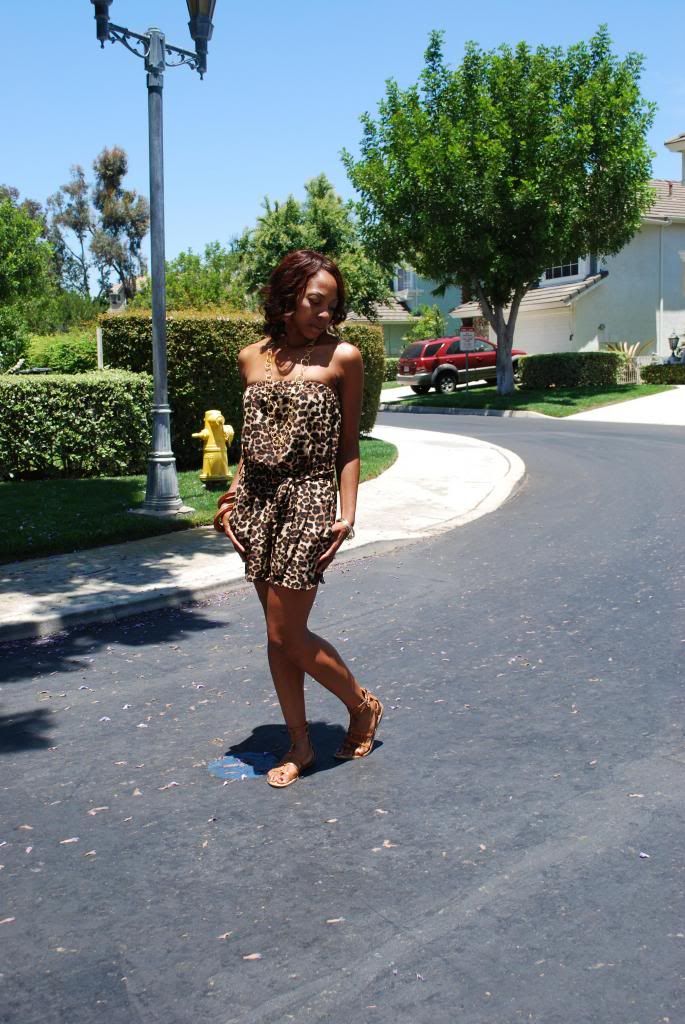 I immediately posted it on
Instagram
(see what you're missing?) and got a resound YES that I needed to buy it. But I resisted the urge. I slept on it for a few days and then went and picked it up on Friday. I tried on two sizes as we all know that Forever can be tricky when it comes to sizes and I went with a size up as I loved the overall fit and feel. For $16 I can't complain.
It has pockets y'all. Pockets! I mean!
So this was the obvious choice to rock to the wine festival. I styled it back to my
nude studded gladiator sandals
, a
gold chain necklace
,
bright earrings
and tons of bangles. Paired with a cute cross body bag I picked up along the way it made for an awesome outfit. And it got husband approval.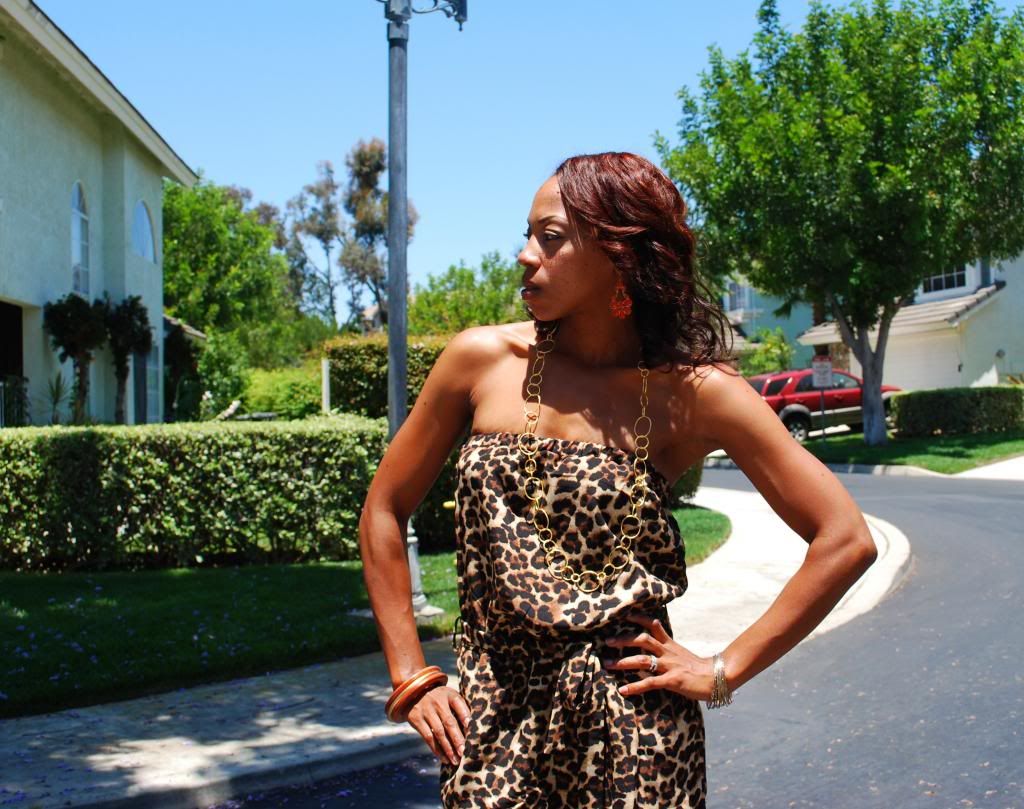 Oh and he pretty much picked out the jewelry.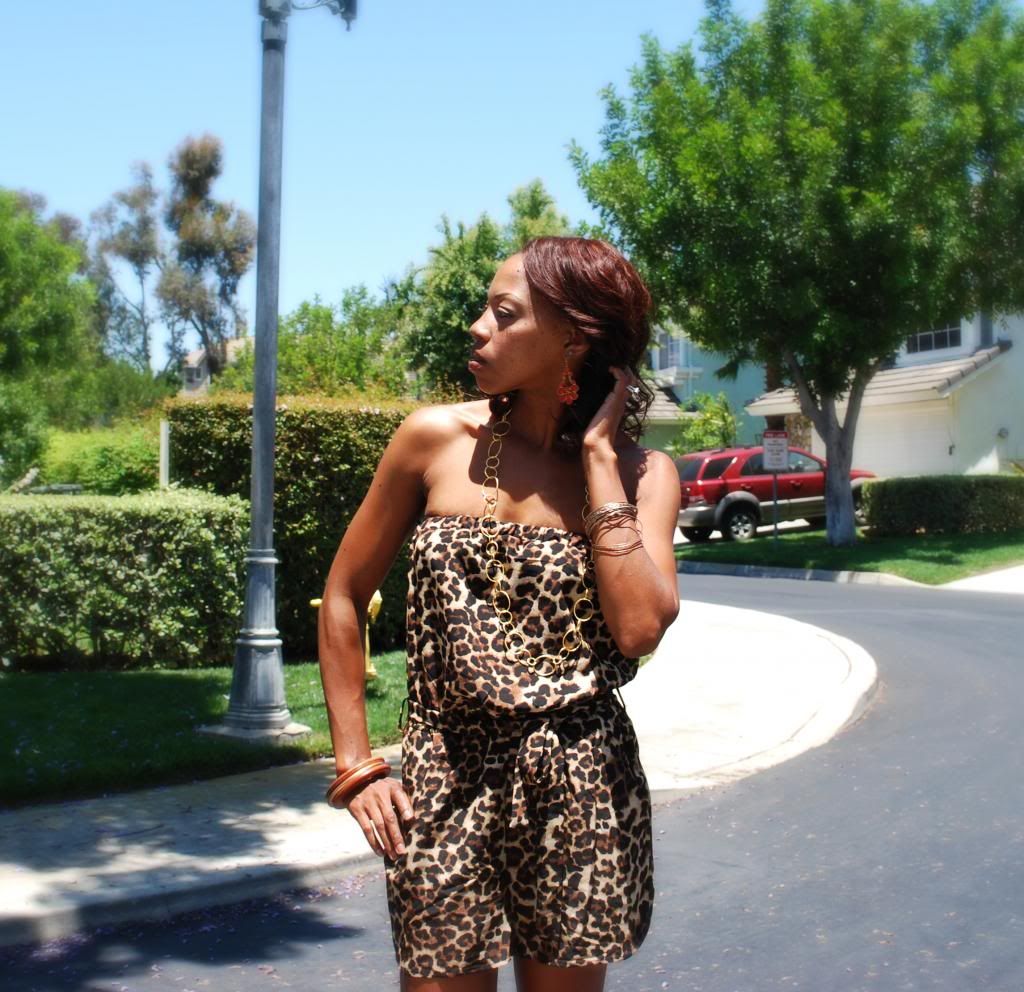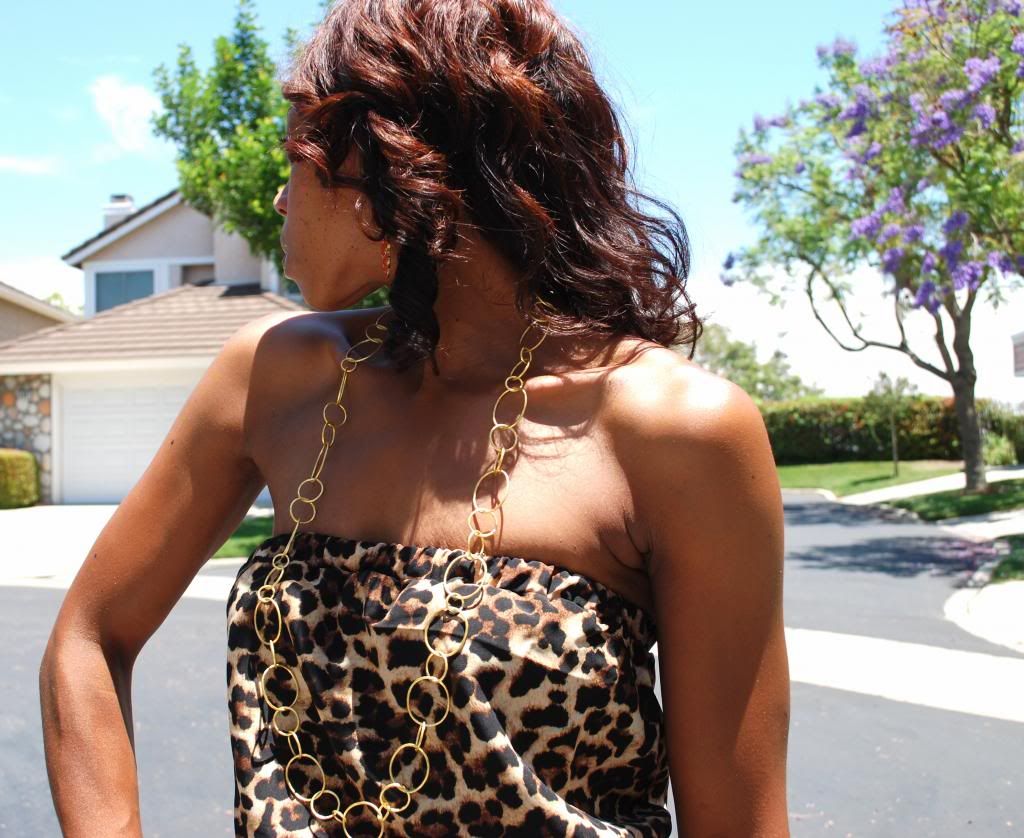 I was so comfortable all day and doubly loved all the compliments I received on it. Definitely a winner. Who knew that when I happened to pass by the rack and thought, "I should totally not like this but I so do...." it would end up being one of my new favorite pieces?
It will definitely be getting a lot of wear this summer for sure. Talk about simple styling!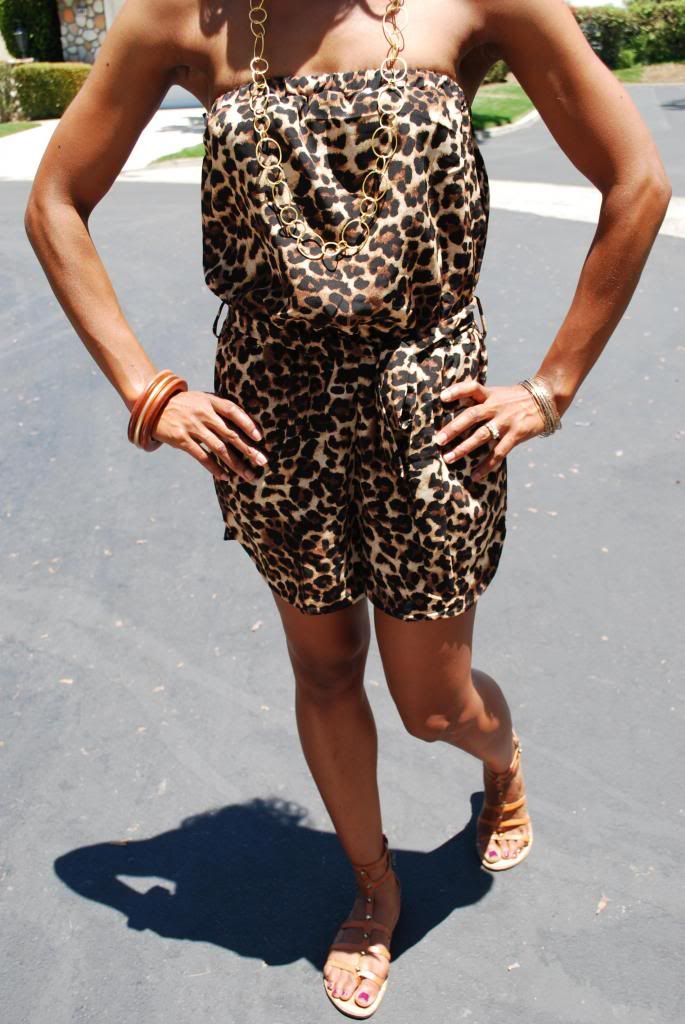 Oh and did I mention that Sweet Pea is officially out of school and we are on summer vacation?
Yeah. I am so ready for summer.
Linking up with: