Last Friday Night
Friday night is generally takeout / dinner out and then a movie or catching up on the DVR.
But somehow both the Mr and the Sweet Pea ended up being gone for the evening so it was just me and Baby Ninja - who was already in bed. I had time to myself.
I didn't know what to do with it. Normally I would've tried to get some writing or research done but for some reason I felt compelled to just chill.
I made myself a small skinny margarita and commenced to removing my nail polish and watching copious amounts of HGTV. Uninterrupted.

It was a rocking good time.
I loved being able to sit back and let my mind wander with no thought of schedule or things to be done. Which was kind of weird being that I was sitting in my living room with immediate reminders of my seemingly endless list.
For the first time in a long time I let the voices in my head slow down and began to compartmentalize all the rapid fire talk that has been happening in my brain over the last week.
It's rare that I have a moment like that to myself where I'm not moving from one task to the next. It felt odd at first, not to jump up do something but since my nails were wet it was pretty hard to be 'busy'.
But it was a break (both mental and physical) that was clearly needed as I woke up the next day with a clear head, happy heart and ready to spend some good quality time with the familia.
And since it's my birthday week I thought I'd get a little fancy and make my nails 'fiesta friendly'.
Hello new nail polish. It's been awhile since I bought any but I simply could not resist this OPI Polka.com confection. It just screams 'party' doesn't it?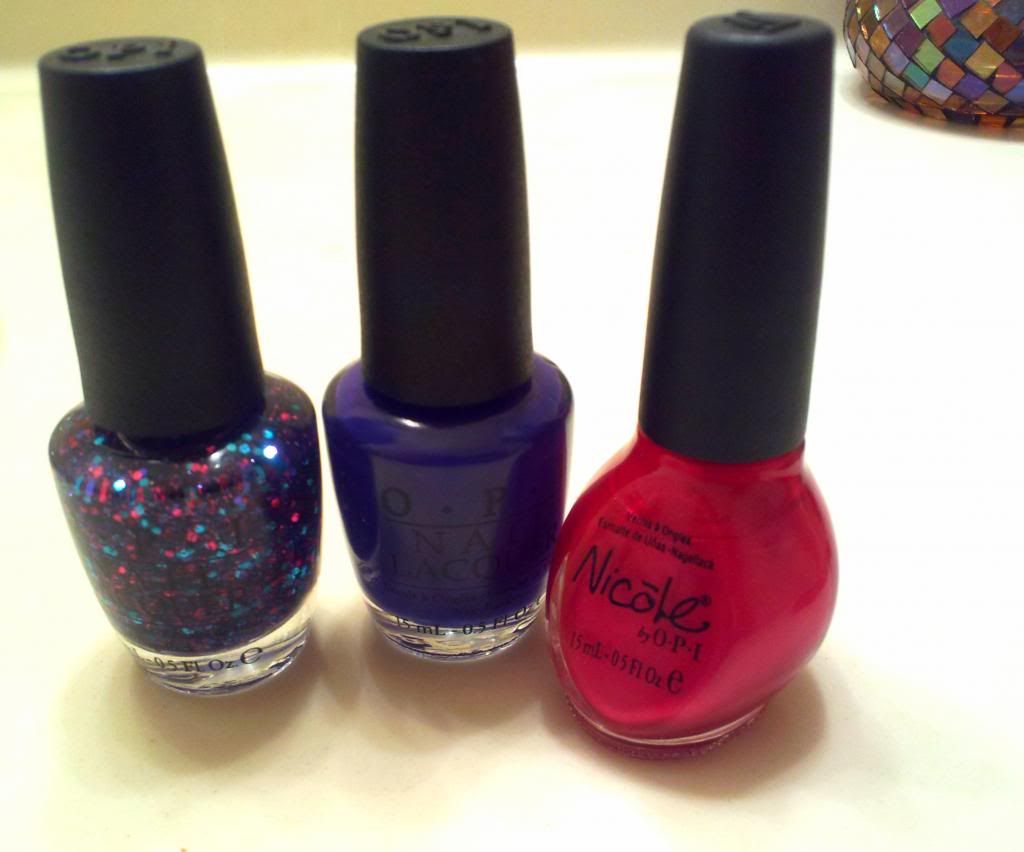 I added the pink and blue to make it really fun and simply because I couldn't commit to just one color. (#geminiproblems)
why yes, my nails are chipping after only two days. I wash my hands a lot.
So yeah - that was how I spent my Friday night.
What did you all do?