Day Trippin // The Sea is Calling
When I was at Blissdom in March I made a promise via Johnson & Johnson to spend more time at play with my family.Now that Baby Ninja is older and more into
things
, I want to make sure this summer we are making memories and the kids understand how fortunate they are to be able to do some of the things we do. Simply because of where we live.
While we're not taking fabulous exotic vacations at this time, we can go on tons of mini adventures. And this summer we plan to do just that. Really taking advantage of So Cal living and getting out to see the sights.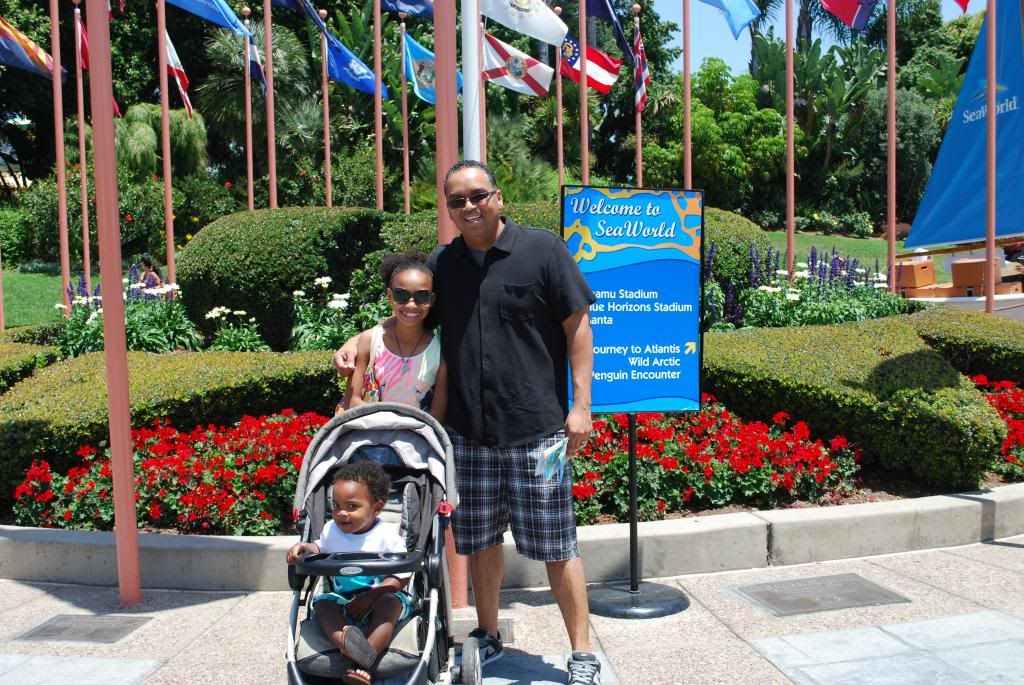 Growing up out here it's easy to become numb to all the fabulous things the state has to offer and you tend to forget about 'hidden gems' because you're so used to things. Having young children and participating in their experiences has brought up many memories for both D and I so we are brainstorming places to take the kiddos all summer long.
(Any thoughts?)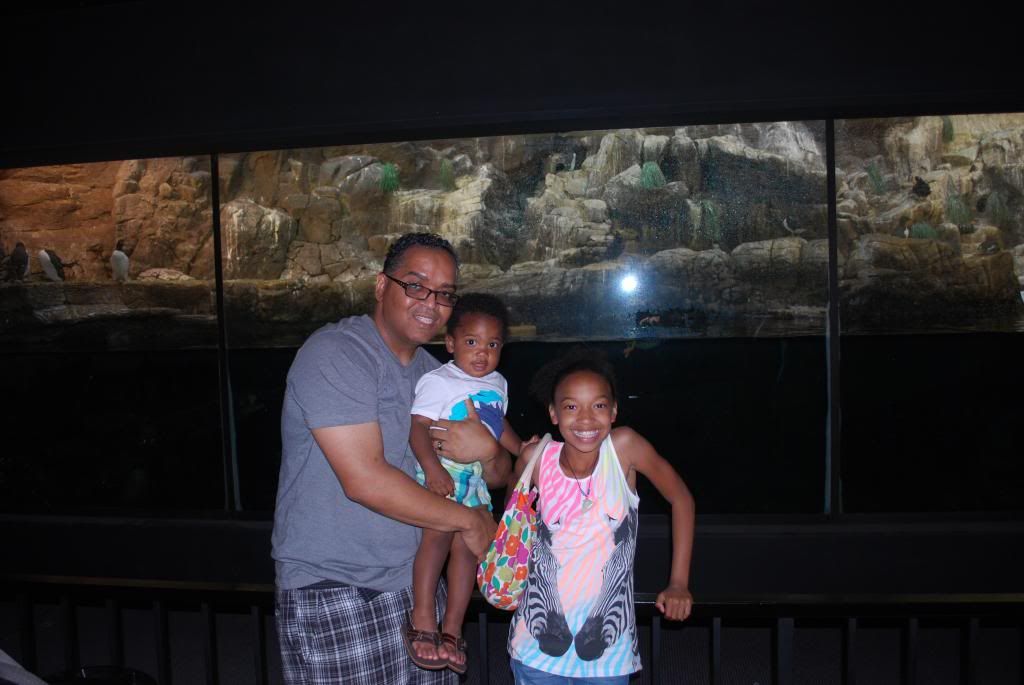 For my birthday last week, my mother got us passes for Sea World as we had been talking about going one weekend this summer. Now we can go as often as we like! So last Saturday was our first foray into the world of the aquatic as a family of four and it was all kinds of fun.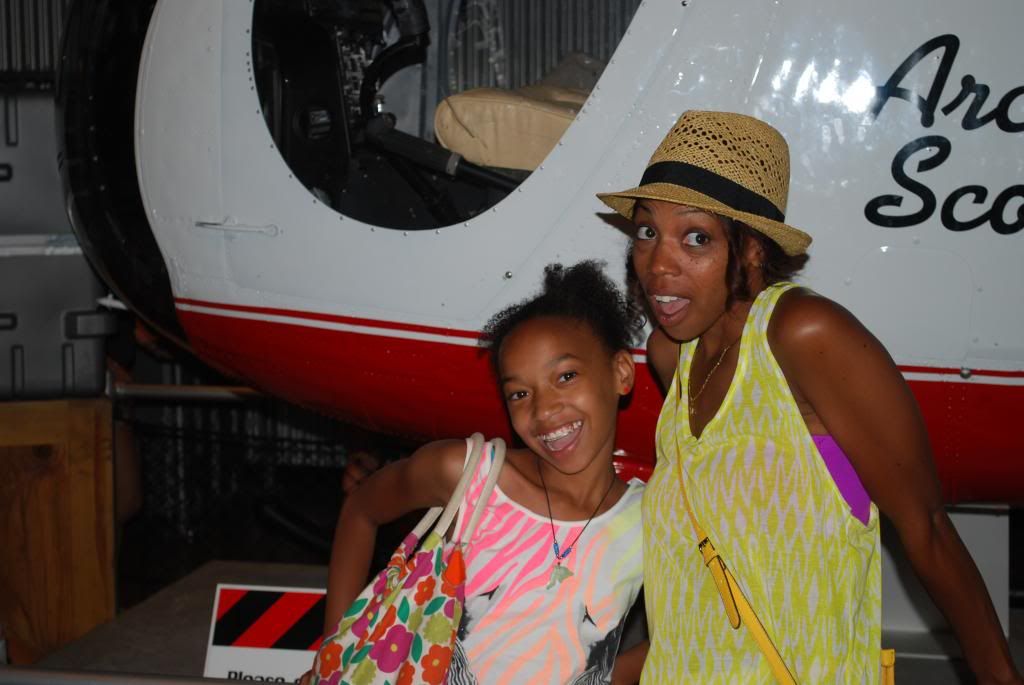 We couldn't wait to see Baby Ninja's reaction to seeing fish and all the other sea life up close and personal. He's obsessed with his Baby Einstein Baby Neptune DVD so we just knew this was right up his alley.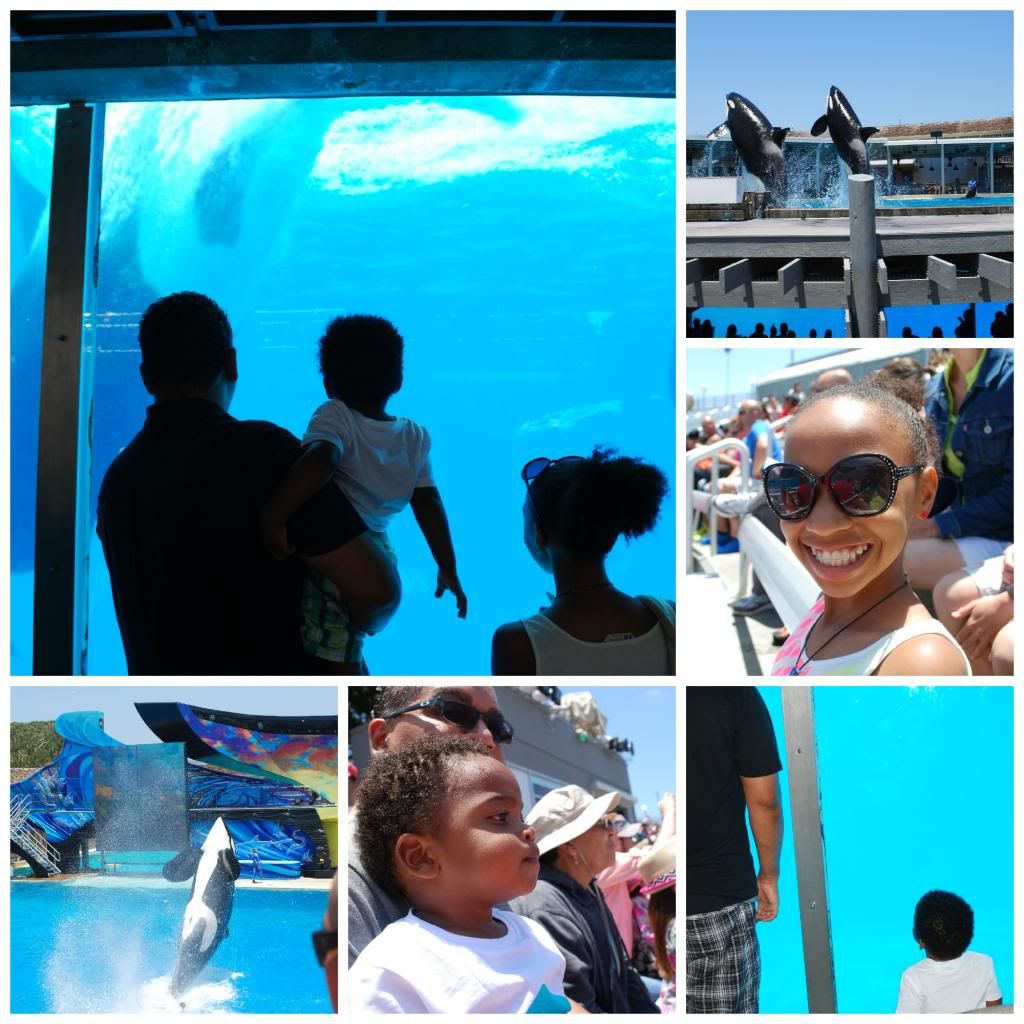 He had no words when he saw the killer whales jump out of the water and he was definitely more into the bubbles being blown about than the actual show but he seemed to enjoy the spectacle all the same. My phone died shortly after arriving so there was no overgramming on my part. Just tons of photos with the Nikon.
After an overpriced lunch, we visited the flamingos just in time for feeding which was pretty hilarious. Baby Ninja was all about that. As soon as he saw them he sat up and said "Biiiiirss"!! So of course we had to photo op with them.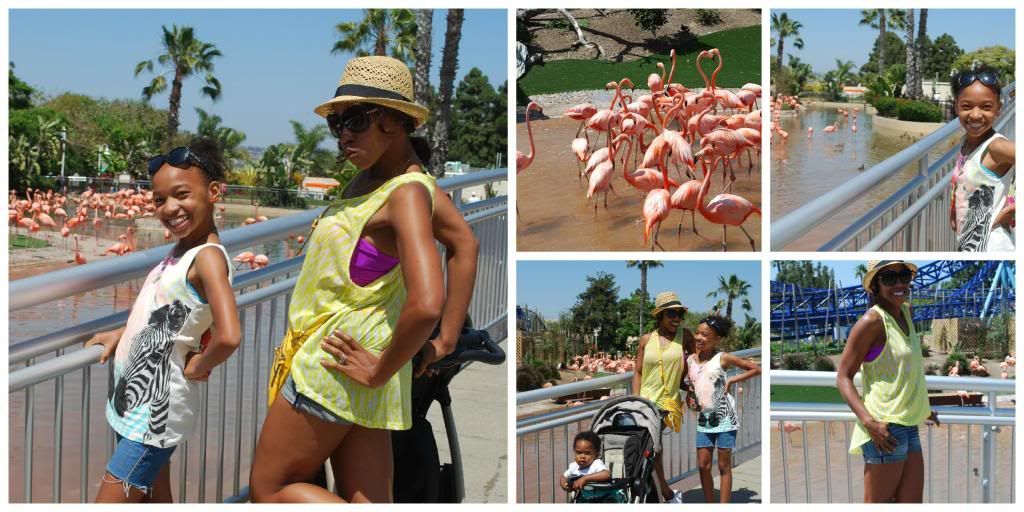 We saw the penguins, polar bear, walrus and beluga whales. We visited the sharks and the turtles, who decided they liked Baby Ninja and swam right up to the glass. He, however, was not so excited about them and turned to high tail it away from there.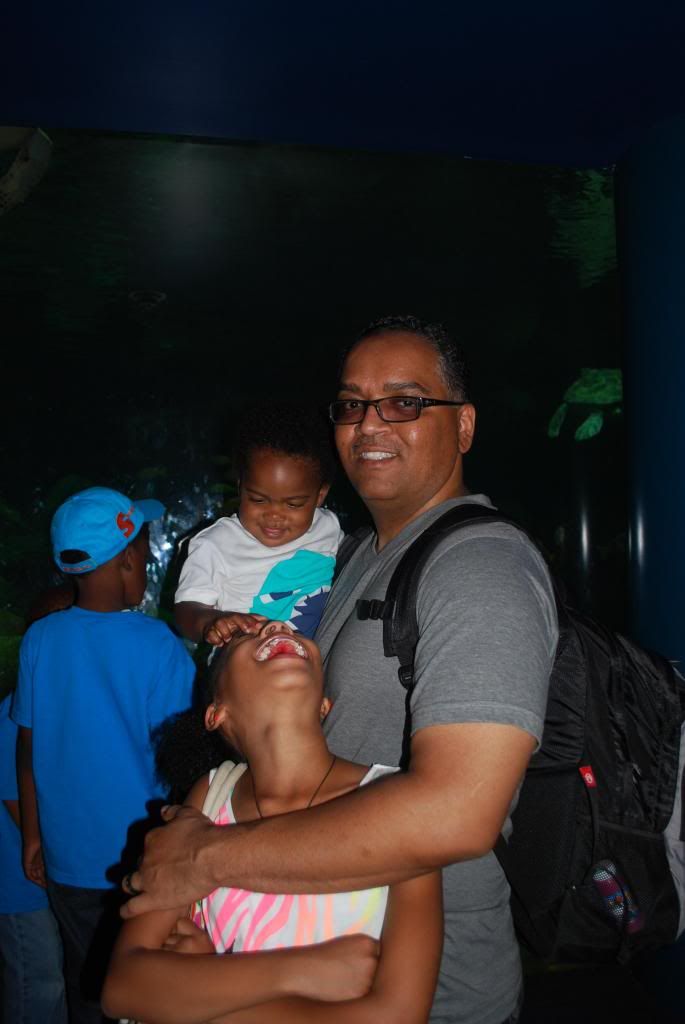 D and Sweet Pea rode Manta and Atlantis
(and subsequently got drenched)
and Baby Ninja got his play on in the Sesame Street area.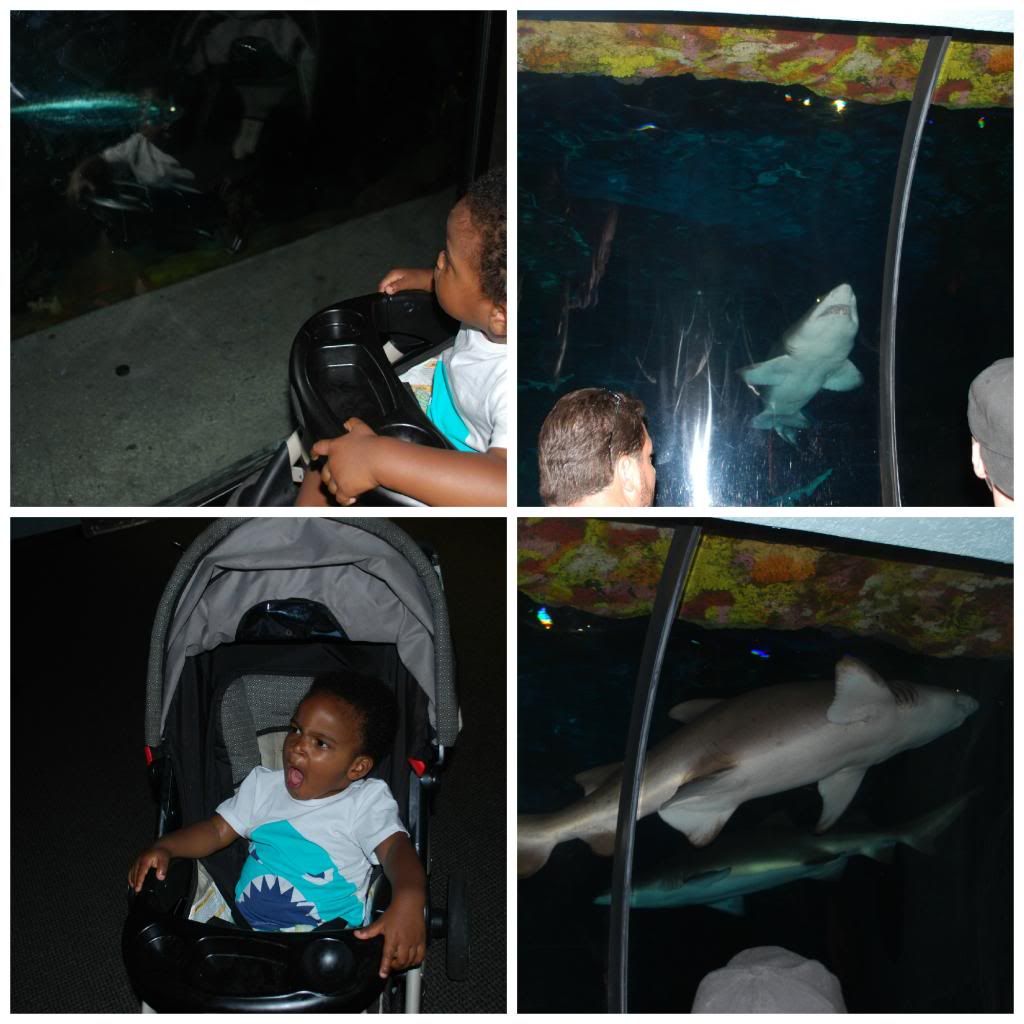 By the time we made it back to the car both kids were wiped out. Baby Bear could hardly keep his eyes open and passed out shortly after leaving the parking lot! One of our favorite things about San Diego is all the delicious Mexican food and before we left town we had one more stop to make at our
favorite place to eat
and he woke up as soon as D pulled him out of the car> He held it together just long enough for everyone to enjoy their food and put on his jammies before we hitting his wall and signaling it was time to hit the road and head home.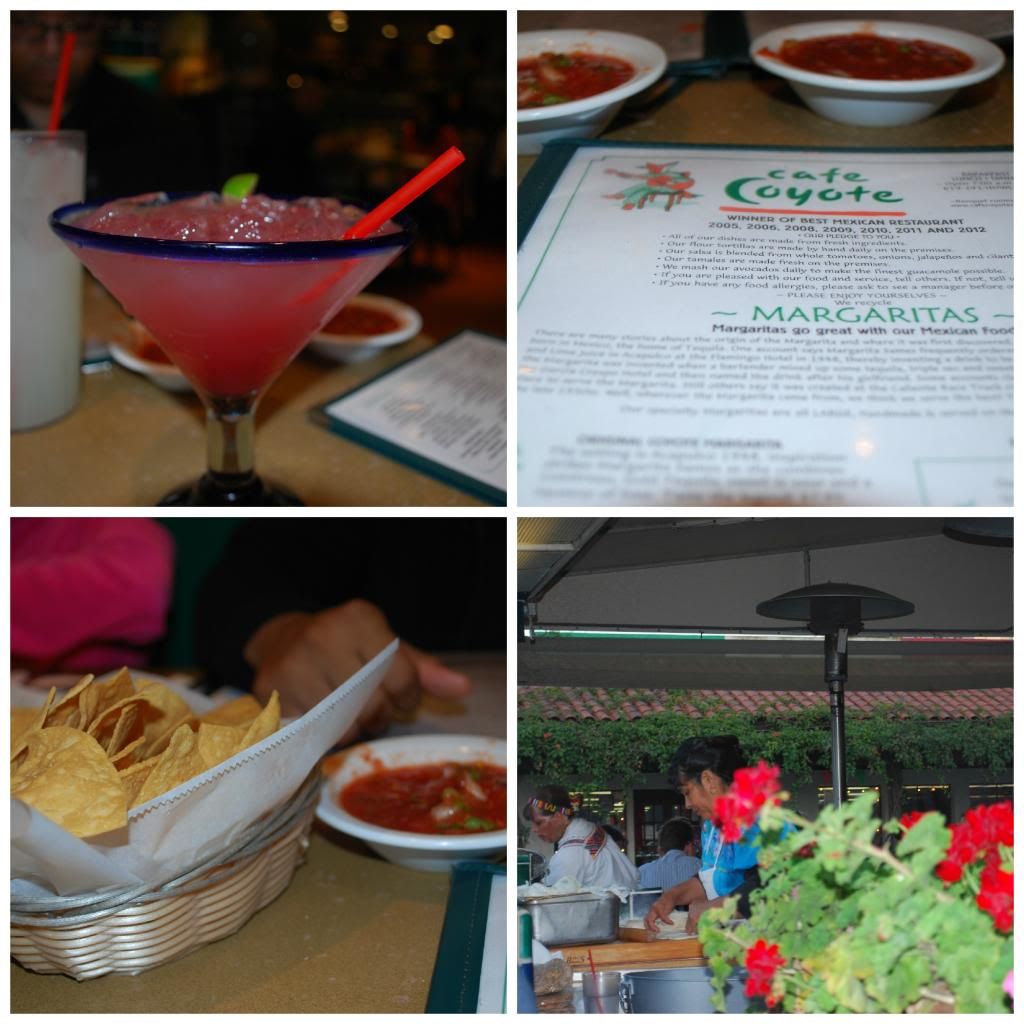 It was a spectacular day. Full of laughter and squeals of delight and wonder. It's pretty awesome to get to re-visit the haunts of my childhood with my own children and see how it's changed and to enjoy it from their point of view.
I can't wait to go back. There were many things we missed out on doing so it's great to have passes and be able to experience the park at our own leisure and when we like. Day tripping with the family is always a good time and this adventure was no exception. Can't wait until the next one!
What are some of your favorite ways to spend time as a family?