Daily Style : Night of the White Pants
I fully admit I used to have a
major
aversion to white bottoms. Chalk it up to being clumsy and prone to spilling food, bad adolescent experiences, and a being told a rather ...ahem... less than flattering tall tale about women who wear white pants I just never really considered them an option for
me
. But I loved how crisp and clean they looked on others!
And then last summer I needed some bottoms to go with my gingham J.Crew button down and white seemed like my best bet, so I picked up a pair from Old Navy and found I loved them.
But I still only wore them maybe two or three times. Fast forward to this summer and I'm fully engaged in a search for the perfect white jean even though the thought terrifies me.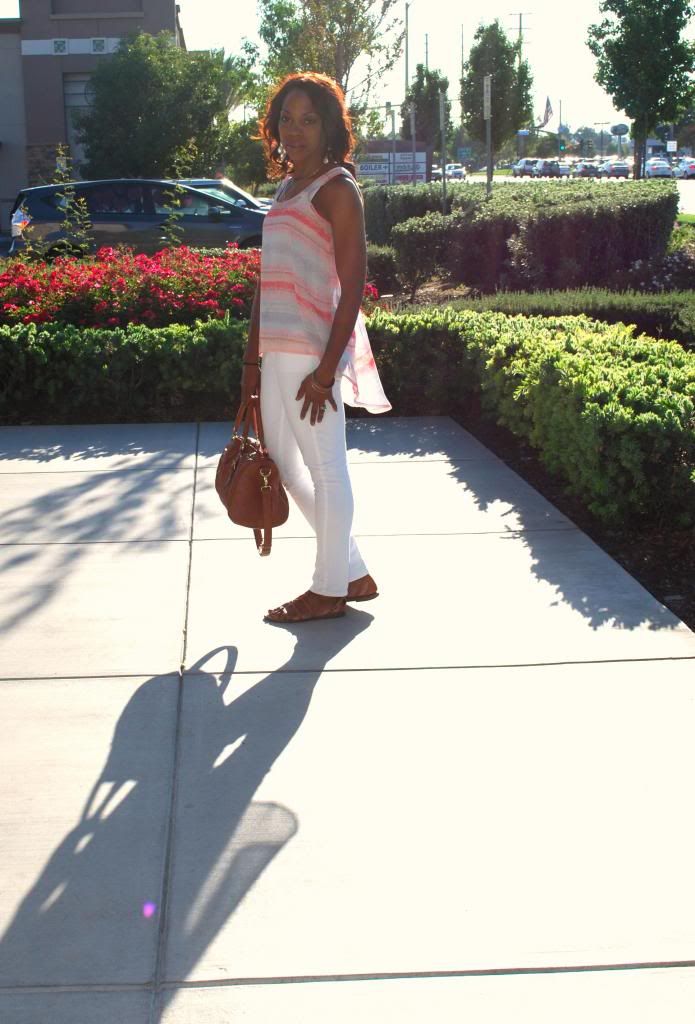 On my birthday we stopped off at TJ Maxx so I could grab a cross body bag and as soon as I walked in there was a rack of premium white denim. I did a quick scan and came across only one pair in my size in one of my favorite brands. I had no choice. I
had
to get them.
And I'm so glad I did.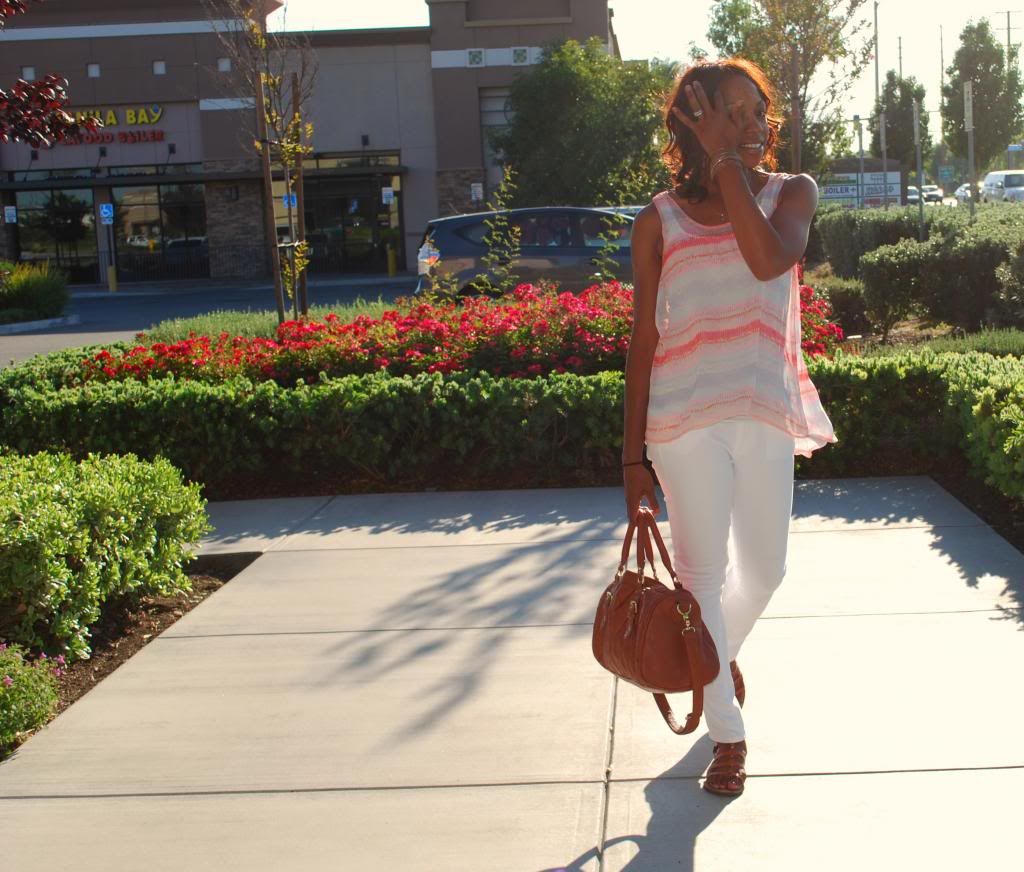 I wore them out for dinner on Monday with the family and even though it gave me pause to think about the inevitable ketchup stain that would appear I went ahead wore them anyway.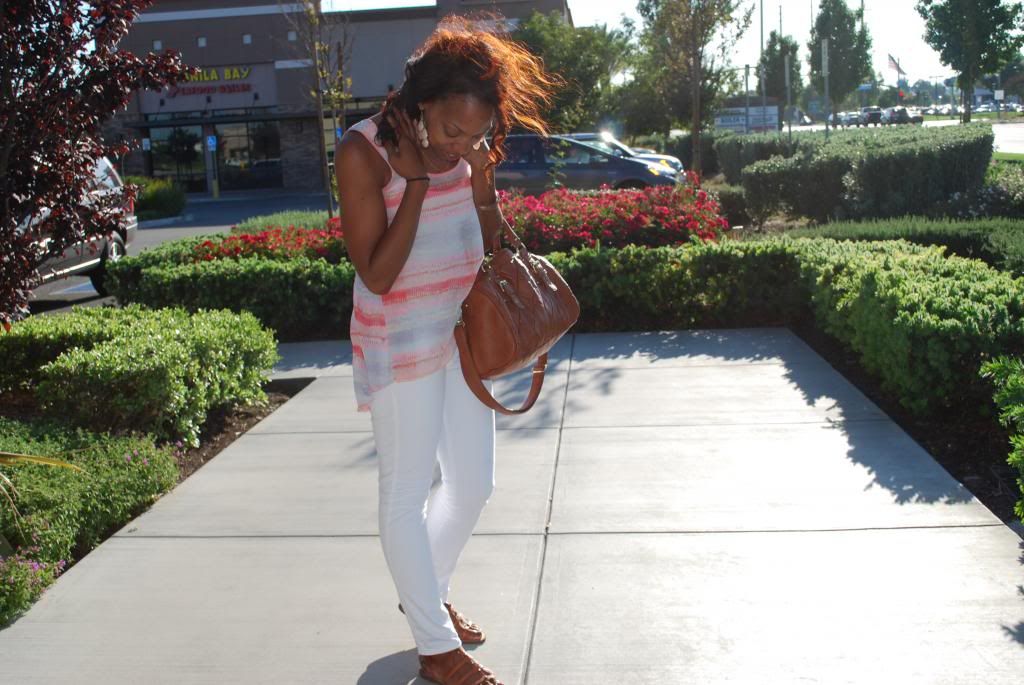 I actually really liked how it all looked. Very clean, simple and ever so summer. It helpls that the Mr. said that combined with the flowy top I looked all glowy and summer like. Two thumbs up from the hubs. That may have been due to the wine but hey, I'll take it!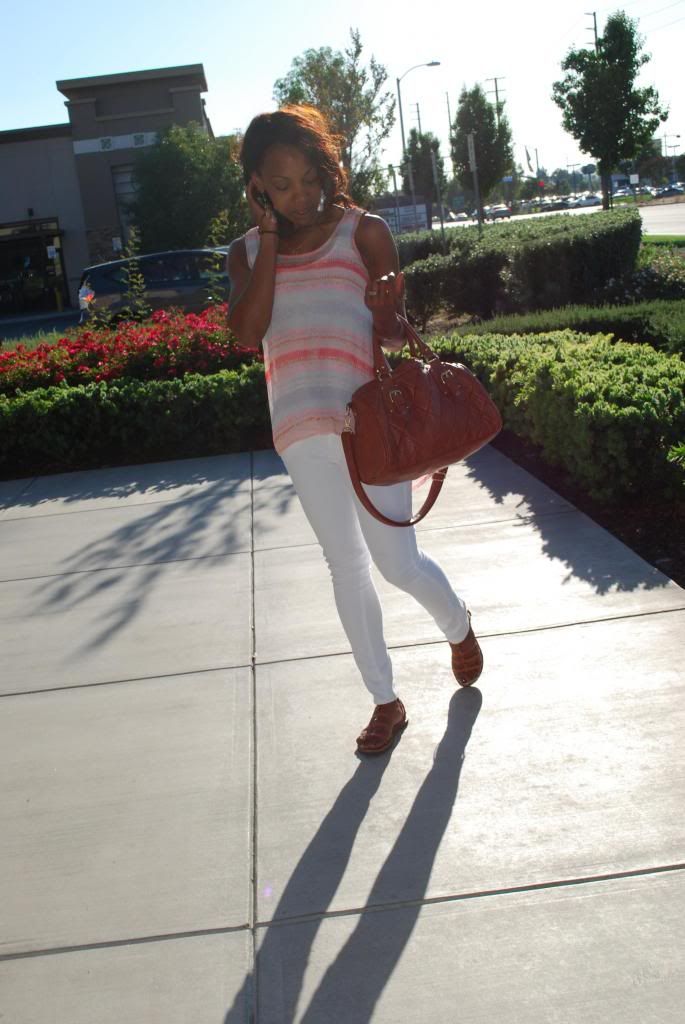 Top: Nordstom Rack / Pants: Paige Denim via TJ Maxx / Shoes: Sam & Libby / Bag: Steven by Steve Madden
We were all impressed I managed to keep my dinner off my pants and D put Baby Ninja in and out of the car so as not to chance me inadvertently brushing against my dirty car. Because inevitably that would happen. But I got lucky this time!!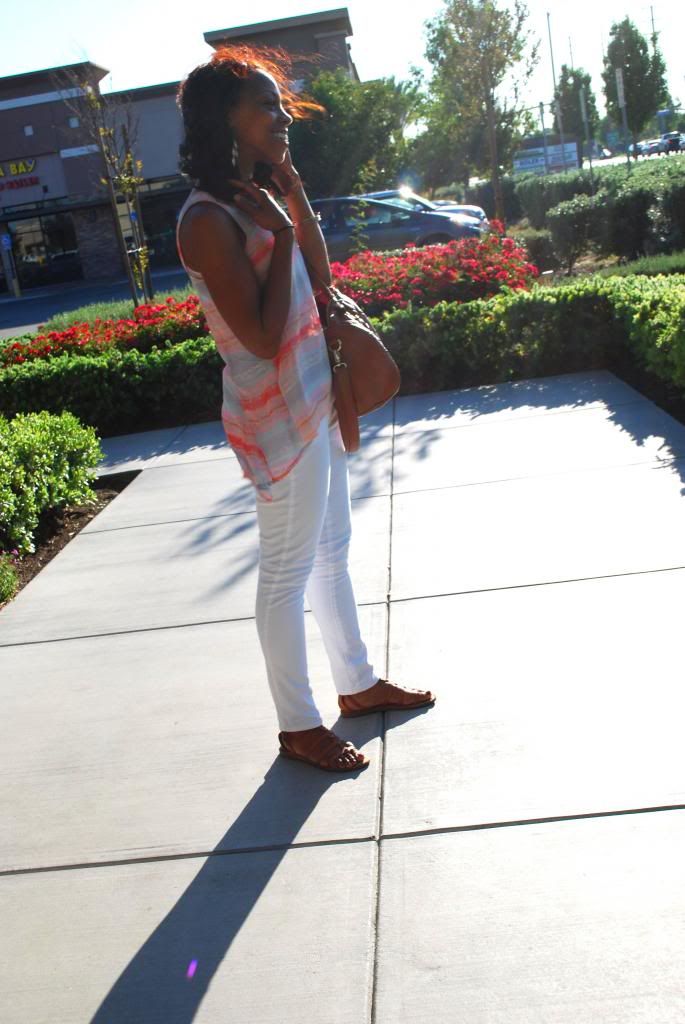 Of course, when we got home I sprinted up the stairs to take them off lest anything should happen on the way in the house
(hey I'm clumsy....things happen to me)
and promptly threw on cut-off's.
Success! I made it through a whole dinner with no mishaps!
Perhaps even next time I'll wear them the whole day!! Sans kids of course.
How do you feel about white pants?
Linking up with