Daily Style // Breaking the "Rules" and Making My Own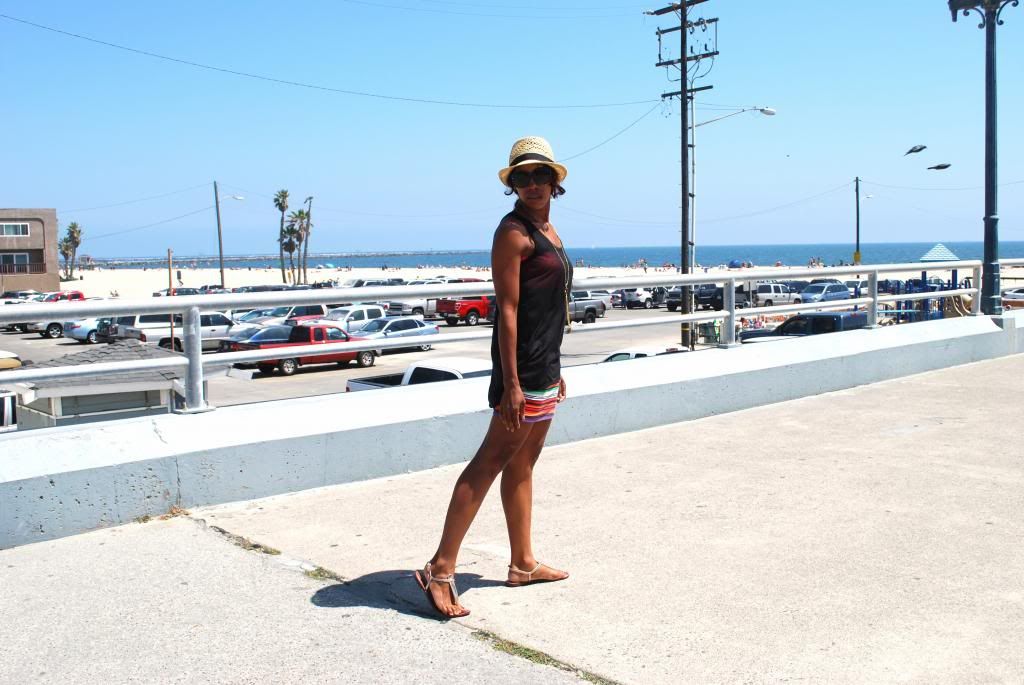 I said before that I've been a pretty unconventional mom since day one. In particular because I was so young and still reveling in my college youth, I for sure wasn't into the style of dress of other mothers at pre-school and definitely got the side eye a few times. But because of my age I was also super conscious of what others thought of me and what I was wearing. In fact it hasn't really been until the last few years or so that I've gotten totally comfortable with what I feel is
my
style and really owning it.
So when I saw this image on Pinterest I immediately re-pinned it.
I mean if that doesn't sum up what I've been going through lately I don't know what does. I'm pretty sure I think about my style and outfits more often than the average mama. Documenting the development of my personal style is a large part of this blog after all and I make it a point to be true to my real life and not just think about what's hot for my 'outfit posts'. So, while I'm not a slave to trends I do embrace a few every so often. As such, I tend to question whether or not pieces are really "me" and also worth the investment thusly turning to social media for immediate feedback.
After a little birthday shopping, I posted a photo on
Insta
last week as I was on the fence about a semi sheer tank/tunic + neon bandeau combo for our Saturday adventure. In the light of the photo it gave me the feeling that folks were just going to be staring at my boobs all day but the response of my
instafriends
was overwhelmingly positive. But still I doubted and hemmed and hawed until the morning of. I don't know why I second guess myself so much when it comes to what I put on my body. Especially if I know I like the way it looks and how I feel when I wear it. And I felt damn good y'all. Like, this embodies how summer feels in my mind, good.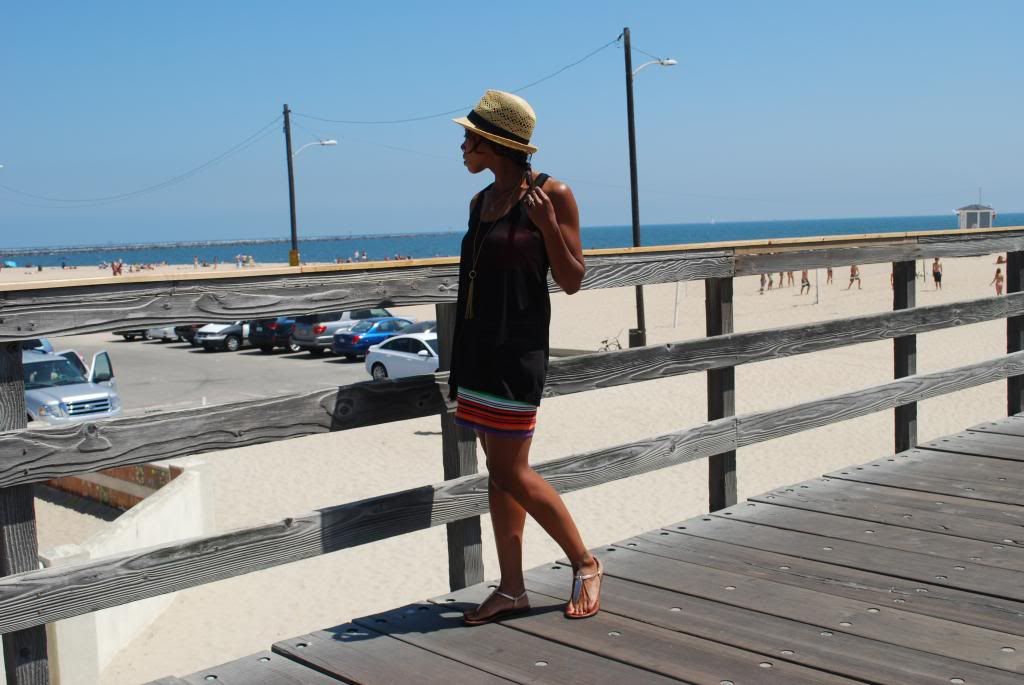 Hat:

H&M

// Tank: H&M (

similar

/

similar

) // Bandeau: Nordstrom Rack (

similar

) // Skirt: Forever 21 (

similar

) // Sandals: Sam Edelman // Necklaces: "A" chain (custom) / Tassel:

Heather Belle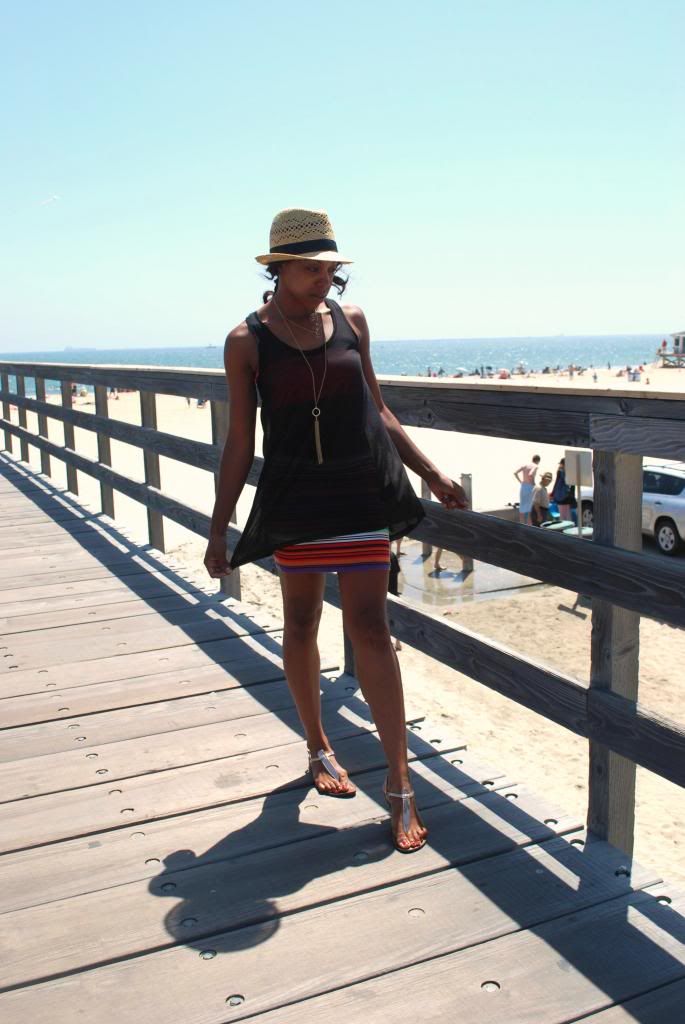 That's pretty much how this outfit came about. It's a play on the tank I posted to IG and wore to Sea World this past weekend. Except I wore this out to lunch with my
dad
. And my kids.
Cuz I'm hardcore like that. Oddly enough my dad complemented my 'summery' look. Go figure.
Before he left for work the husband told me I looked cute as well. So while my plan by had been to change into jean shorts, as I felt maybe that was 'more appropriate' and would balance out the sheerness of the top, in the end I really loved how the skirt paired perfectly with the tank + bandeau combo and I just left it alone.
We took my dad to lunch to celebrate Father's Day and then for short jaunt down the pier where I grew up. It was a beautiful day for it and as I rolled down my windows while cruising up main street a myriad of many memories came rushing back. I loved seeing my Dad push his grandson in the stroller while Sweet Pea and I took photos
(her outfit post coming later).
Although I was sure I was going to get 'looks' from folks questioning my ensemble no one really batted an eye. Beach people. Sheer top + neon bandeau + mini skirt doesn't really faze them. Especially on the pier.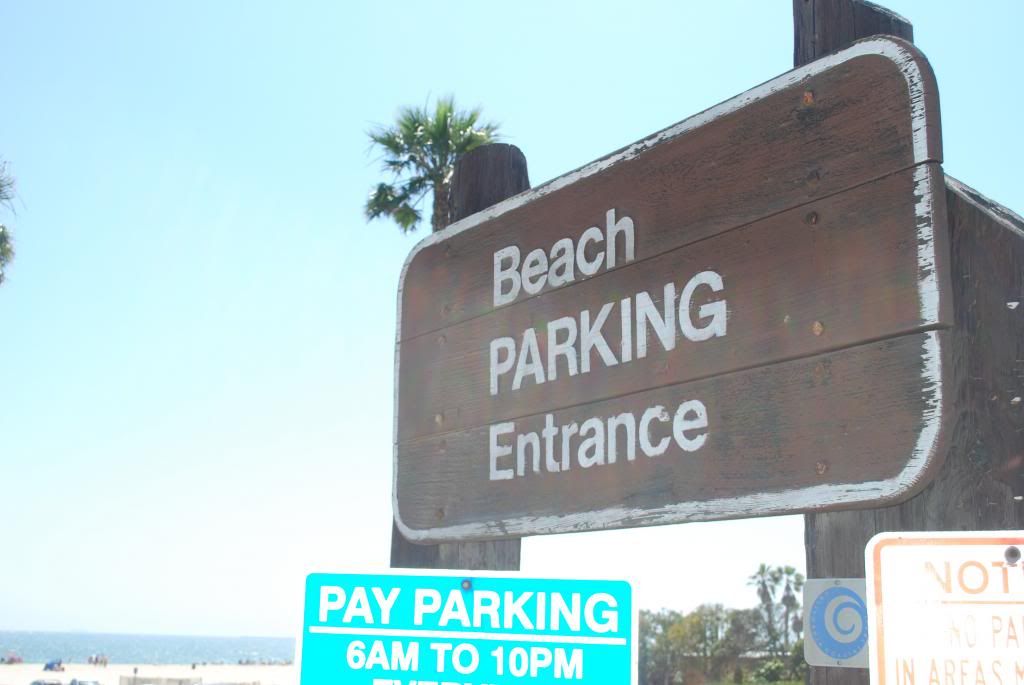 So all that fretting for nothing. Sure it might have been a little risque in some circles but it's summer and all day long that image kept pinging around in my mind. That allowed me to stand tall the rest of the day and not bat an eyelash when I bounced into Target a few hours later to pick up a few items. And can we talk about how nothing I have on is over $40? I mean! The most expensive item (with the exception of my jewelry) are my the Gigi sandals and those I scored at T.J. Maxx for forty bucks!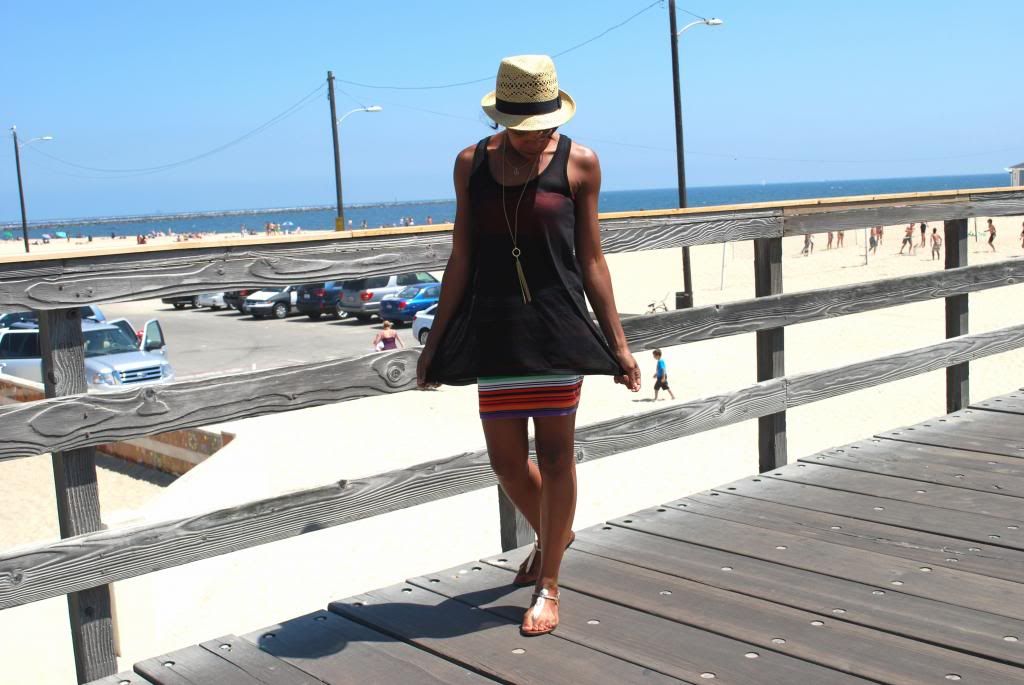 \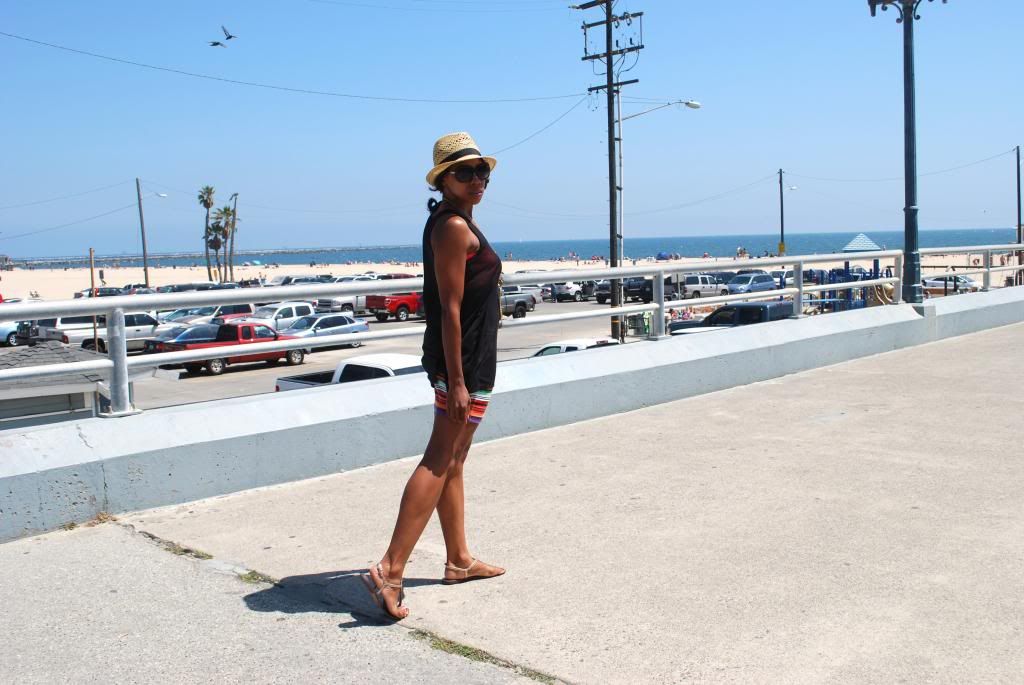 I will definitely be rocking this look all summer long. It took everything in me to not go back to H&M and get tanks in every color offered. I still might. Ever so soft and light weight it's the perfect addition to my summer wardrobe. I can totally see it doubling as a cover up for the beach or pool. Love it when inexpensive buys can do double duty.
Oh and how awesome is my little photographer getting?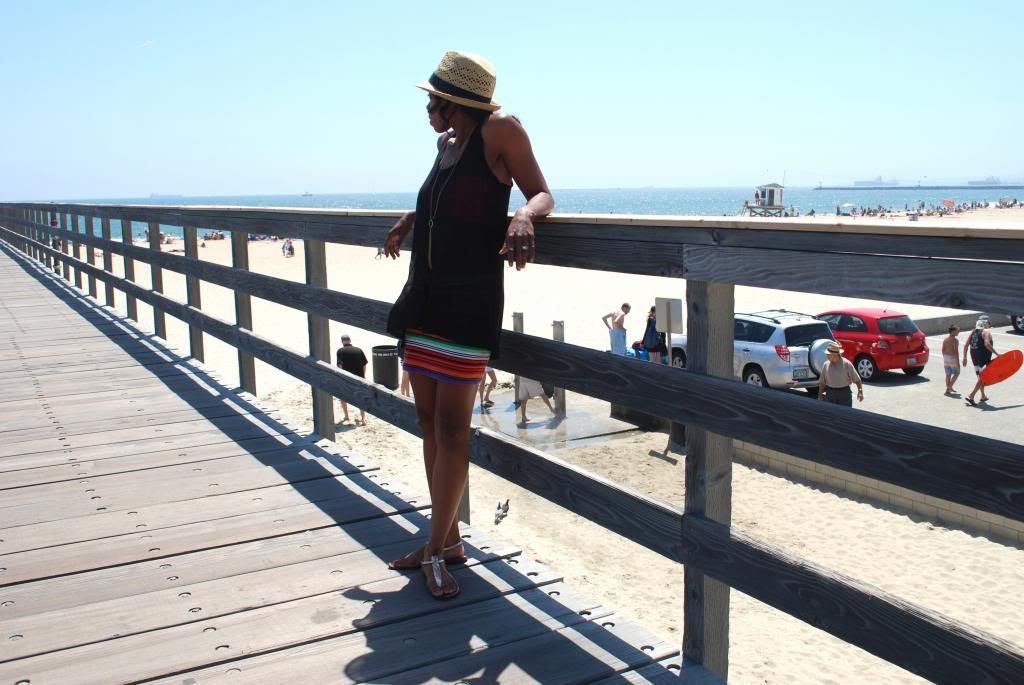 I mean. Dang girl.
What have you added to your summer wardrobe that you're loving lately?