A Whimsical Evening at The Land of Nod
I said Friday that I attended the VIP grand opening of the
Land of Nod
at their new South Coast Plaza location.
(VIP makes me sound fancy doesn't it?I'm not but, I like it!)
Because I am super
internet stalker
resourceful, I discovered that my friends over at
Pollinate Media
partnered with them and were going to attend so I somehow finagled my way into the shindig.I was not disappointed.
Located on the Crystal Court side the store is a perfect fit for this section of the plaza as it's right near all of my other favorite home furnishing stores.
I first discovered the
Land of Nod
last year but somehow forgot about them (post-baby haze) until a few months ago when HGTV magazine had them listed as a great place to shop for not just kids furnishings but the entire home as well!
Being that this is their first So Cal location I was more than thrilled to see all the wares in person. I love to online shop as much as the next mama but there is something to be said about having that in store experience and being able to touch/feel the products.
The space is fabulous. Full of all the bright colors and fabulous furnishings that you would expect from them.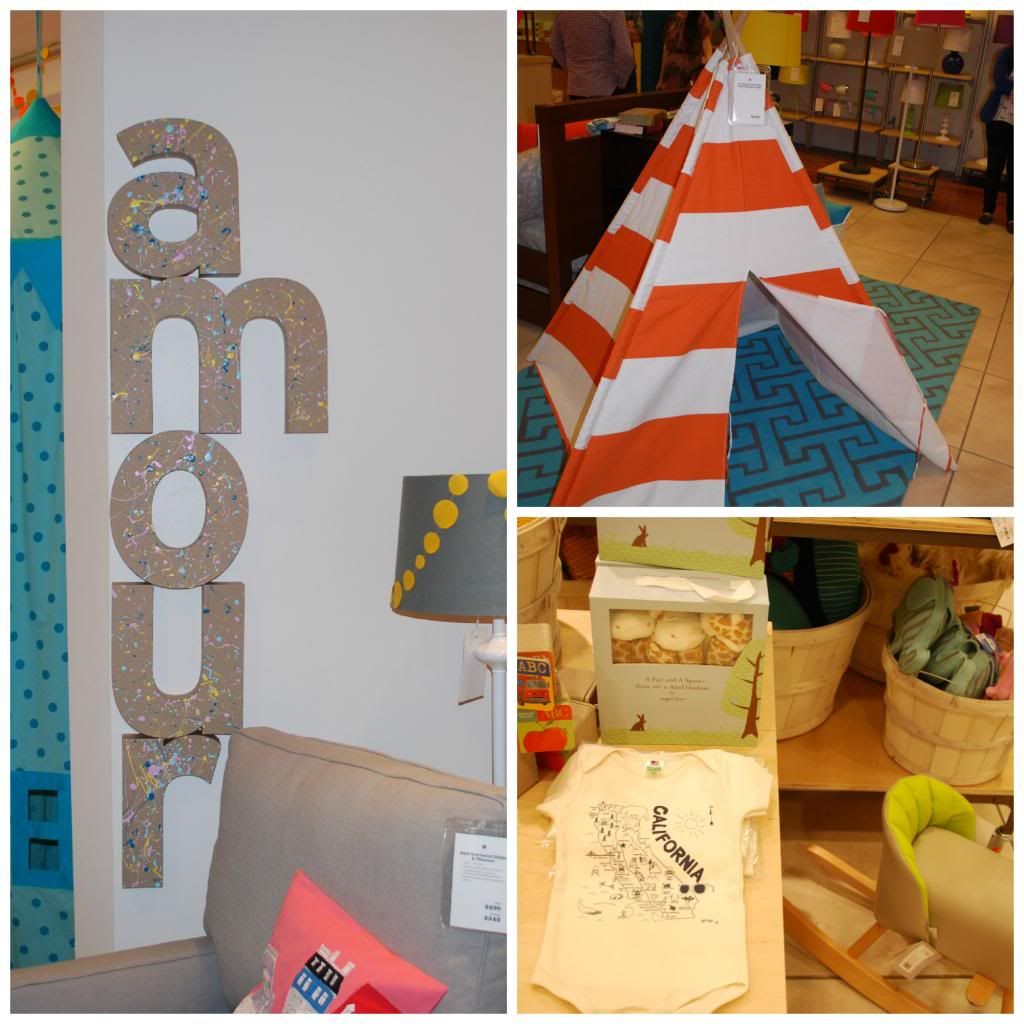 I also loved that although they had product displayed on shelving they also had several different vignettes set up so you could actually see the pieces together!!
I found a delightful 'room' for Sweet Pea and when I showed her she said 'it looks like heaven' I can totally imagine her lolling about on the bed in all of her tweendom in this space. It's feminine with out being obnoxiously 'girly' and I think it's a perfect reflection of where she is now.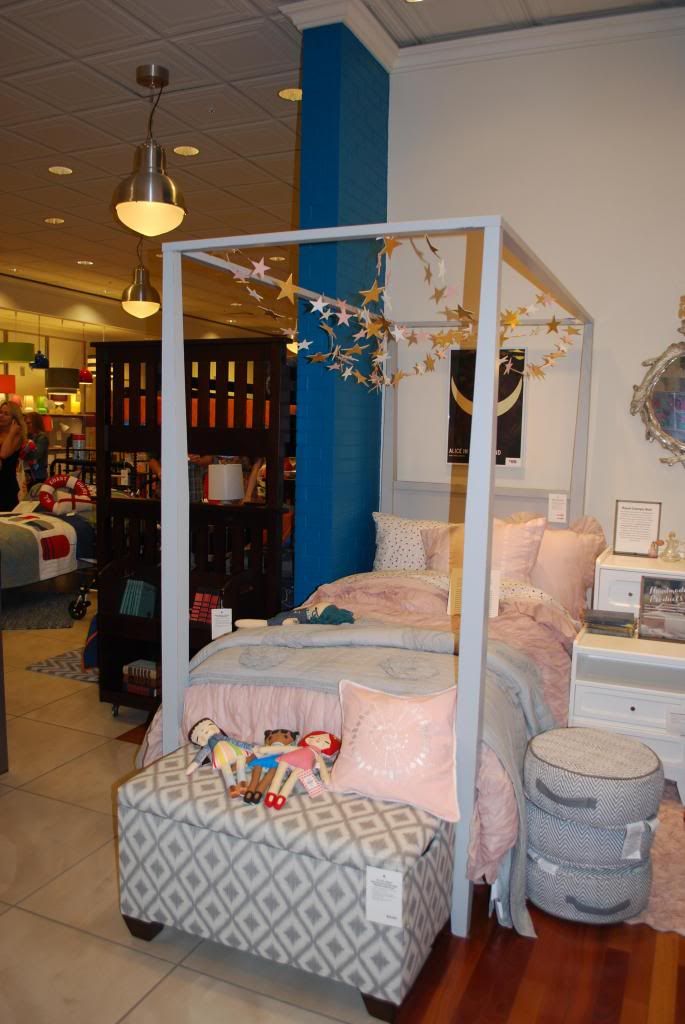 The many storage options they showcased really made my heart go pitter pat. Living with a toddler it's like a bomb went off in my living room and every evening we have to put all the toys back in the basket. I love the idea of having several baskets for each type of toy so he/we know where to look when something goes missing!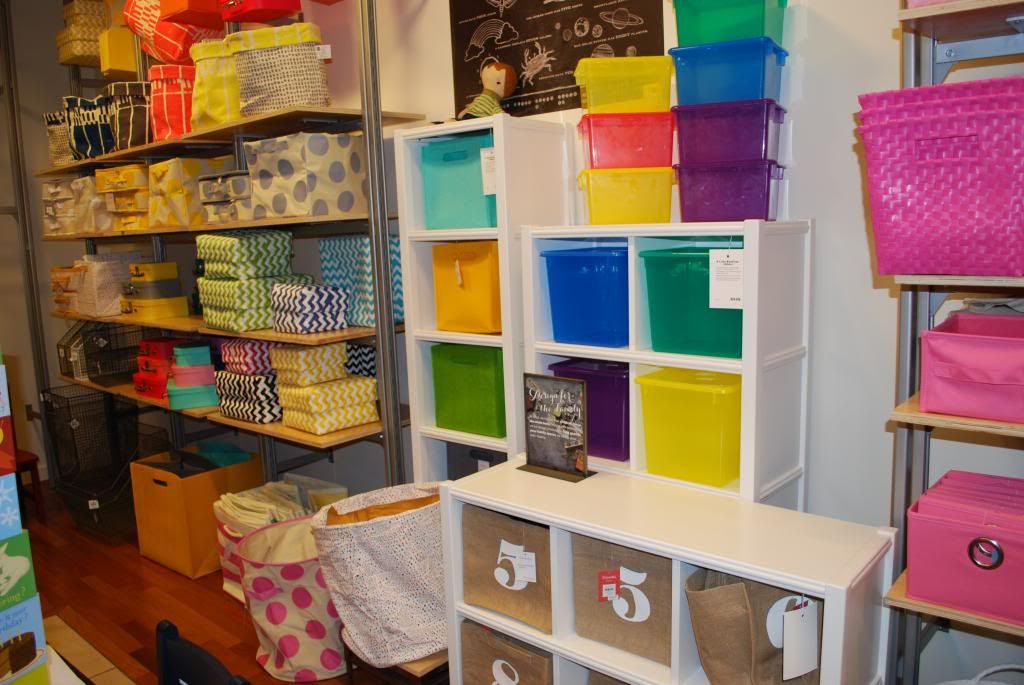 On top of all that - I fell in love with this rug. I mean I fell HARD. I'm already scheming on how much work I need to do (writing/makeup) to make the money to buy it and I admit I came home and measured our current rug to see what size I would need.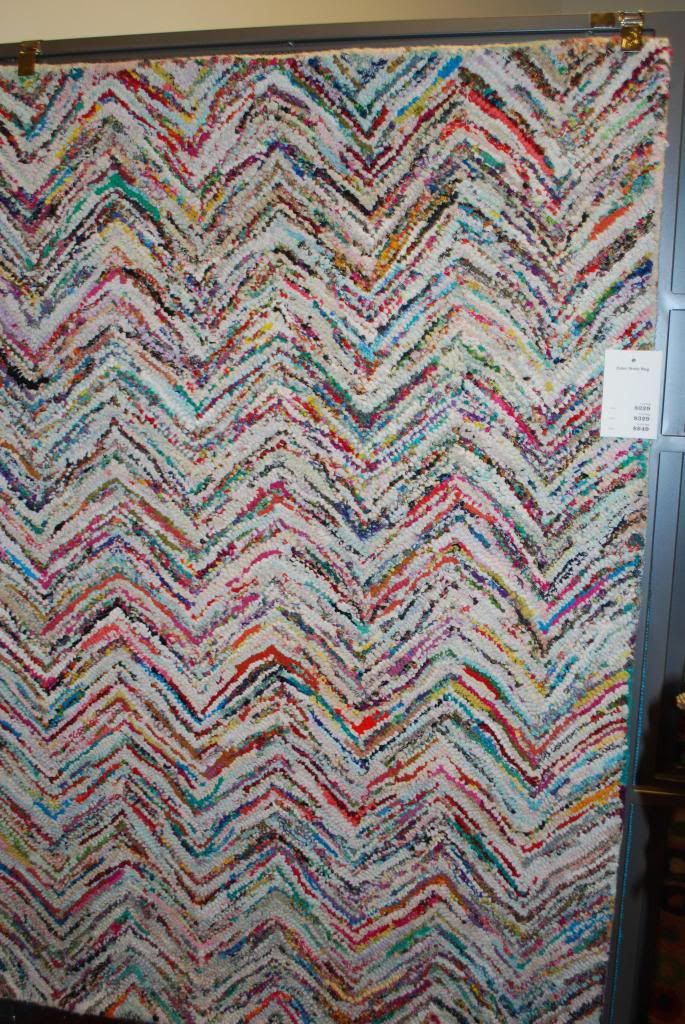 It's made of recycled sari's so each one is completely different. I loved that it had a nuetral base but a ton of other bright colors to play off of. Perfect for someone who can't commit to throw pillows and changes them out on a whim.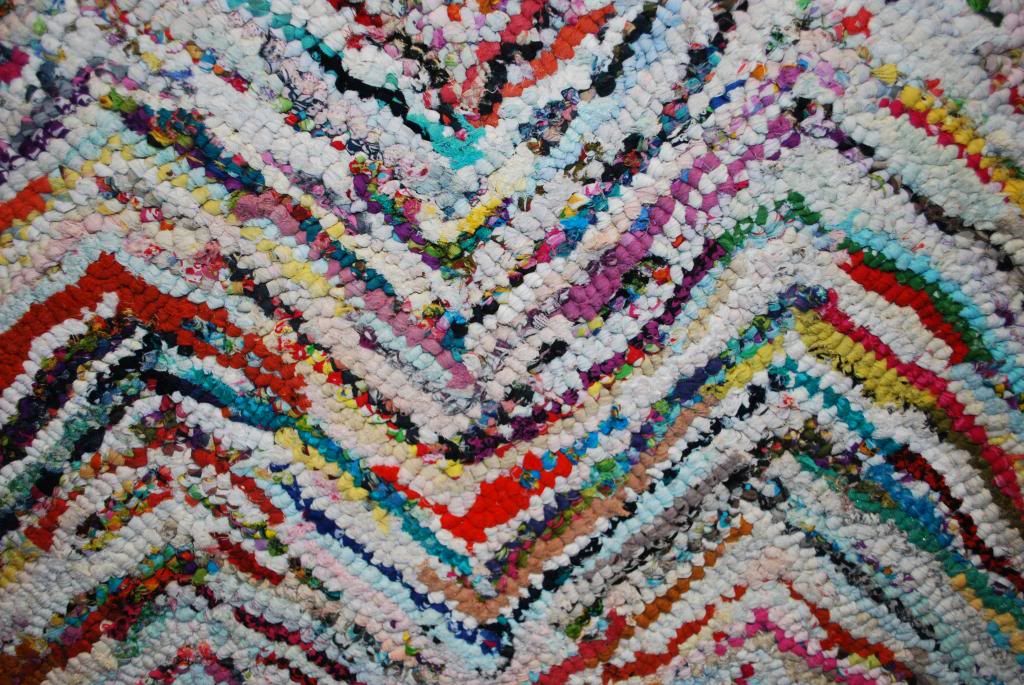 The sales staff was super knowledgeable and incredibly pleasant as well as the corporate staff! I was able to chat with their PR maven Katie and we are now insta-friends. I hope to work with them in the future. They are just that awesome!! And I can't wait until we move and get to work on the kids new rooms! I know where I'll be headed first!!
If you're in the So Cal area get thee to the
Land of Nod
stat!! You won't regret it!
**this is NOT a sponsored post or paid shopper campaign. I truly enjoyed myself at the store opening and wanted to share the fun with my readers!***