Imagine and Tell the World - Maiden Nation (spon)
In honor of the celebration of women I wanted to share with you all about
Maiden Nation
and how awesome I think it is.
Maiden Nation is all about empowering women through ethical fashion with of the moment designers, ethically produced products and a reinvestment into women's entrepreneurship. I mean, how dope is that?
I can definitely get behind any brand that makes it a point to support women's business and charity initiatives. I love that they are a global innovation that puts money directly back into the countries in which these beautiful pieces are being created.
Incredible women such as Gloria Steinem, Rachel Roy, Yoko Ono and Lauren Bush have all gotten behind this project and created some fabulous pieces. Although linking celebrity with a good cause is nothing new this is something different.
For Maiden Nation it's not just about a tangible or monetary donation.
The pieces range in price from $20 - $3,400 for some of the more elaborate designs.
Maiden Nation takes in a small portion of the sales while the rest goes directly into various women's entrepreneurship projects or in some instances to a celebrity designer's charity
(as was the case for Yoko Ono and the Rainbow House in Japan).
They are truly about inspiring women in these rural areas to help them create a living as artisans and reach a broader global market. To invest not only in their livelihood but in
themselves
. And that kind of investment never goes out of style.
Thanks to the Be Everywhere Society I was gifted two pretty rad
silver bracelets
from a fantastic group of women out of India.
I happily rocked my
Ouroboros Bracelets
to the Macy's Prom event and have actually found myself turning to them several other times throughout the past week and a half to just amp up the daily outfits.
I love how understated and simple they are yet still pack a punch when worn alone or mixed in with other pieces.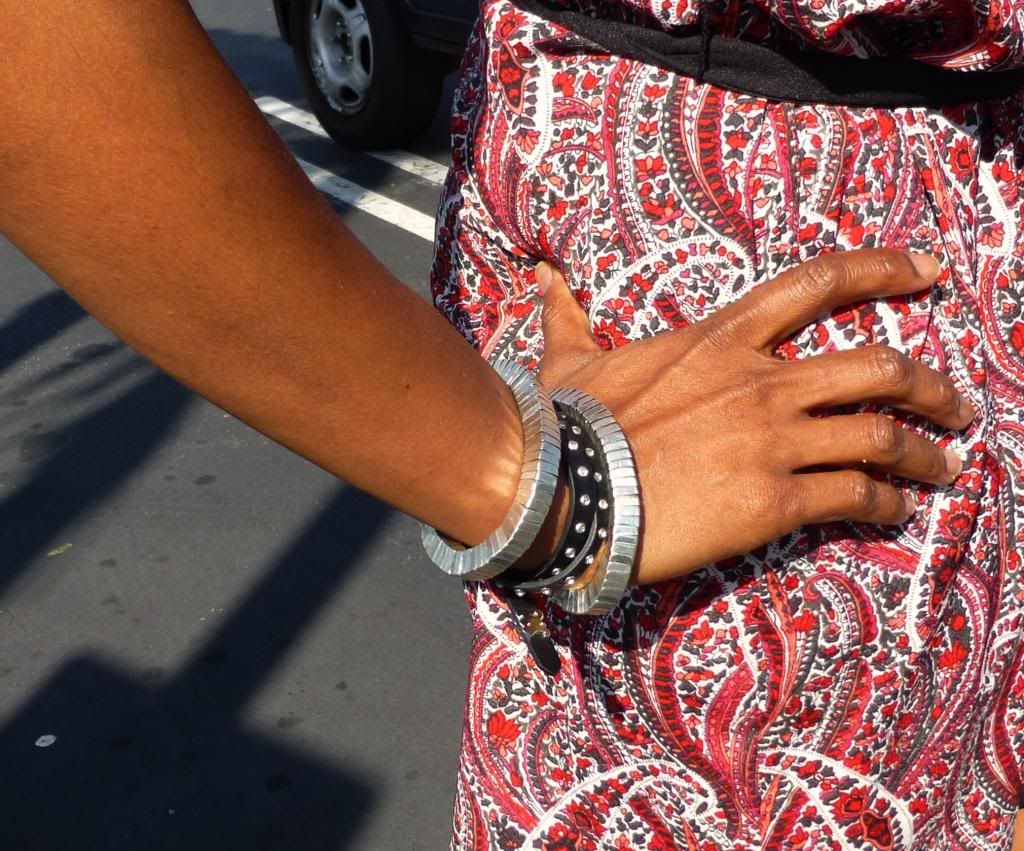 I honestly love knowing that what I'm wearing is supporting other women and helping them to follow their dreams.
That's something I can totally get behind and will definitely be looking to make a purchase for myself and the other ladies in my life sooner rather than later.
What's inspiring you lately?