Friday Happy Hour // Simple Skinny Margarita
Happy Friday Y'all! We made it to the end of the week! And it's a THREE DAY WEEKEND!!
Whoo hoo!
If you follow me on IG you know I love a good margarita on a Friday night.
Well, I like a good margarita almost any night but that's neither here nor there. And as much as I love them I try not to indulge too much at restaurants as they are laden with calories but lately I have gotten into the whole 'skinny margarita' craze.
Red Robin makes quite the delicious classic skinny marg and recently I found out they have a strawberry version as well. Yum!
So when I found
this recipe
on
Pinterest
I was immediately intrigued but never bothered to take the time to try it out.
As I found myself with some free time Sunday, and a new camera to play with, I decided to whip up my own version of this tasty treat.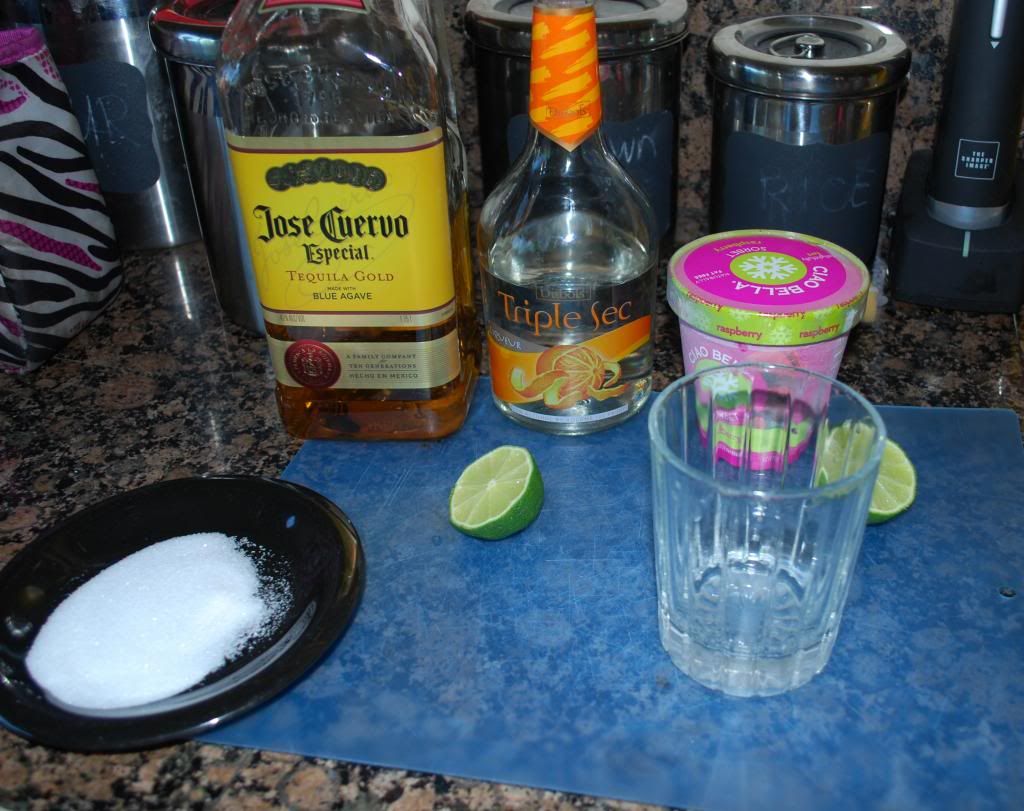 Used:
1/2 tbsp Triple Sec
1tbsp Tequila
Sugar
Margarita Salt
Lime
1 1/2 scoops Raspberry Sorbet (it's what I had on hand)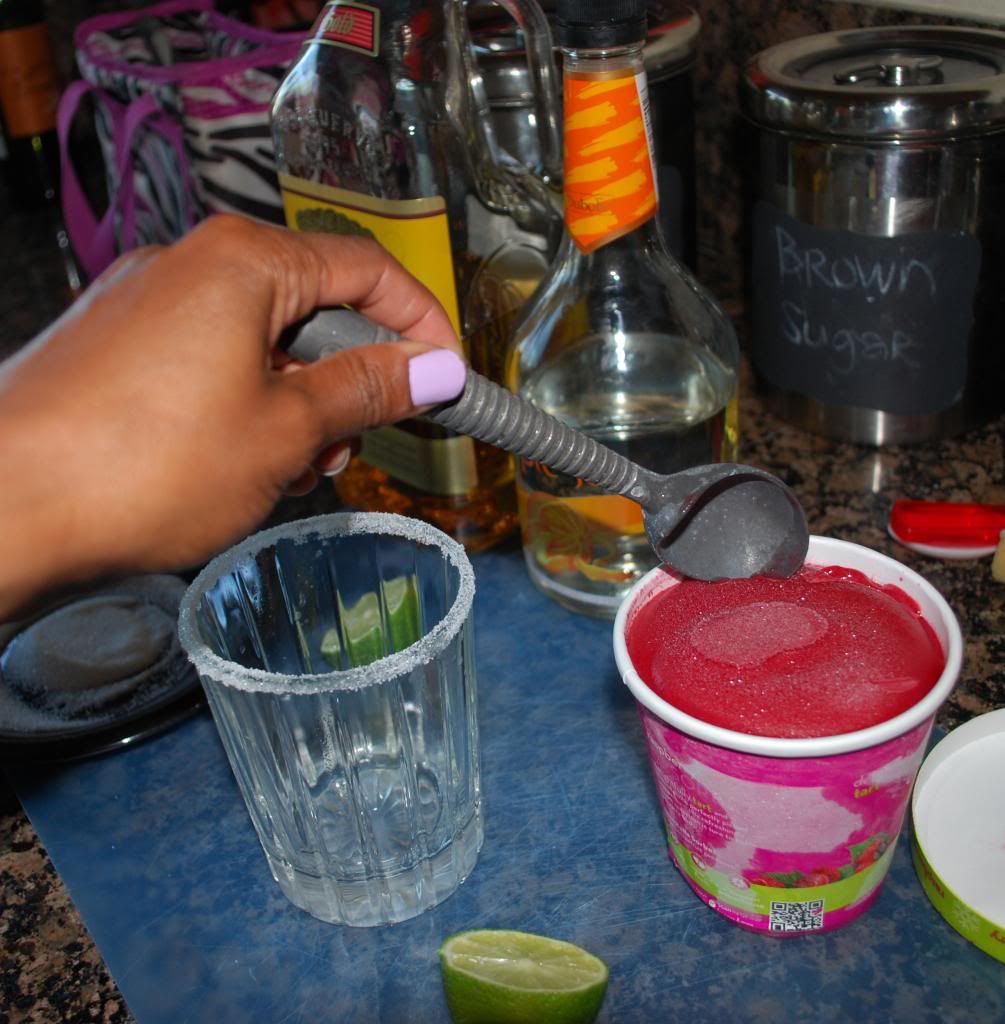 I loosely followed the recipe provided as I was only making one and I basically wanted to use what I had on hand and I didn't use a full tablespoon of tequila as I didn't want to be on my ass by the time my people came home from the park.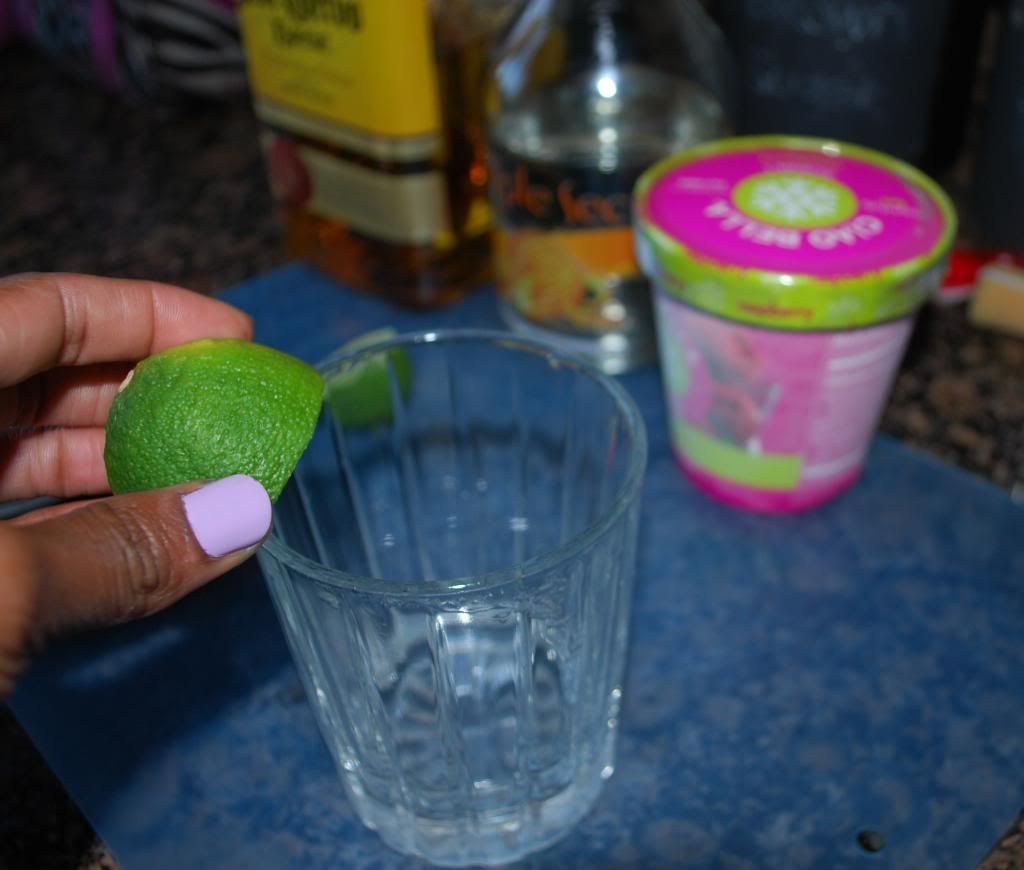 The sugar/salt rim mixed with the hint of lime added just the right amount of sweet & tart to an already tasty beverage.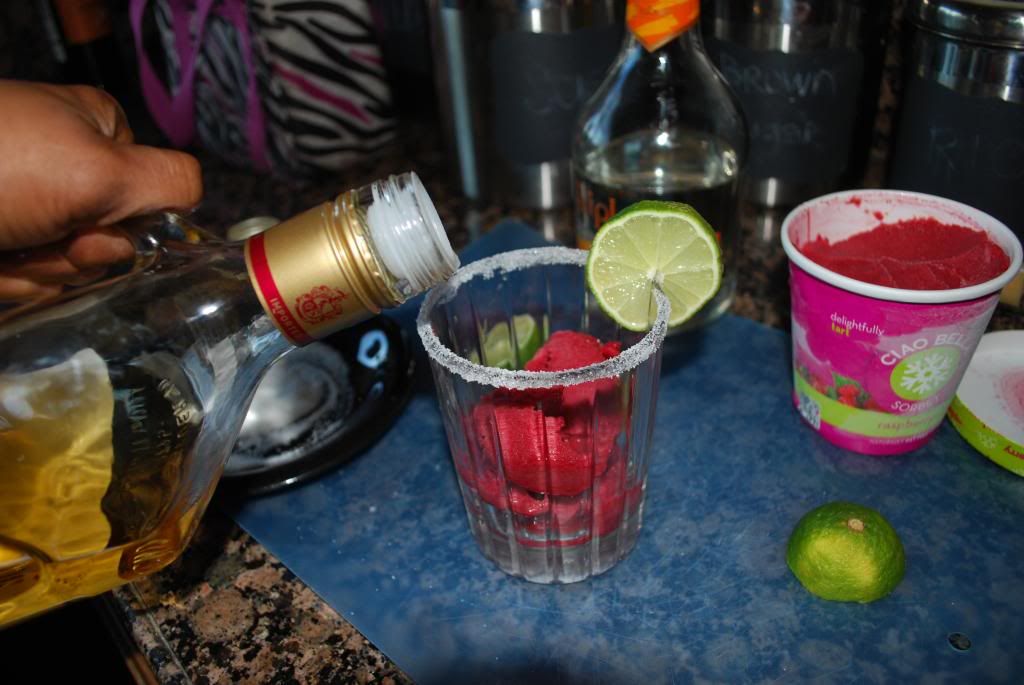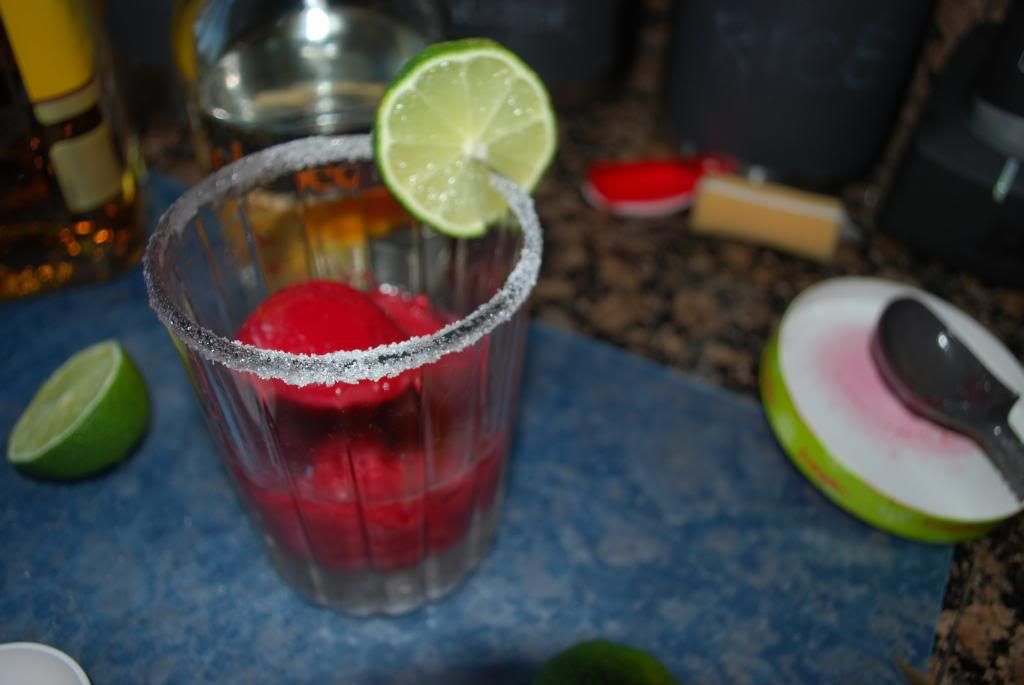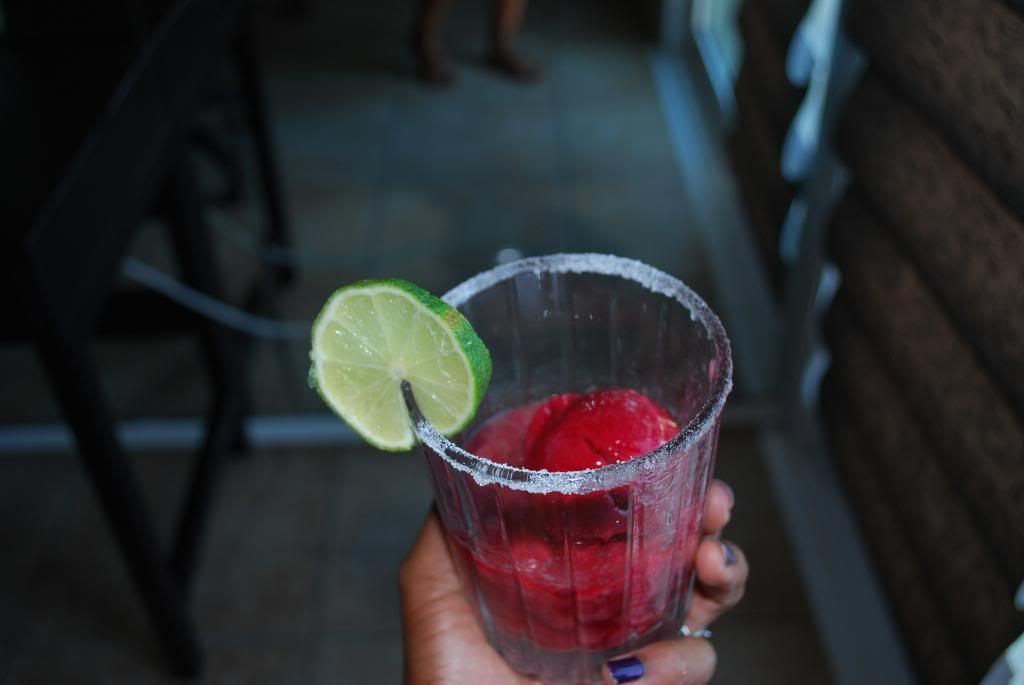 I couldn't believe how simple this drink was to make and how delightful it was to drink! I did add the Triple Sec to round out the flavoring and that proved to be an excellent move.
Perfect drink for chilling on the veranda this long weekend!
What are your plans for the long weekend?
Cheers!