Daily Style : Hippie Hippie Chic
Y'all, I think I may have found my new favorite article of clothing. No lie, these are pretty much the most comfortable shorts I own. Seriously. It's like wearing pajamas. Only cuter. And much more acceptable in public.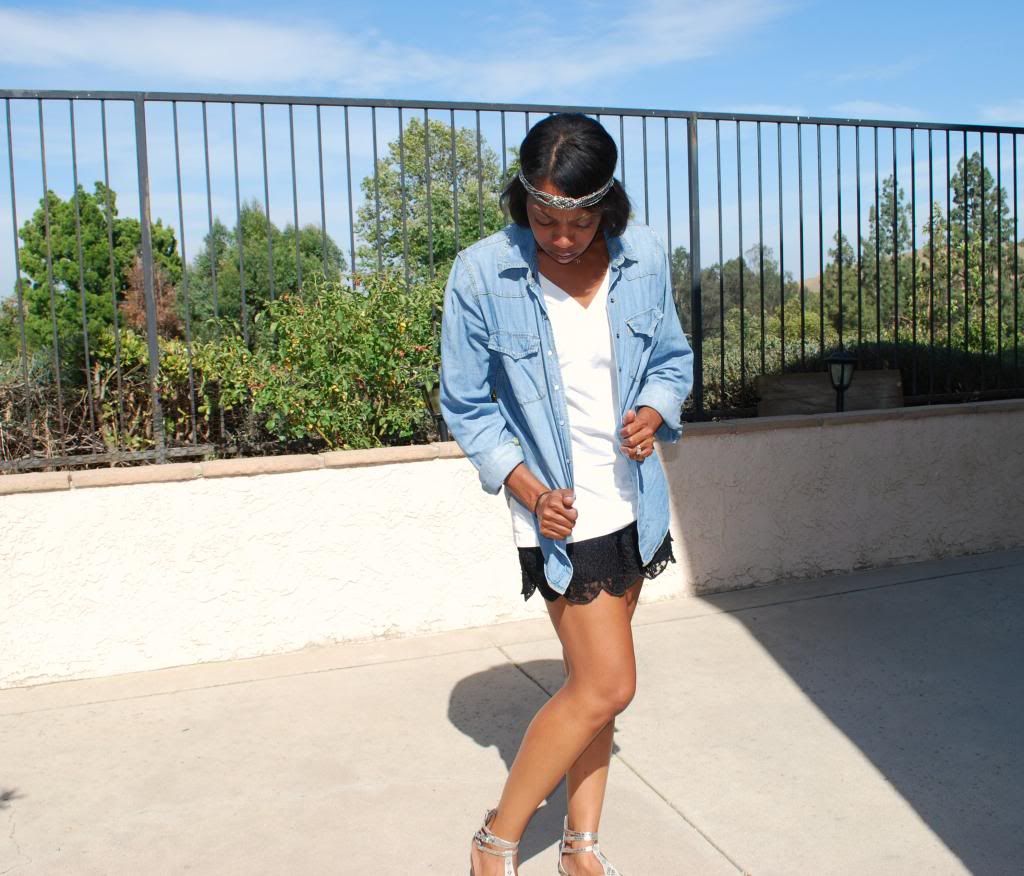 Y'all know I was
mad for these shorts
last week and I was happy to take them for a test drive this past weekend.
Everyone at my niece's prom party was just as excited as I was. I got so many compliments I felt completely validated about my splurge on both pairs. I know I'm going to get a
ton
of wear out of them.They give effortless dressing a whole new meaning. I threw this together like it was nothing and for some reason just knew it would work. I love it when my closet works
with
me not against me!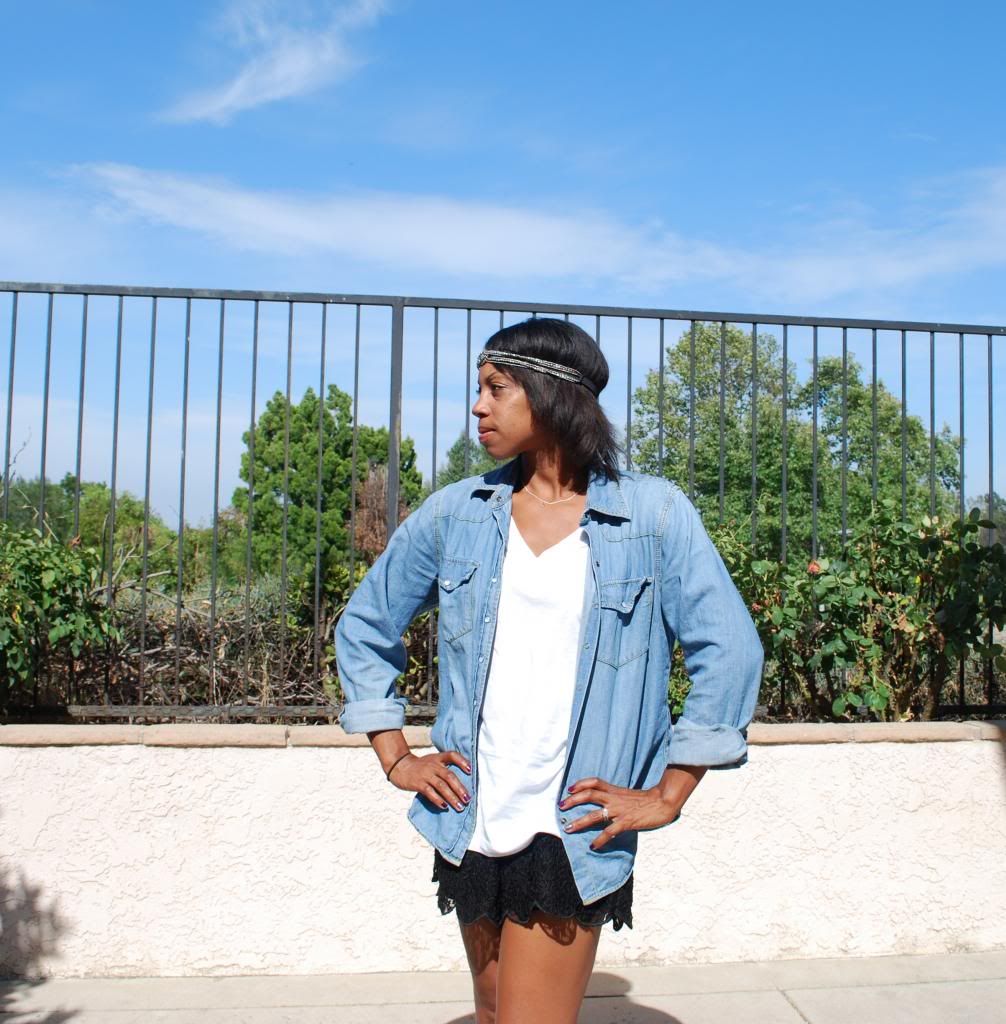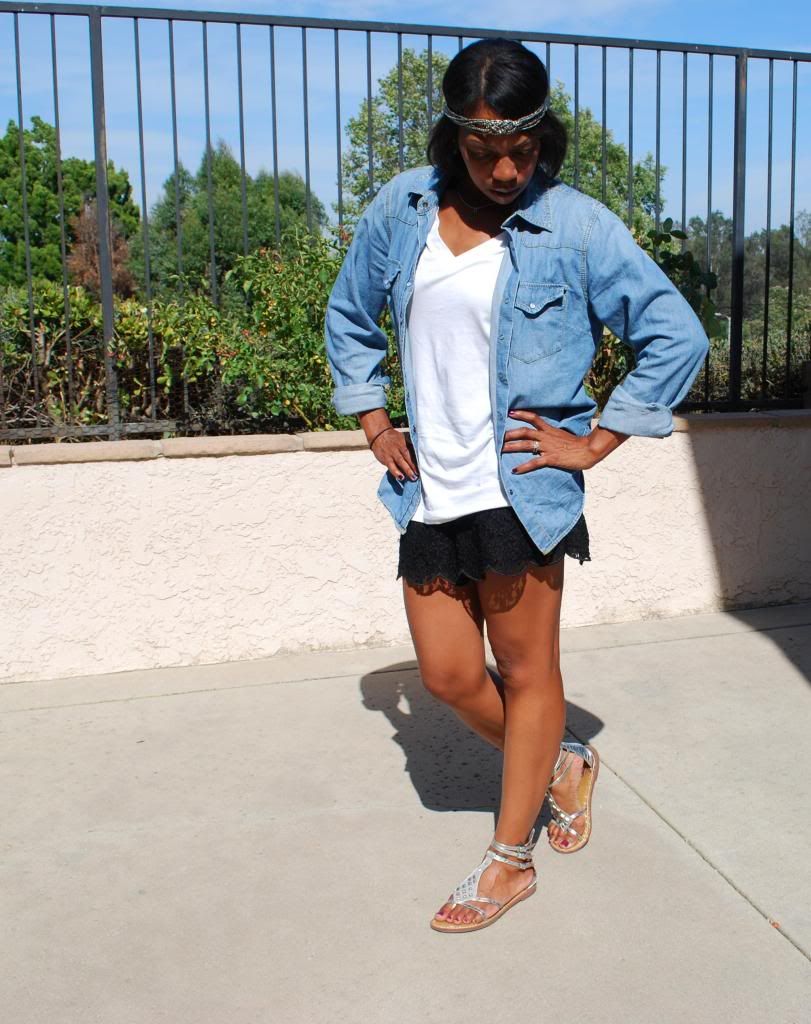 Denim Shirt: Target (similar) / V-Neck Tee: Target / Shorts: Free People via T.J. Maxx (similar) / Sandals: Sam & Libby / Headband: Forever 21 / Necklace: c/o DogEared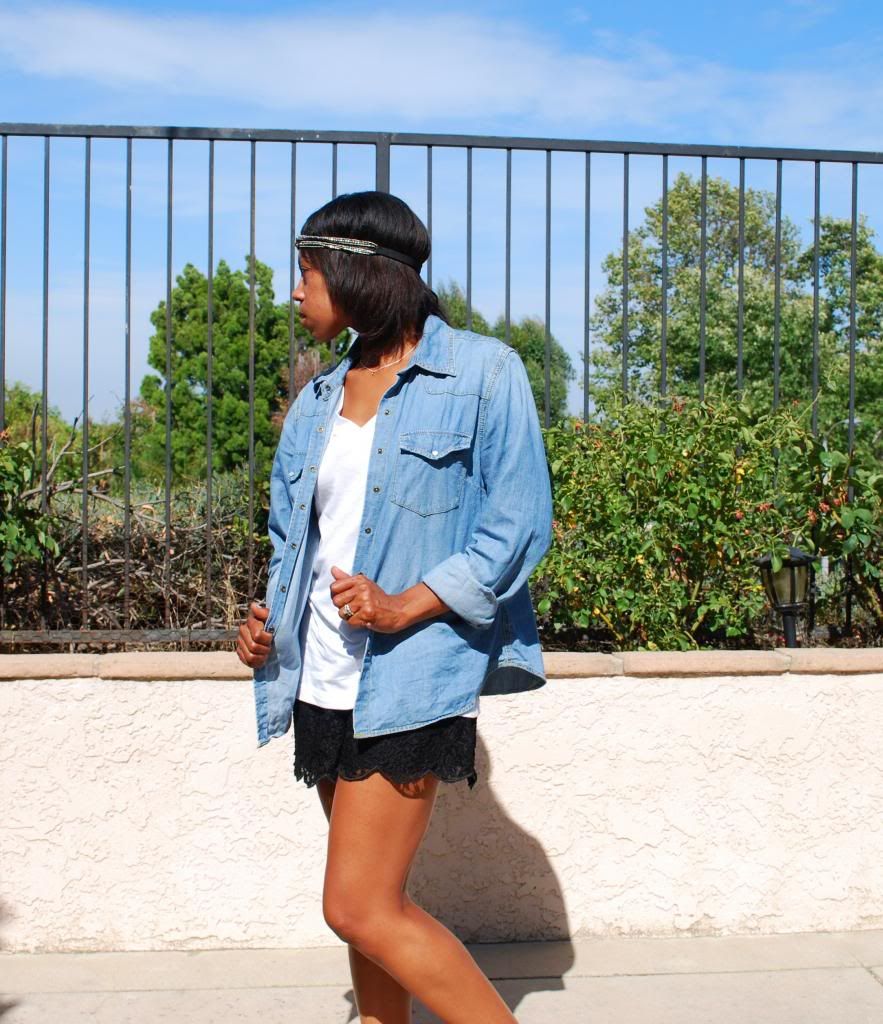 It was pretty warm today but there was still a bit of a breeze so this ensemble was perfect for being out at the park with the boy and still looking chic for errands. A bad hair day also called for reinforcements in the form of a sparkly headband to perk up an otherwise dull head of hair.
Not a bad find at Forever 21 if I do say so myself.
I felt like somewhat of a hippie what with the flat sandals, beaded headband and lace shorts and I loved it. Felt like I was channeling my inner Nicole Richie a bit.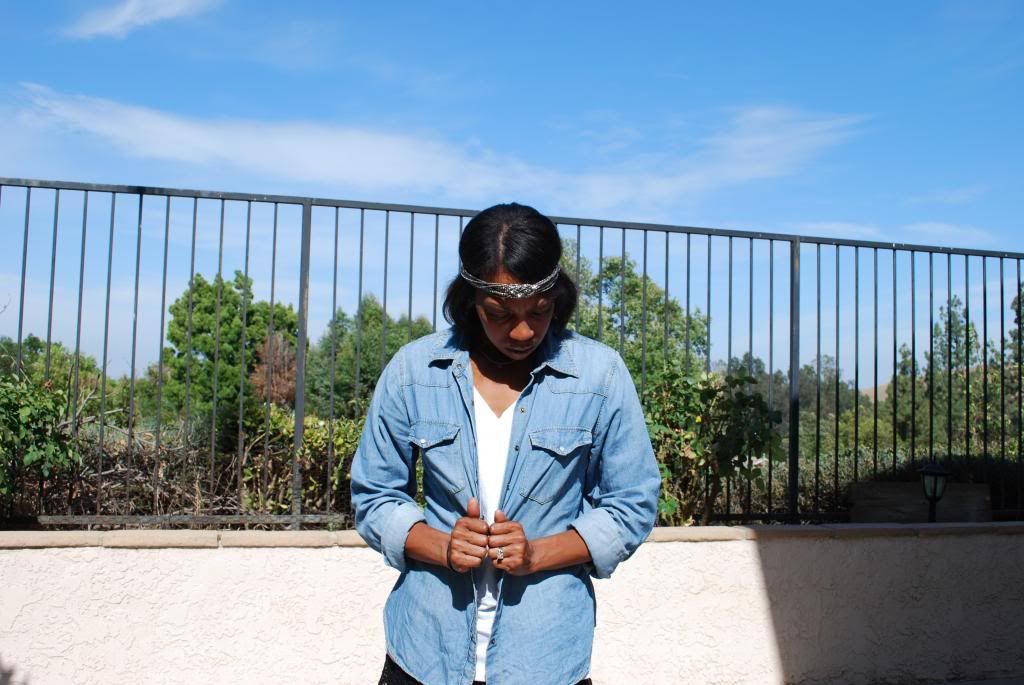 I played around the other after noon and discovered about six other ways to style these shorts (and the ivory ones) and can't wait to wear them more. You're going to get sick of them I'm sure. I already want to wear them everyday and if I could figure out a way to pull that off and not get some questionable looks, I totally would.
Same goes for the shoes. I have been wearing them non-stop since I bought them a week ago.
Suffice to say it's been a good shopping month for me. I think I'm pretty much done for a while though....I think. Until something else strikes my fancy.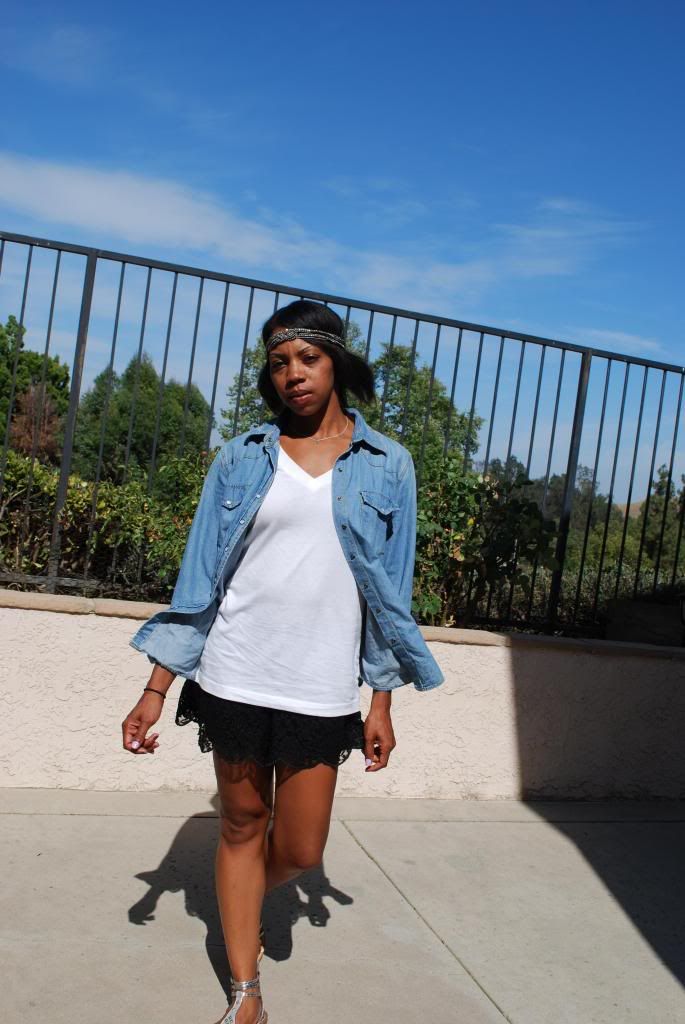 But I've actually done pretty good when it comes to quality over quantity and fast fashion versus wardrobe staples. I'm really enjoying marrying the two concepts and can't wait to do another closet purge soon (stay tuned for an InstaSale!) to see how it's really coming together.
Linking up with