Beauty: Freshly Picked for Spring
One of the draws of attending Lucky FABB was that Drew Barrymore was on the last panel of the first day. As you all know she is AMAZING and is just as pretty in real life as she is on screen.
We were lucky enough to receive a few products from her new beauty line
FLOWER COSMETICS
in our swag bag and I am so thrilled to be able to post about them!
Y'all know I love my beauty products (hello makeup artist here) and am a sucker for trying out a new line but hate to shell out the dollars for a potentially sub-par product.
Fortunately, this line is pretty awesome.


I received two eyeliners, two eye shadows, a mascara and a tinted moisturizer.unfortunately the moisturizer is about 12 shades too light so I'll be passing that off to a lucky lady in the near future.
The packaging is clean, simple and elegant yet compelling enough to catch your eye as you roll through the aisles on the way to get Q-tips.
The rose gold accents add a not often seen touch of glamour in your average 'drugstore' beauty brand.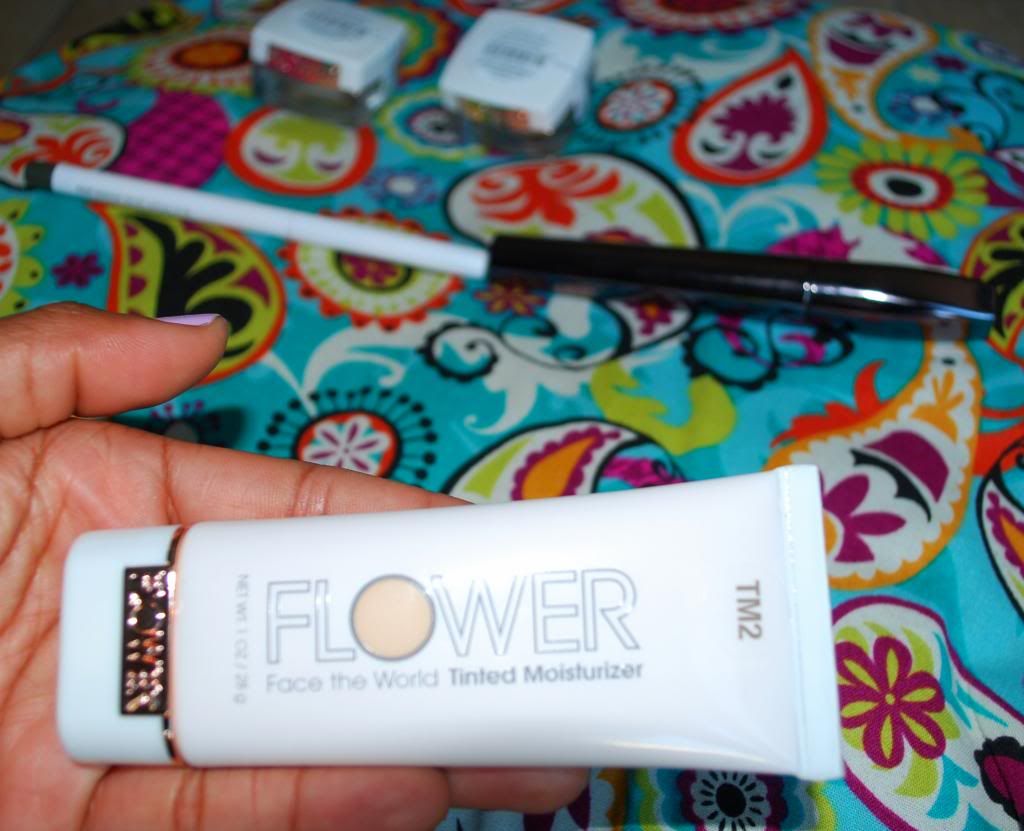 Tinted Moisturizer:
Although the shade is much too light for me I did test a bit on my hand to check out the formula and the wear-ability. The consistency was nice and not to heavy and seemed to hold up to the elements (hand washing, flitting about). I would definitely like to try this out in my own shade to see how it works in a real life situation.
Eyeliner:
The
aubergine
eye pencil is my absolute favorite. Purple and blue shades make brown eyes pop more thank your everyday black liner and this is the truth!
(Unfortunately this pencil met with an untimely demise at it was inadvertently thrown in the trash shortly after I tried it for the first time. Awesome.)
The
khaki green
liner is just as fun and has been my go to liner of choice for the last week. I love the flecks of gold and green and how they add just a hint of sparkle to my lower lash line.
Mascara:
The formula is light and non clumping which is great for a contact wearer like me but it didn't quite give my lashes the oomph I'm used to. Definitely going to try layering it and see how it measures up.
The twist off tops make for easy opening and closing and no need to worry if you accidentally lean on the top. No breaking off!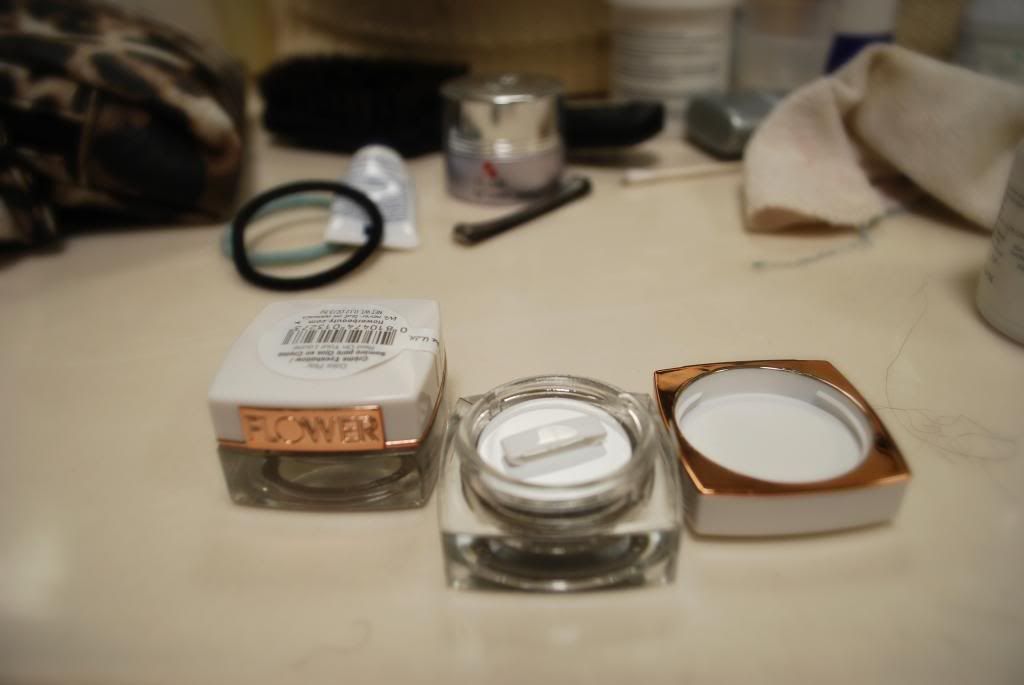 While these shades are a bit to frosty for my personal taste the creme formula makes it easy to put on and take off.
Overall, I think Drew did an excellent job with this line and am excited to see what more she has up her sleeve. In my opinion the quality is a bit higher than what you would expect for the price point which will keep this brand higher on the list of 'celebrity makeup' and the fact that it is available at Wal-Mart means more access to the mass public, which in beauty is always a good thing.


Have you tried Flower Cosmetics? If so, what did you think?
If not, would you consider purchasing it?