Trend to Try: A Floral Blazer
But the last few months has had me coming out of my box a bit and reaching for all things patterned and printed. In a big way.
I blame the Prabal Gurung for Target collection. That pretty much kicked off my love for all things floral and it's been blooming ever since.
While at Lucky FABB I had the pleasure of chatting with Emily Schulman
(oh ya know, just Cupcakes & Cashmere famous)
and she had on a glorious floral blazer paired with a simple white tee!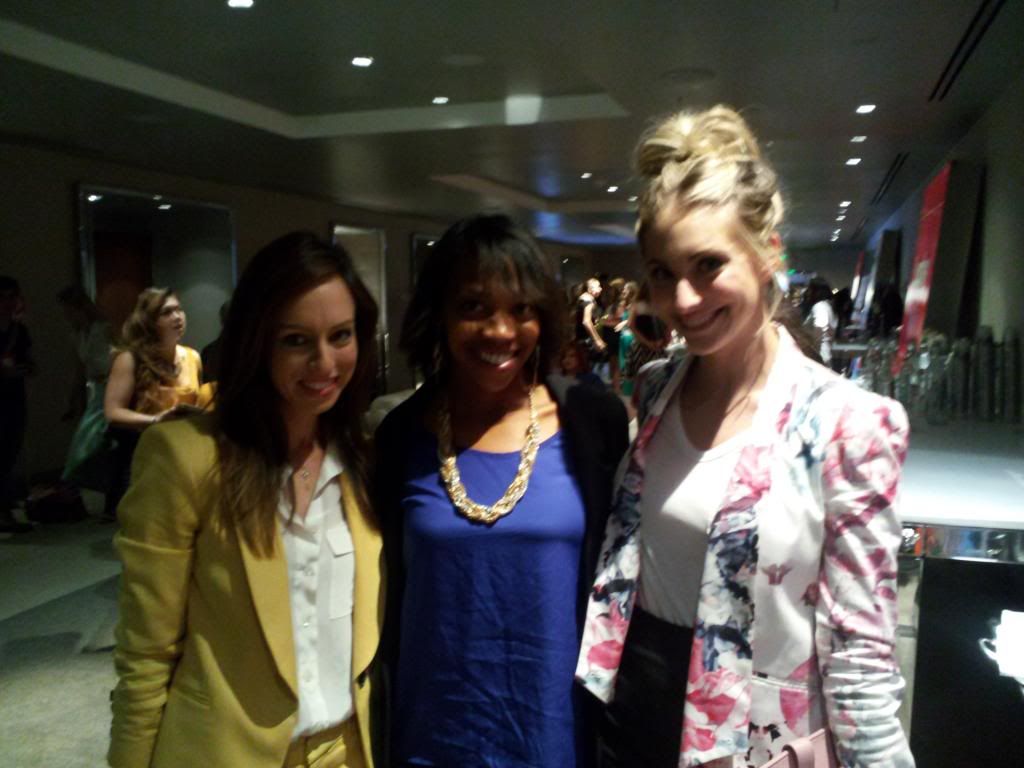 I was smitten.
A few nights ago while Pinning the evening away I stumbled across a delightful floral blazer from Target that spoke to me through the screen. (I know! #targetdoesitagain)
The price is right and something about the colors are drawing me in but first I wanted to figure out how to style it.
As with any new purchase I have to come up with at least three outfits for the piece before I can really justify adding it to my wardrobe.
So I came up with three ensembles that allow me to see how this piece would truly work for me.
How To Wear A Floral Blazer
by
ambs32
featuring
destroyed jeans
This speaks to me on so many levels. It's simple yet chic and still makes a bit of a statement.
The heels are just super fun while the classic white tee gives it a 'not fussy' vibe, and the clustered pearl statement necklace classes up some perfectly destroyed denim and the satchel bag adds an extra fun pop of color!
It all comes together for pulled together mid-week date with the Mr. or fun after work event with the ladies!
From Carpools To Cocktails approved!
How would you rock a floral blazer?
Shop the Set