Lucky FABB Recap - Day 1
I feel like it's been so long since I've visited this space even though I posted a bit last week. I have been knee deep in all things bloggdom though!
Obviously.
I mean. It's Lucky magazine!
I was so jazzed to score a ticket and
Day 1 was all about panels and discussions so I wanted to share a few shots from the event.
Kelly Osbourne, Drew Barrymore and Betsey Johnson were among noted panel guests.
Unfortunately my phone kept dying so there was a lot of tweeting with iPad. Thank goodness they had charging stations and I thought to bring my cord since I was one of the few none iPhone users there.
oh yeah that's Kelly Osbourne - she's HILARIOUS.
credentials = legit
I'm not going to lie, I was super nervous. Essentially going by myself but plans to meet up with some former co-workers/ bloggers (
La Petite Gigi
&
Bedazzles After Dark
) and catch up.
And of course there was the wardrobe dilemma. Packing for
Blissdom
was one thing, trying to come up with a cute outfit for
Lucky FABB
was a horse of a totally different color.
How do you get dressed to impress for a fashion & beauty bloggers conference????
I mean.
The stylish girls were in abundance.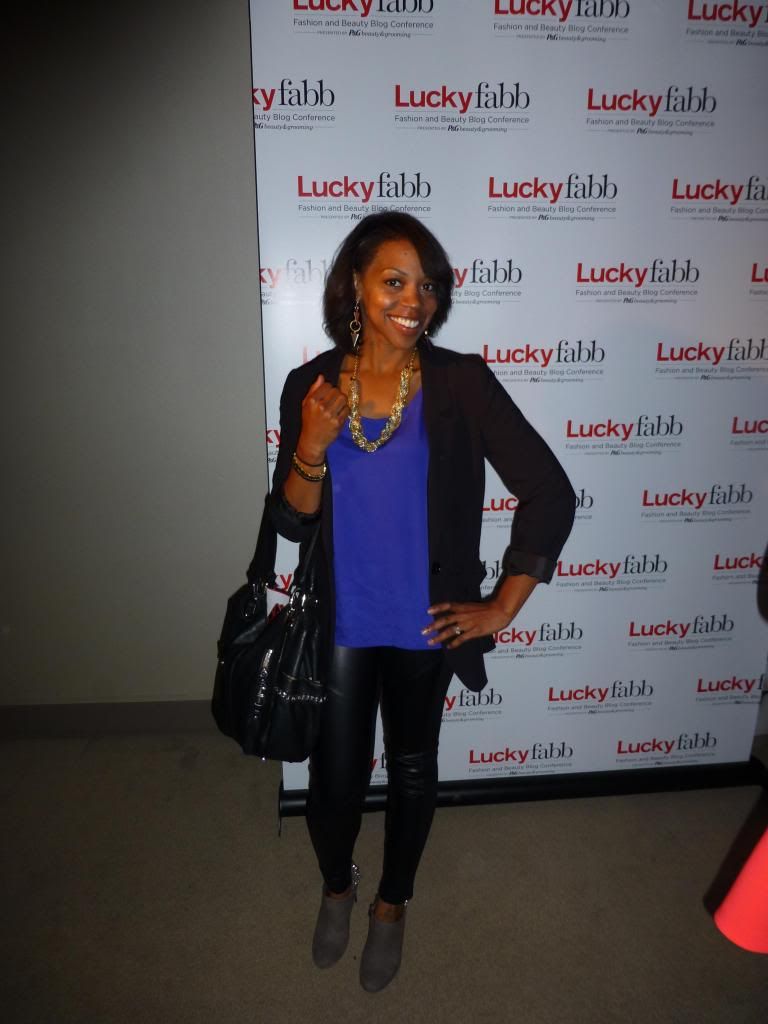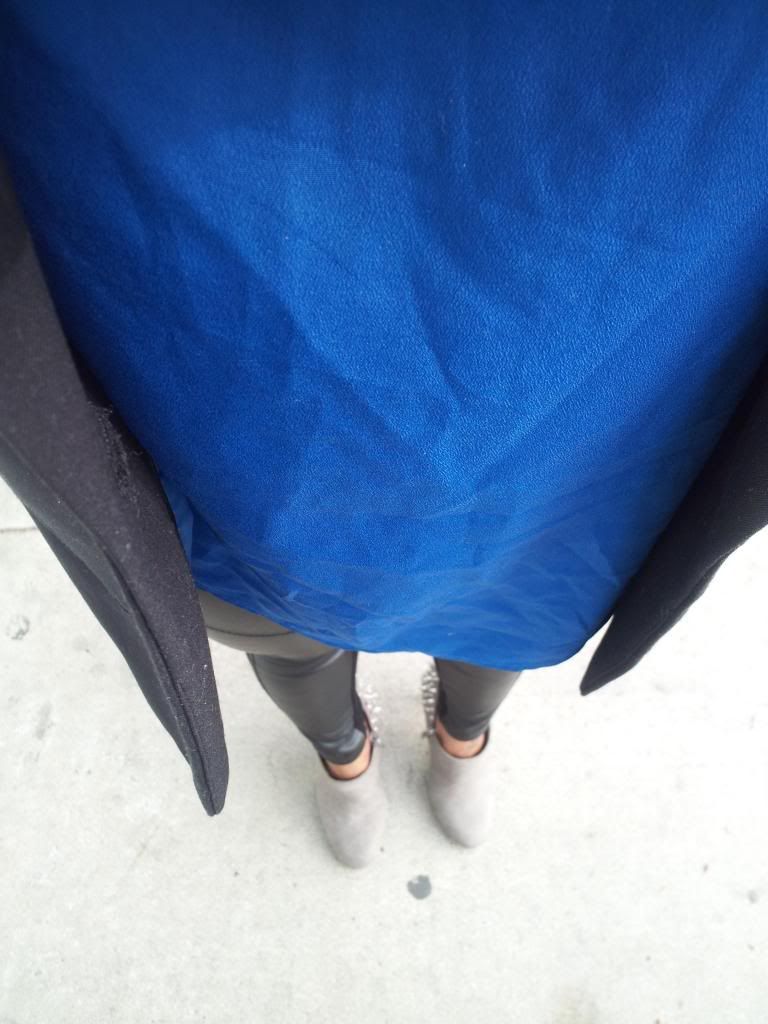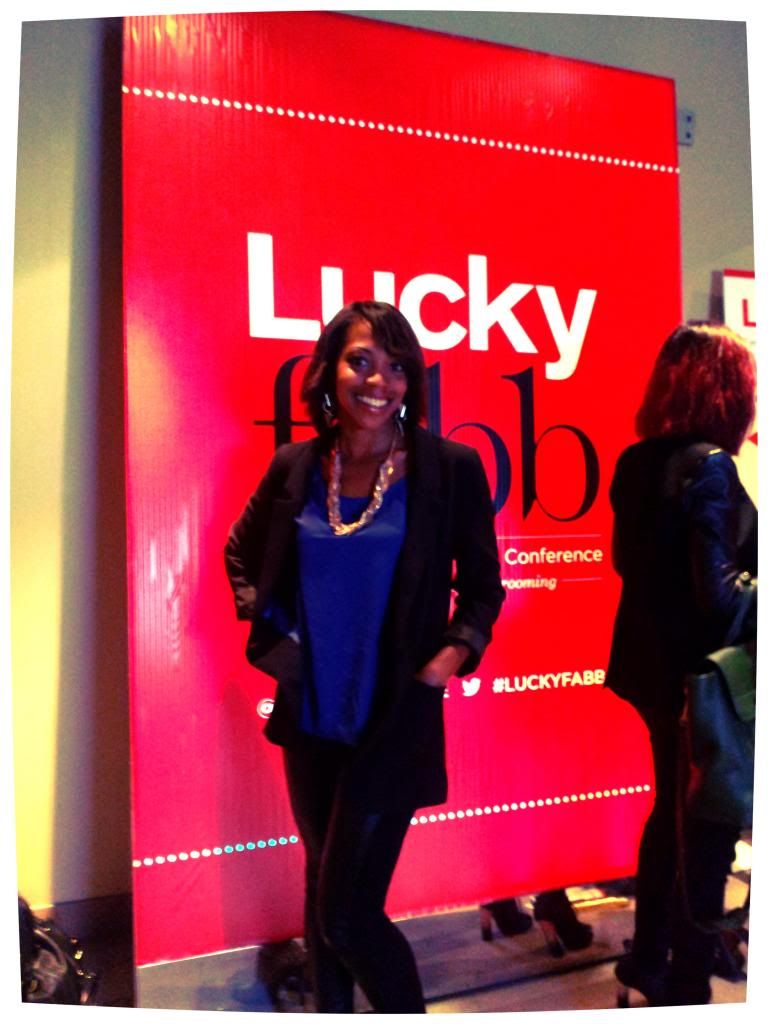 But in the end I went with what I felt comfortable in.
Leggings, a bold top, my favorite booties and a classic blazer to tie it all together.
I also rocked some statement jewelry that I've been hoarding and had yet to style.
Overall I was happy with how the look turned out even though my hair got a bit frizzy while standing in line to go in.
What would you wear to something like this?
More photos coming later this week!