Style File : Leather & Fringe
One of the best things about going to
Blissdom
was the outfit planning. I loved that I had to really work my closet
(and available suitcase space)
and that I was able to rock some recent purchases and re-style them in a fun way.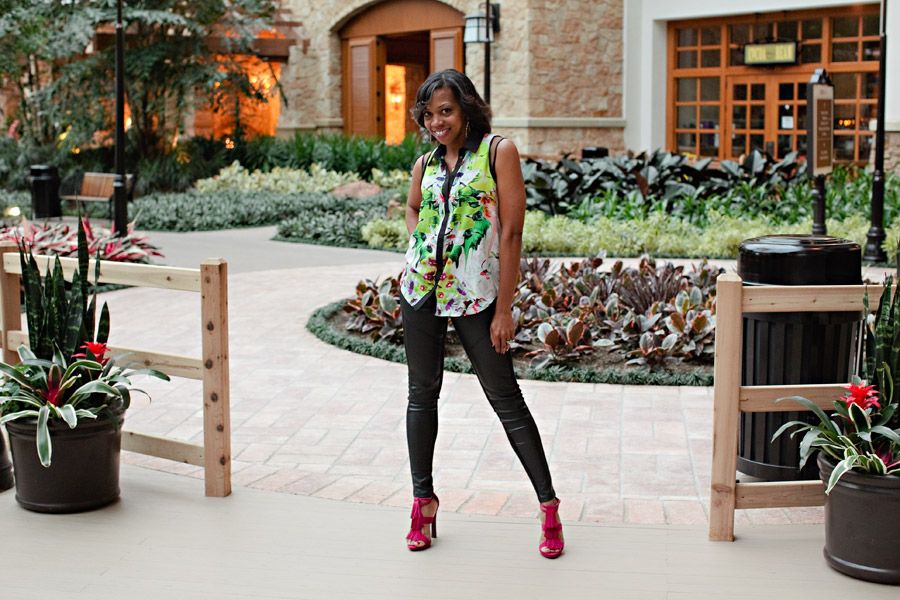 I knew Friday was going to be a busy day and like always I wanted to be comfortable and cute. But I also wanted to stand out somewhat in this sea of seasoned bloggers.
I packed my trusty leather leggings, my favorite fuchsia flats and my fabulously floral top.
It was a match made in heaven.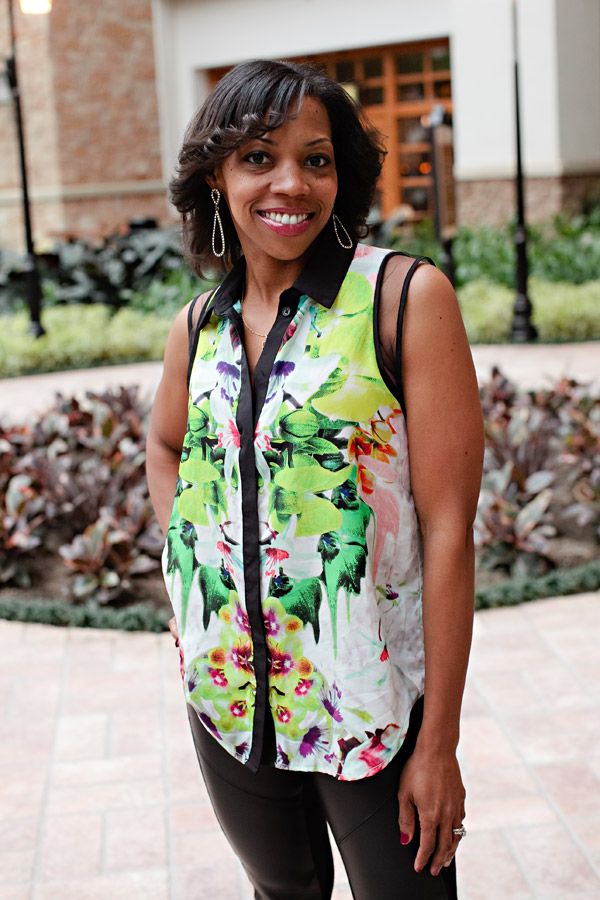 I also packed my fabulous fringe heels for an extra oomph.
I knew I would be doing a lot of walking so I wore my flats for most of the day.
But when my friend JJ said she was taking outfit photos and did I want in I was all heckss yeah!
So I grabbed the Monica's to kick things up a notch.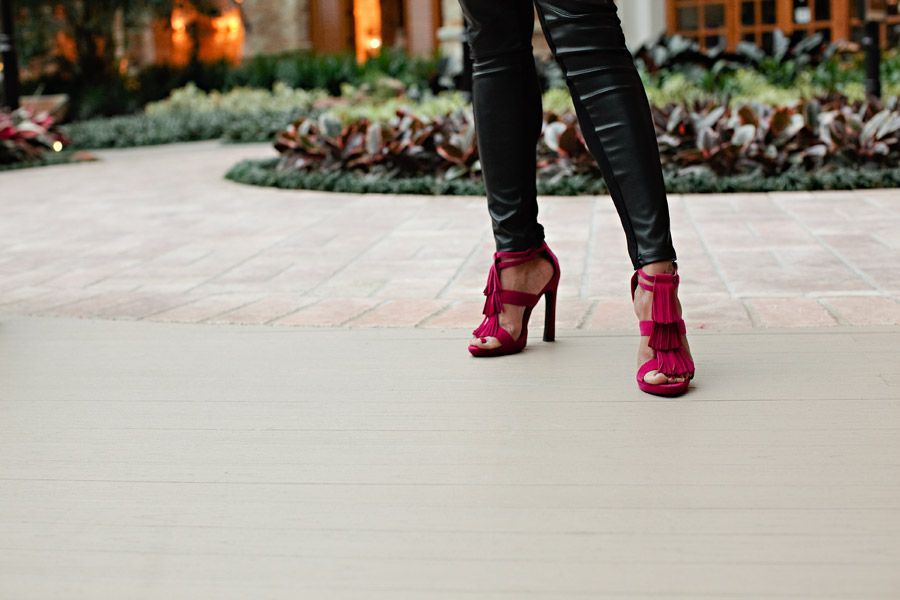 I posted a few photos on IG and it was fun to see one of my fave DIY bloggers
Glitter N' Glue
post " On Fridays We Wear Florals" as I happened to be wearing florals on a Friday.
Who knew it would end up looking so amazing? And with leather leggings to boot!?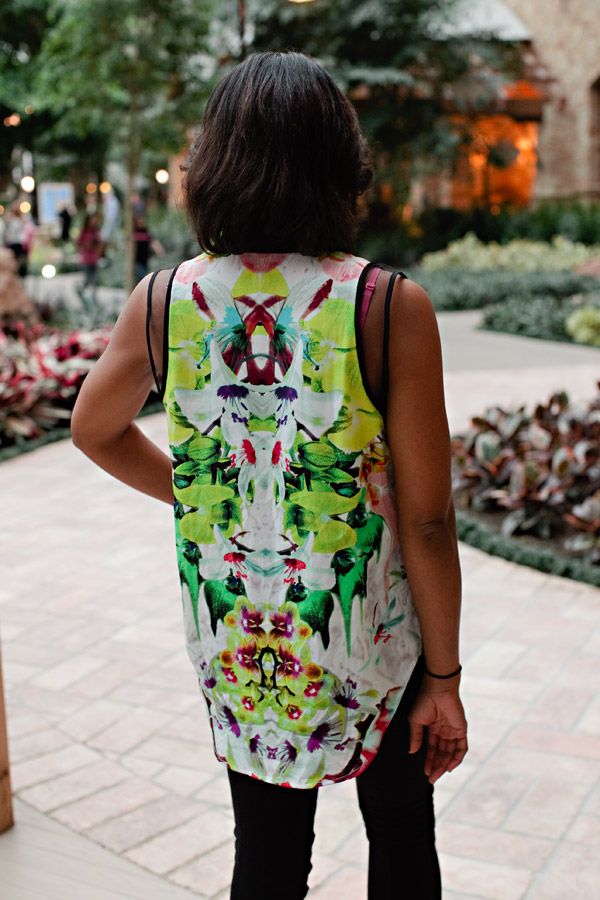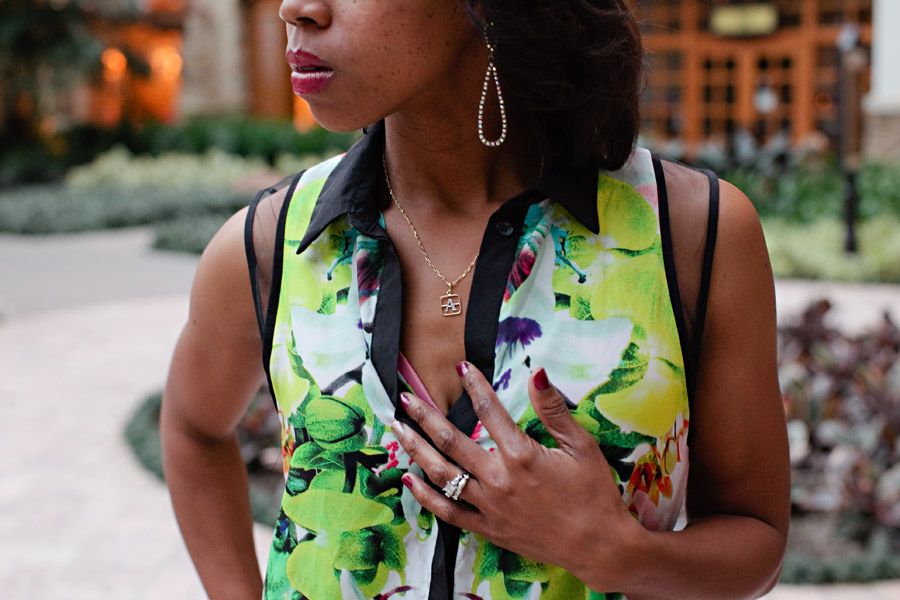 I am loving the leggings more and more. They are super versatile and are not so over the top that it looks awkward. I felt right at home in them and not at all self conscious. Score one for my team!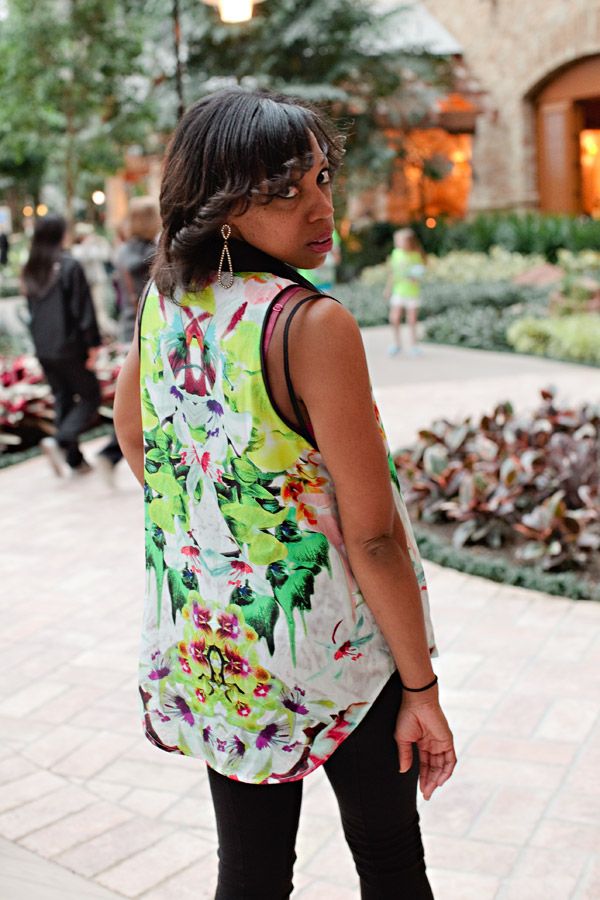 What style risks have you been taking?