Daily Style: Printed Pants Edition
I love seeing photos of all different types of women in their printed pants from floral to bold graphics, camo and polka-dots this was not really a trend I thought I would try.
Enter my friend
Heather
. She always has on the cutest pants.
Always
. From prints to colors she is not shy about her style. She's not a "fashion blogger" but she is definitely a
stylish mama
and I think she's just the right amount of casual and put together. In fact Heather has actually inspired quite a few of my sartorial choices (lavender cords...hello) so when I saw these pants at Target I knew I had to get them. They seemed like something she would wear. And since they were also on sale for $10 or so it seemed like a decent purchase. Somewhat trendy but not too spendy. Right up my alley.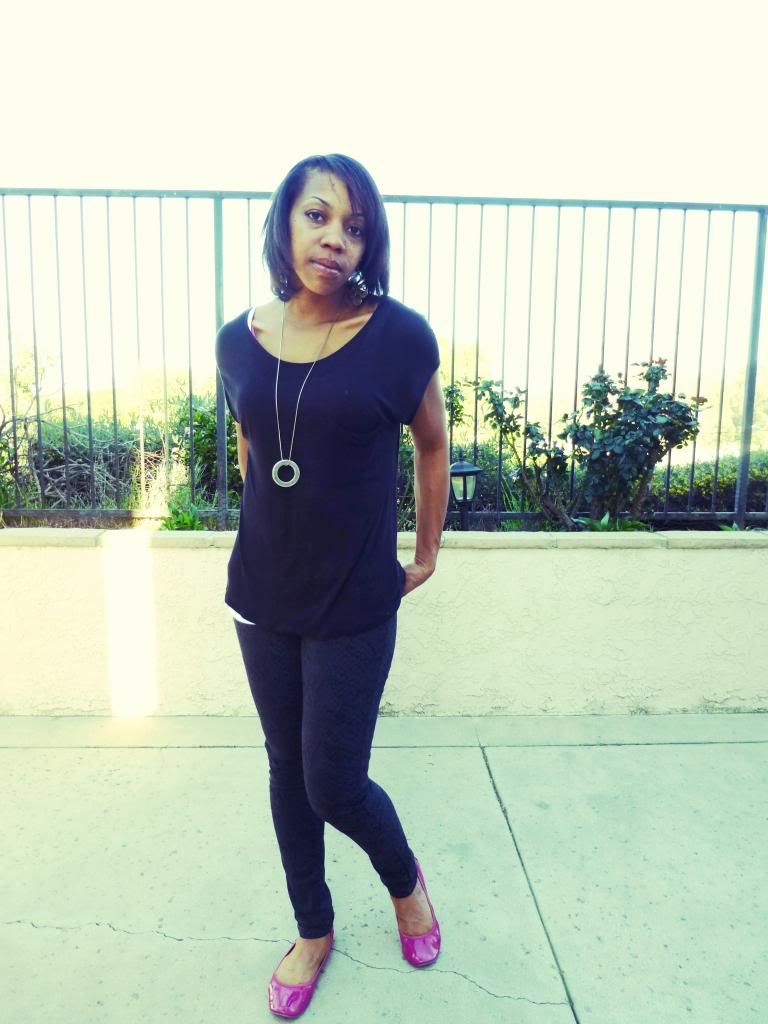 I wore these over to my girlfriends for a 'food prep' date (hence the black patterned pants) and they were perfect. The weight is a nice light cotton and I love the fit and that they are a little stretchy (important when playing with little people) and that they are 'on trend' but not so much so that I may regret buying them later.
Again - before heading to the check out I made sure I could come up with at least 3 outfits for them and already have! I'm also loving that you'd have no idea they were snakeskin print from far away! Three cheers for awesome versatile pants! I can't wait to rock these with my Kelsi Dagger's and my chambray shirt!
What do you think? Would you try a printed pant?
Getting some style inspiration with
Amber
and
Lindsey
....