What I Wore: Copy Cat Challenge...Stripes!!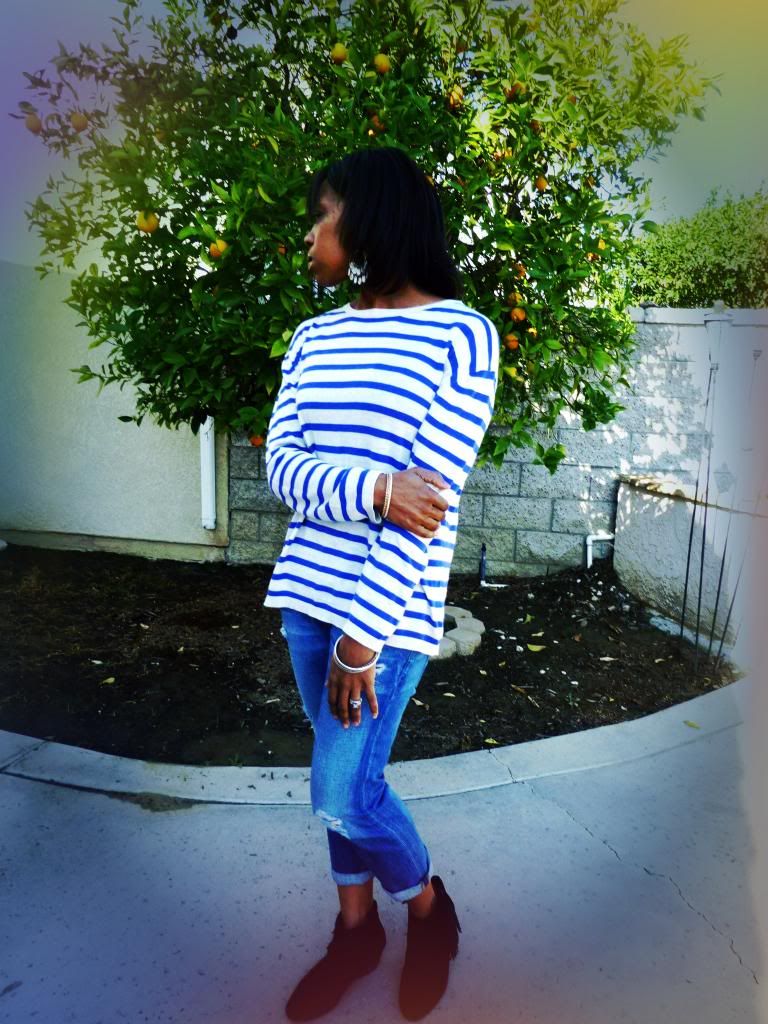 I've always liked stripes. Like plaid there is just something about them that makes me happy.
Maybe it's all the different variations/sized they come in. Maybe it's the uniformity. Maybe it's the simplicity. Who knows. I just like them. Always have.
As I continue my closet assessment I am taking inventory on what items I own and what I don't and it appears I have a few striped tops in my possession so when I found out from
Ma Nouvelle Mode
that this week's challenge was stripes I thought:
I can so do this
.
I've been dying to wear this sweater again anyway and this was the perfect time!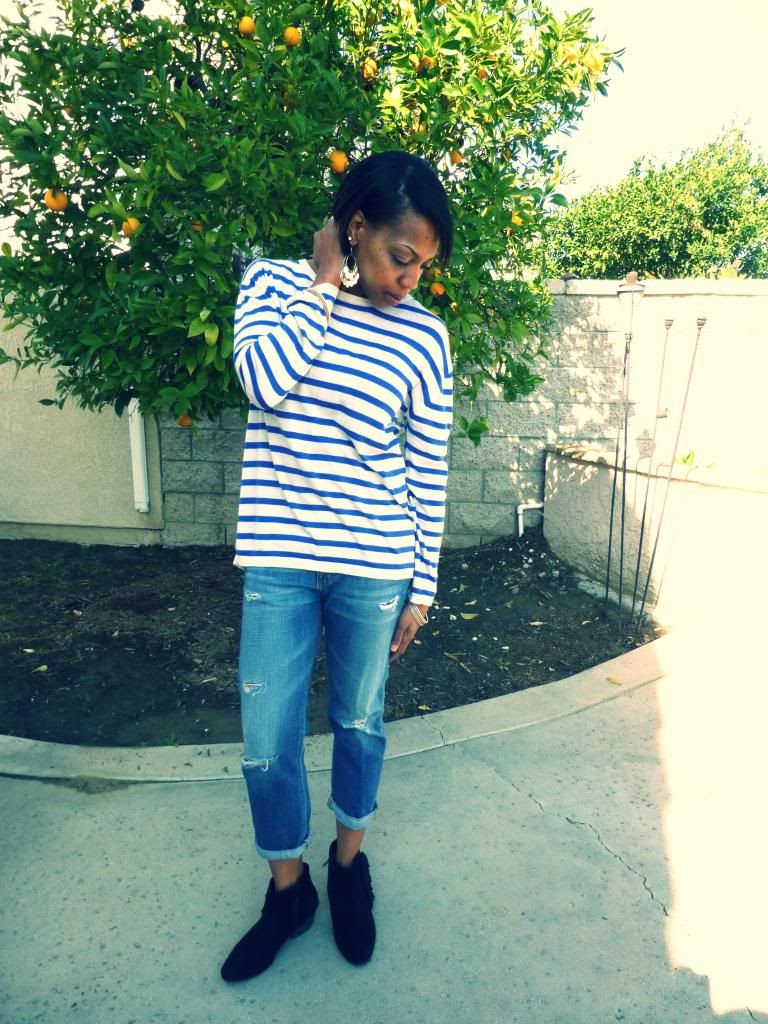 I originally bought this sweater to simply add to my sweater collection and to switch things up with a pattern of some kind. Upon trying it on I realized the many different styling options I had an was jazzed to find it fit perfectly!
Due to the somewhat lightweight material I can see myself wearing it with shorts in the spring and on cool summer evenings over a dress or after the beach.
We had errands to run but the weather so sunshiny that it practically begged me to have my ankles out! I even had a small arm party (which I never do) and none of them were lost or broken!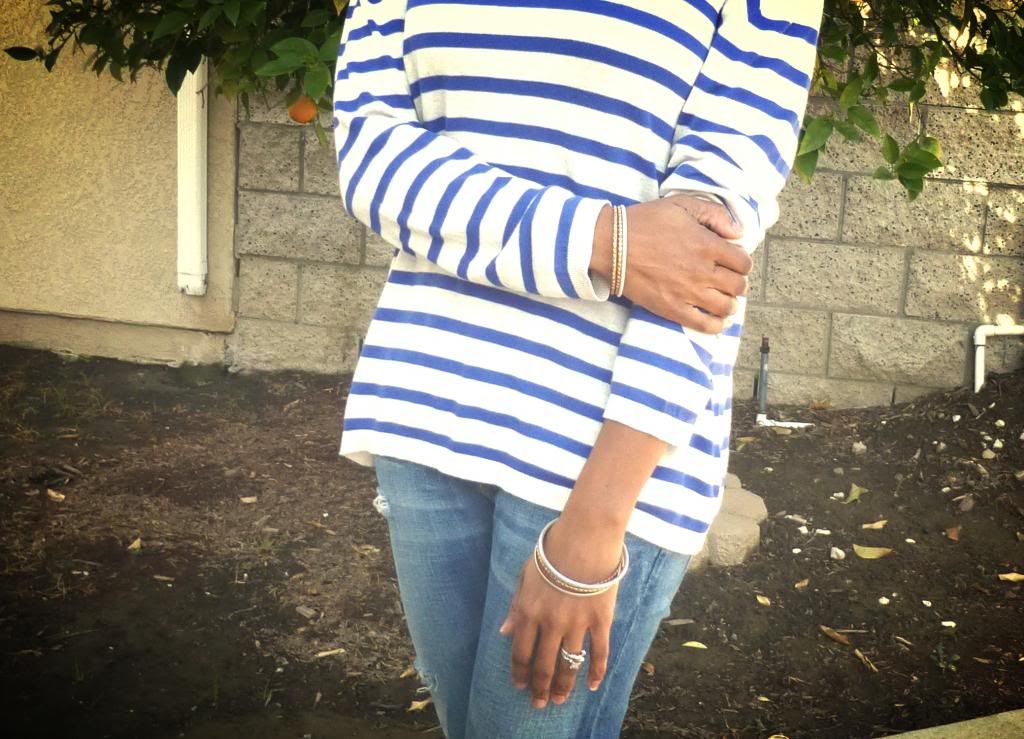 Did I mention how I scored these Kelsi Dagger booties on a whim?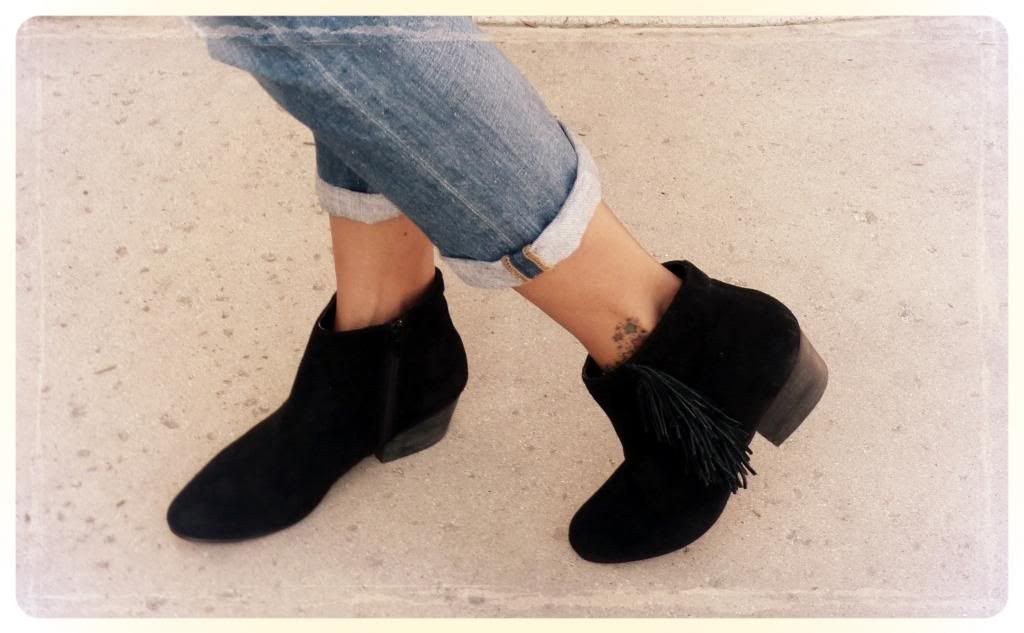 I was in The Rack making a return and found nothing that had to end up in my closet so I headed to the shoes to see if they had something for the kids. Nothing in either of their sizes so I thought 'well I'll just look and see if they have any black ankle boots in my size'. Walked up to the rack and they were the second shoe I grabbed and the only pair in my size. It was meant to be!
the details:
boyfriend jeans:
AG Crop Ex Boyfriend
sweater:
H&M
boots:
Kelsi Dagger "Triology"
How do you wear your stripes?