Trend I Tried: Leather Leggings
So I've gone on and on about wanting a pair of leather leggings but being afraid to take the plunge. I've posed the question on
Facebook
,
Twitter
about whether or not a real (like carpooling real) mama could pull them off in everyday life and especially
here
after seeing so many cute bloggers wear them. After querying a dear friend, fellow mama and pretty much my icon for accessible everyday style, I headed to
CottonOn
to try on a pair. The
Zara
pair wasn't
crazy
expensive but I wasn't willing to invest too much into a trend I wasn't sure I'd love but I
had
to try it out. I couldn't get those images/outfit ideas out of my head!
I've made collages about the different ways to style them and I think I am going to challenge myself for the next month to style them at least three ways to 1) ensure they were worth buying, 2) prove they really are as versatile as I've claimed they could be, 3) see if I am cooler than I think.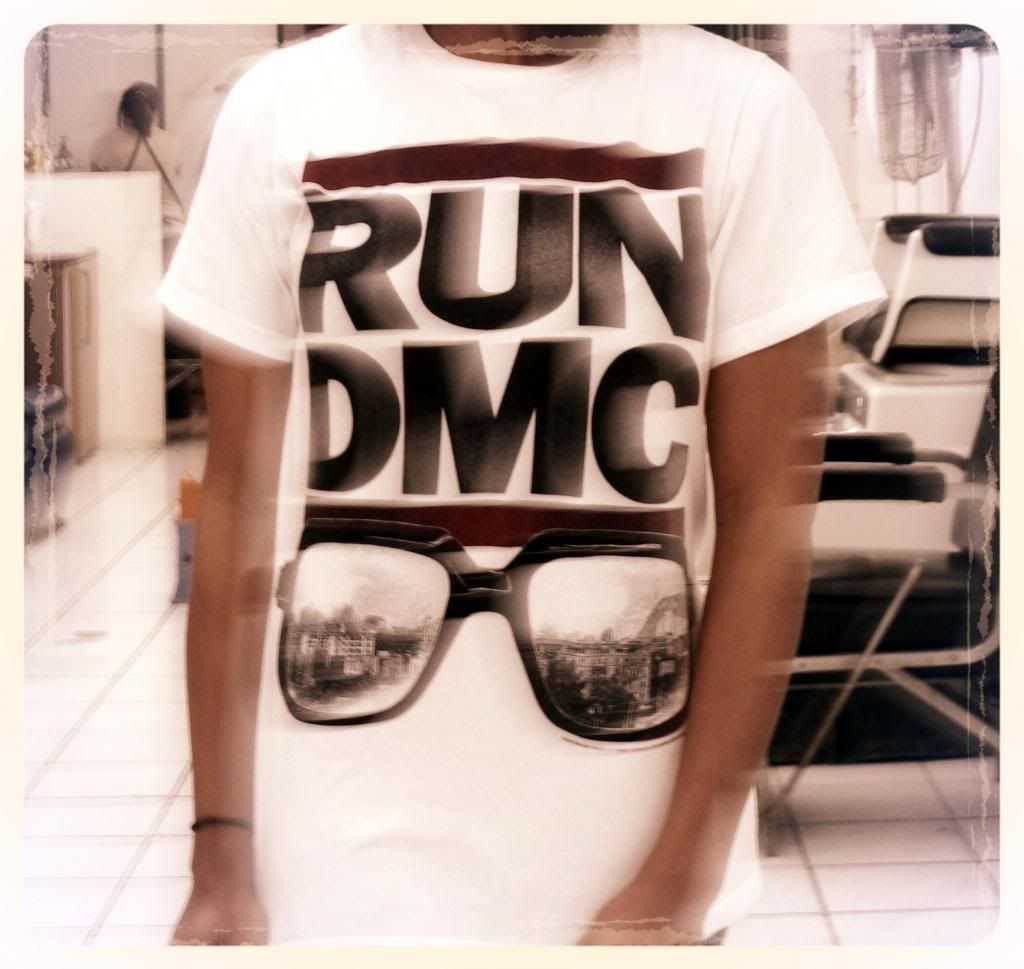 The girl and I had hair appointments Saturday afternoon so I wanted to be comfortable but I also wanted to be cute once it was all said and done so I decided to pair my new pants with a fun tee from the men's section and take the whole get up out for a spin.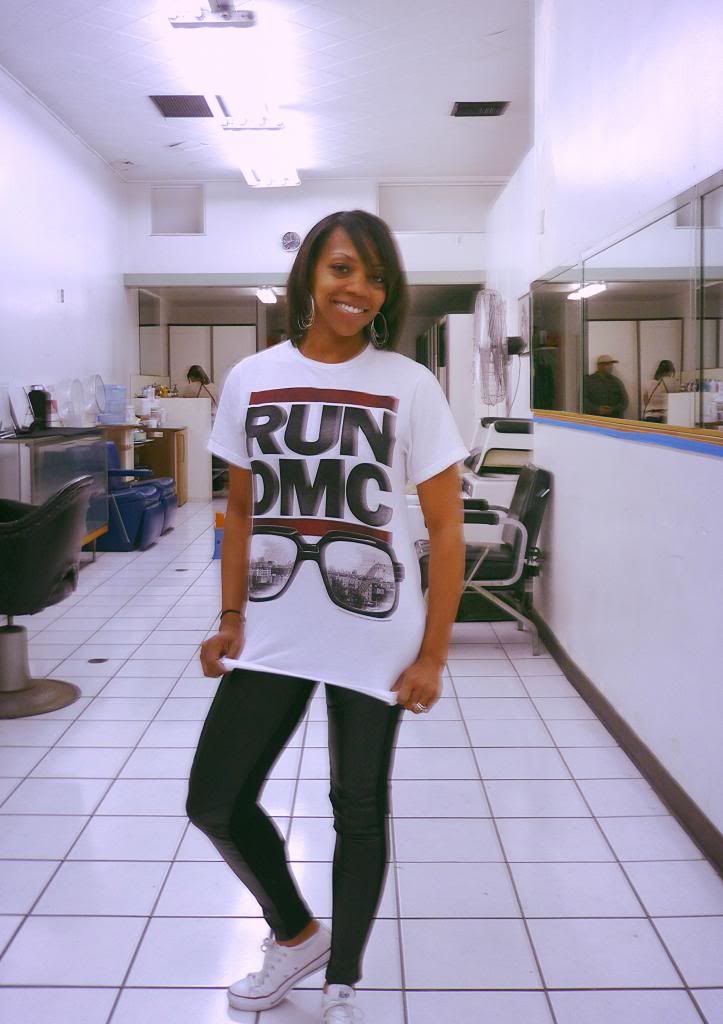 Tee -
Target Men's section
,Pants-
Faux Leather leggings (similar)
, Kicks -
Chuck Taylors
,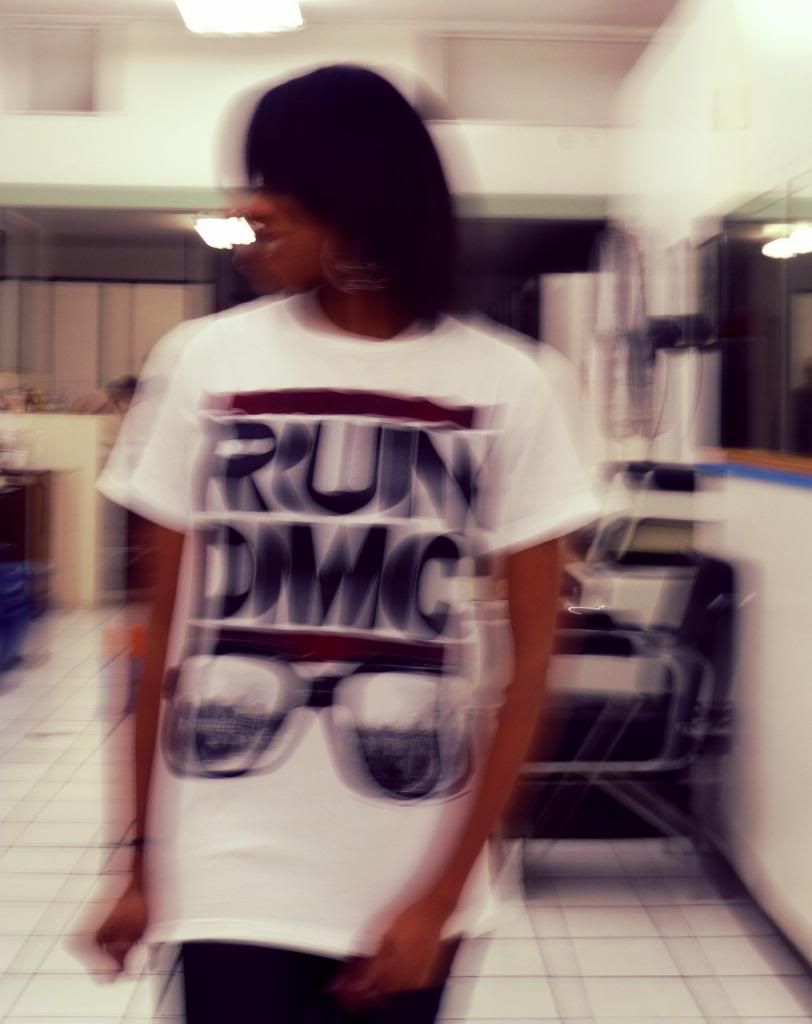 this is my favorite shot Sweet Pea got - it just looks cool
As you can see they pretty much rock like regular leggings! They were super stretchy and comfortable (great for when you're stuck in a chair getting beautified). You can definitely tell there is a sheen to them but no one stopped and stared or anything. So I feel pretty safe taking them out again.
I actually can't wait until date night and I can pair them with some heels. And I have plenty of other ideas on how to style them other ways. I'm kind of excited and a little bit irritated I waited so long!
**Side Note: I am totally going to have to cut the neck on this t-shirt. It just looks too 'perfect' the way it is.***
What do you think so far? Would you try this trend after seeing it in 'real life' ?
Linking up with