Daily Style: A Pop of Pink
I got to have lunch with a dear friend today and I was pleased as punch to be meeting her.
I haven't seen her in awhile and y'all know I get excited about the idea of time with other adults.
Since the little man was in tow we planned on going someplace casual and I've been jonesing to rock my chucks and what better way to pair them than with hot pink skinnies?
I mean....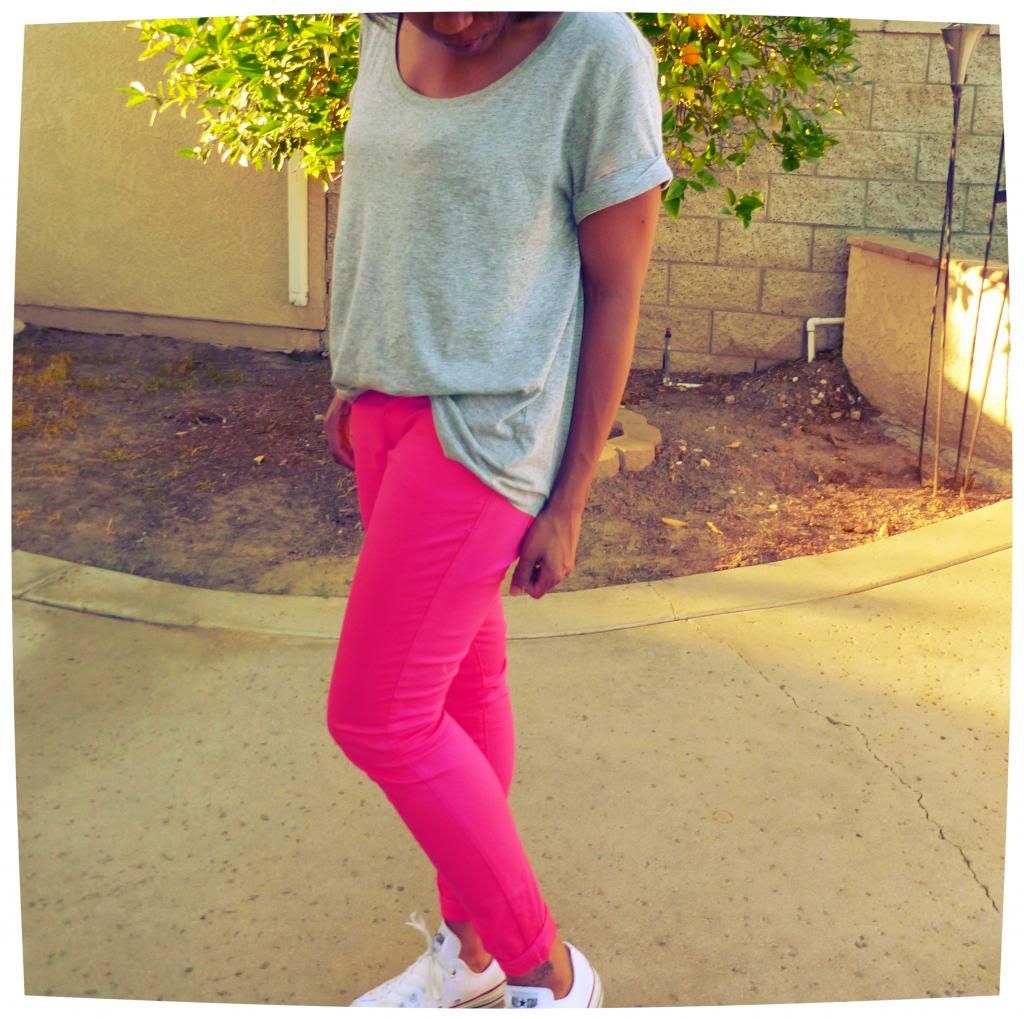 I found this cute tee while on 'quick cruise through H&M' the other day and was drawn to the simplicity. I love grey. It's one of my favorite neutrals.
The fact that this tee also has tiny neon dots to add that extra punch only made me want it further and the loose fit is divine.
I know there are many bottoms I could pair this tee with but I wanted my outfit to reflect my mood and the fact that the weather was BEAUTIFUL. And hello? It's February! The month of love! I figured hot pink was a great way to start off a Monday! Nothing like bright colors to get the week started off right! Am I right?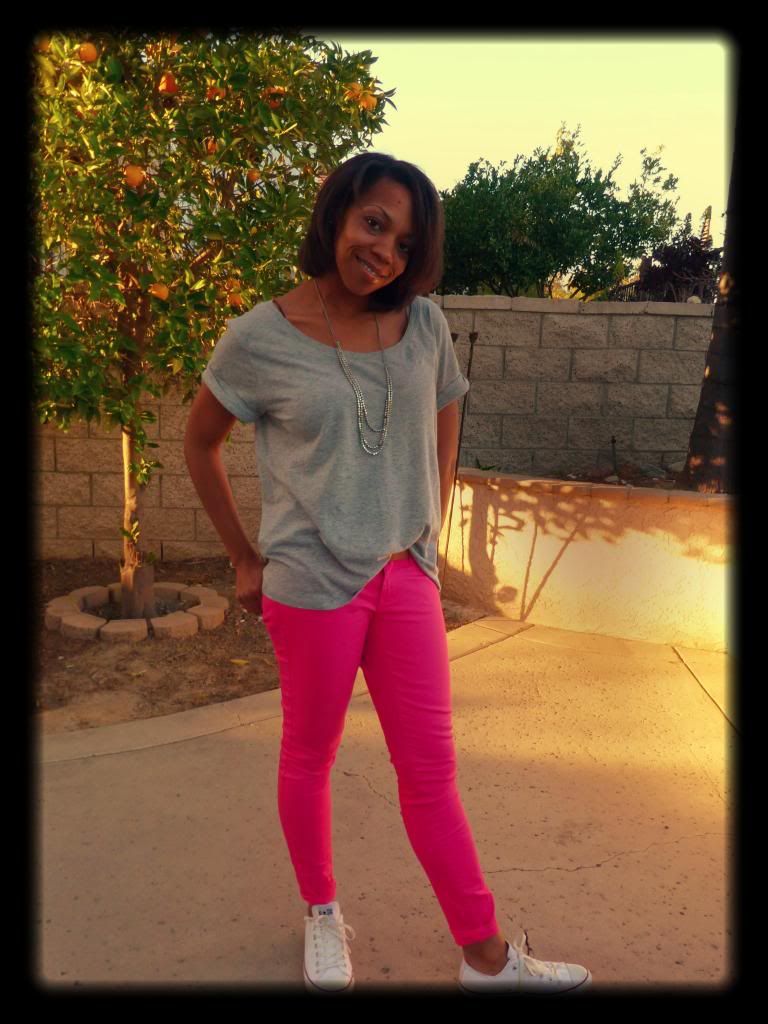 the details-
Pants:
Old Navy Rockstar Skinny Jeans
Tee:
H&M
Shoes:
Chuck Taylor All-Stars
Linking up with
Niki
,
Natalia
and
Kelley
for
Copy Cat Closet