Outfit Post: Sweatshirt Chic
For Christmas all I asked for
(from my Dad)
was a gift card to Nordstrom or someplace that I wouldn't be compelled to buy things for the house or the kids. Ya know, just for
me
.
(insert selfish mommy comments here)
It's a rarity to be able to shop by myself these days, let alone not think about prices, or buying things for the kids/house so you can imagine my excitement when I opened my gift and two shiny Nordy's cards were staring out at me.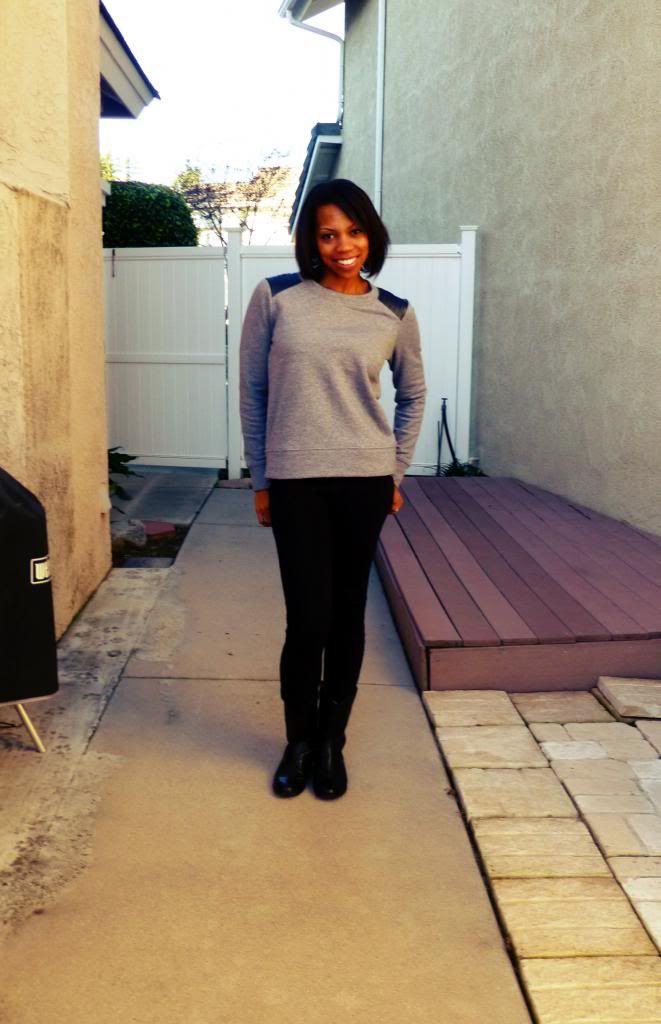 It helped that a few weeks prior I had run into Nordy's to return some pants, completed my transaction and was walking toward the elevator when I'm sure I let out an audible gasp.
There was this wicked looking sweatshirt in all it's leathery and shimmery glory.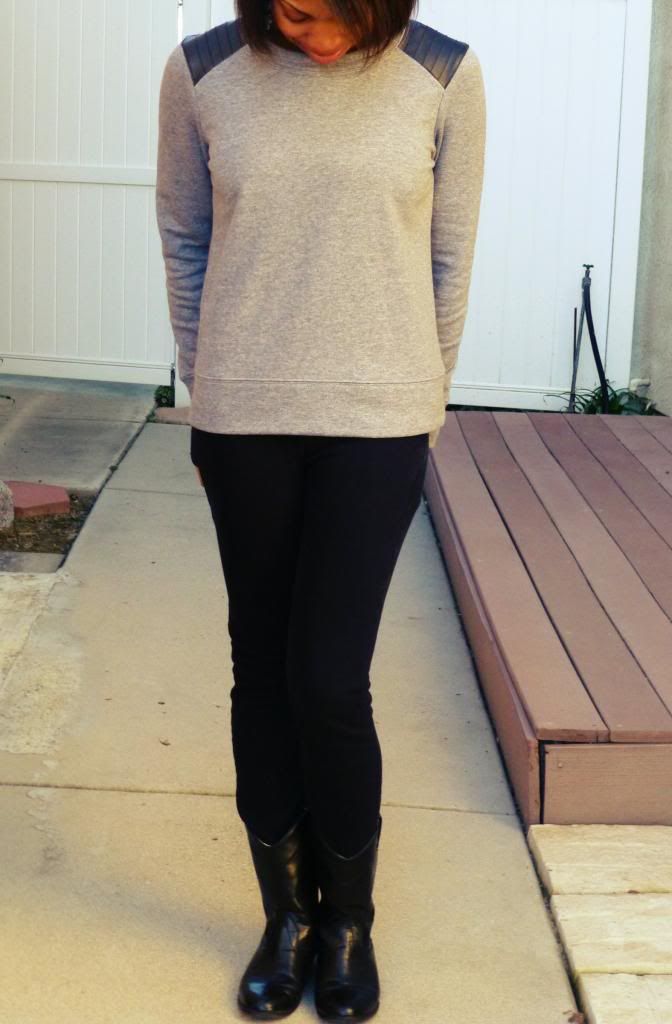 I knew then that I must make it mine and it was all I could think about when I saw those gift cards! Immediately I jumped online to make sure they had it in stock in my local store and was thrilled to find the second to last one in my size!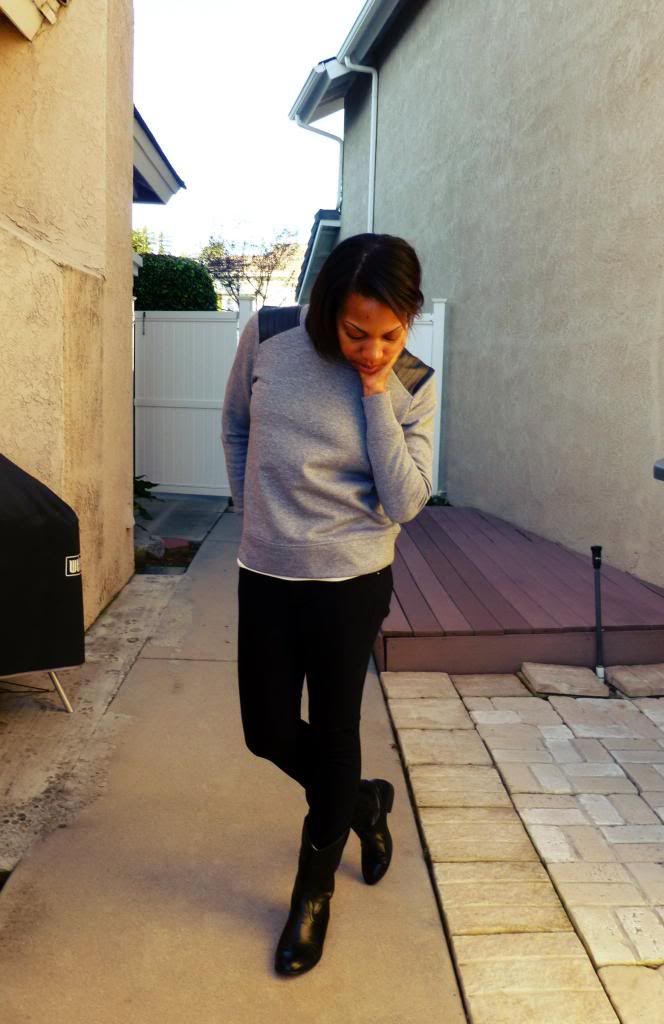 The metallic sheen woven throughout add that touch of sparkle I'm always looking for while the faux leather shoulder panels and zipper detailing give me a much needed edge for a Tuesday morning.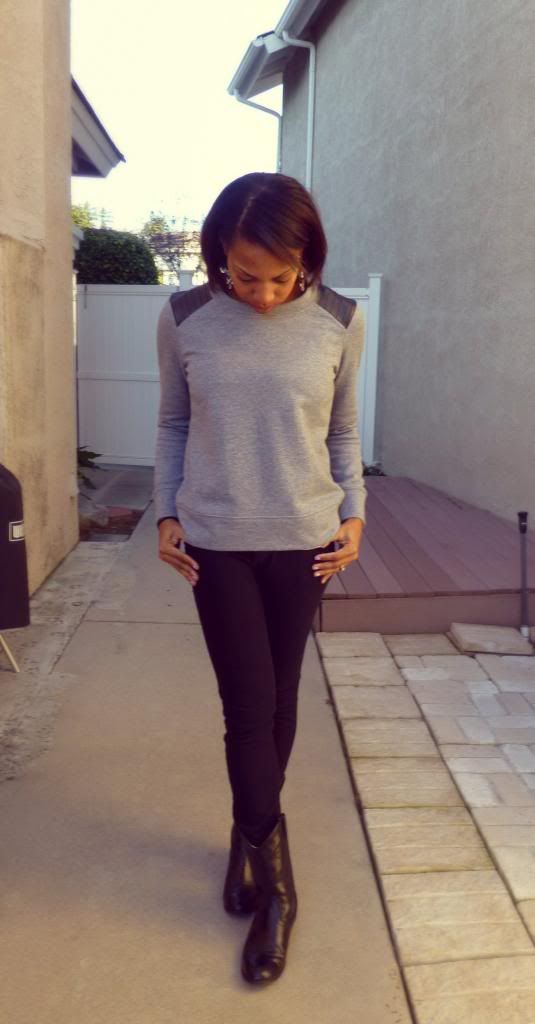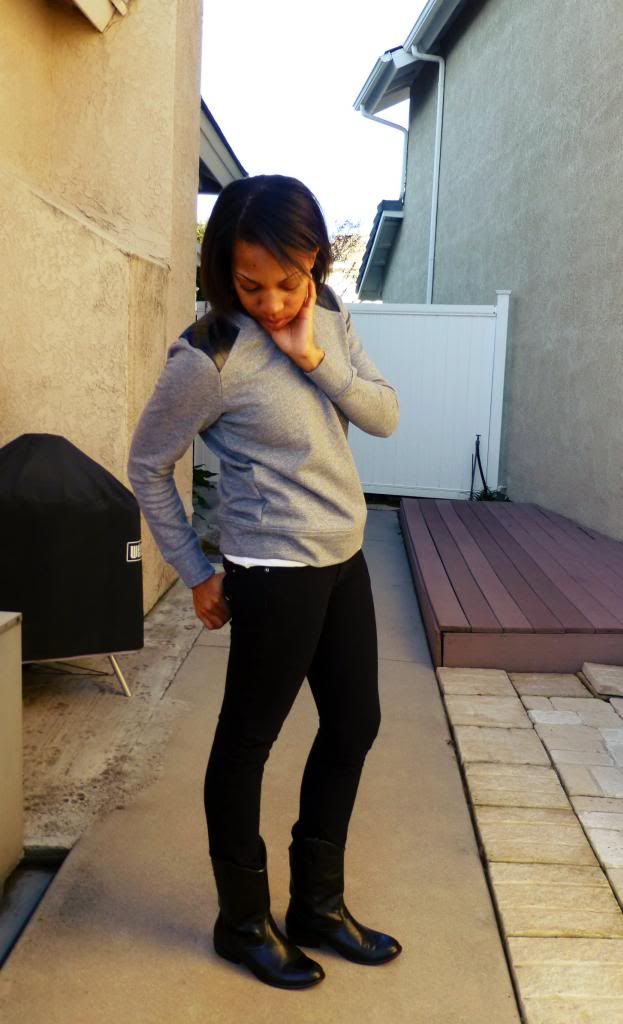 I like that both of those elements combine to make what would be a "simple grey sweatshirt" as chic as it is comfortable. And y'all know I am
all
about that.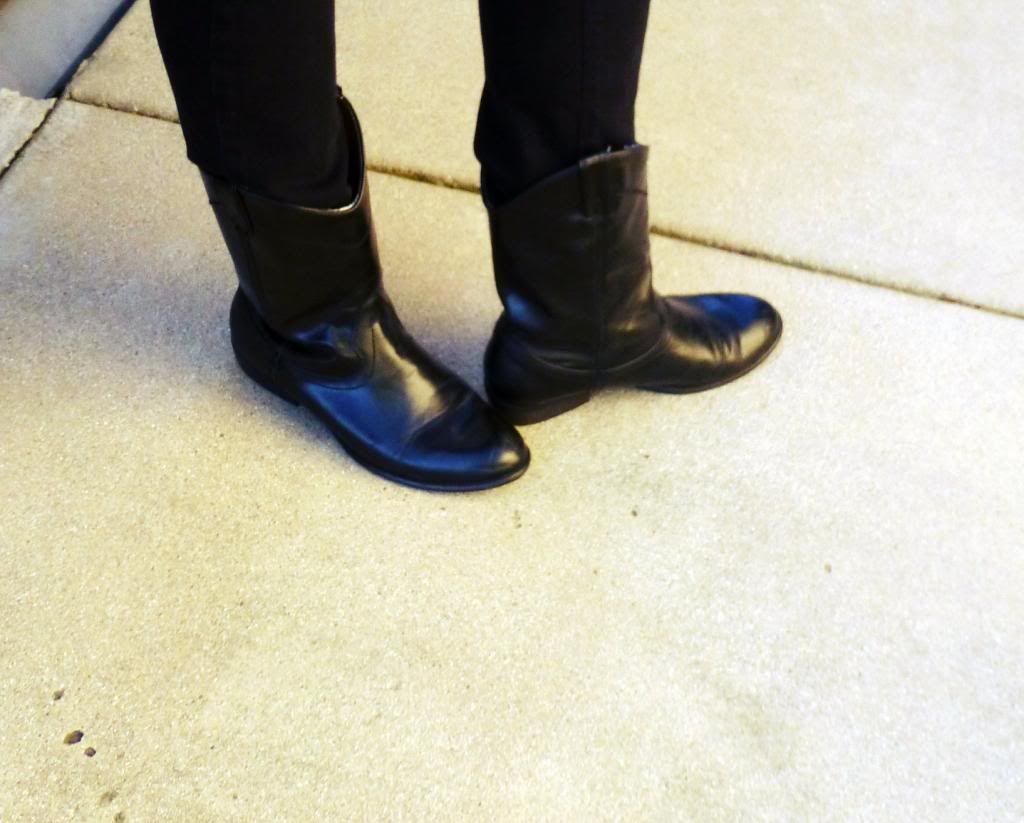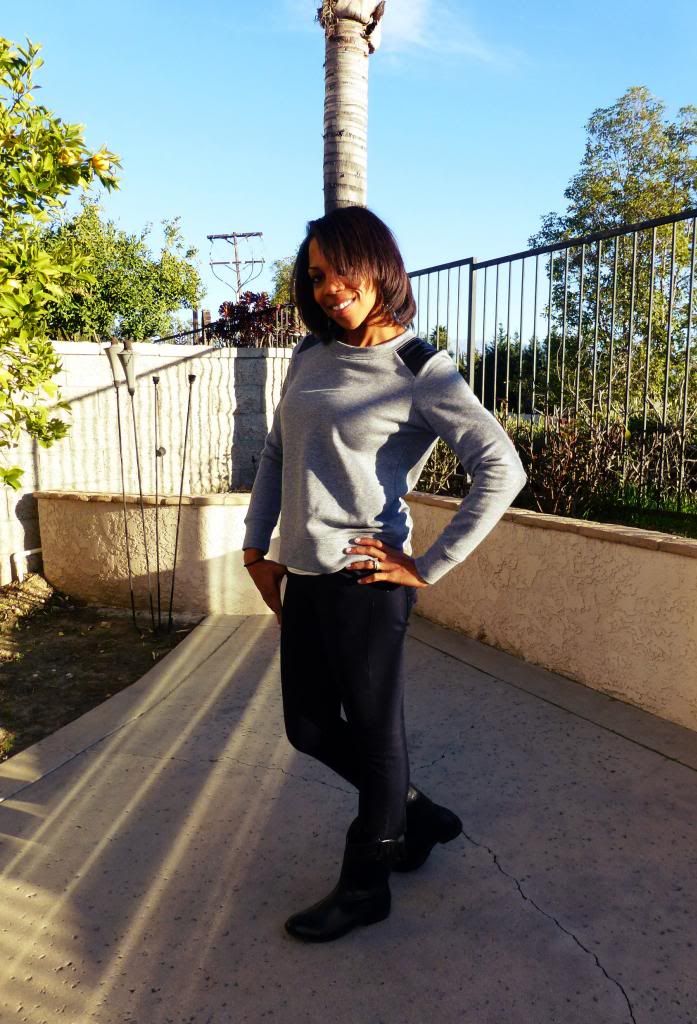 Sweatshirt:
Trouve
via Nordstrom
Skinny Jeans: James Cured by Seun - old (

similar

)
Boots: Steve Madden via T.J. Maxx
Did y'all get any exciting gifts for Christmas?
**********
Hey- thanks to all your support I'm still in the running for the Top 25 Fashion & Beauty Moms on Circle of Moms!
Please take a minute and vote?
You can vote once a day each day until January 23rd!
Click on the badge and it will take you directly to the voting page!
**********