New Year's Style: A little glitz & some Tiny Swag
Aaaannnnd we're back!
Just like that the Holidays have come and gone ushering in a new year!
With a new year usually comes a new evolution of sorts and foresee a lot of evolving happening here at Carpools to Cocktails over the next 11 months! I can't wait to share all the fun things with you!
But picking right up where I left off (and because it's Wednesday) here's a few shots of my New Year's ensemble. I wanted something fun but not 'fussy' as we were going to be spending the evening at a friends home with
all
the kiddos. I needed some kind of glitz but not over the top glam & some definite sparkle. (helloooo it's NYE! You can't
not
sparkle!)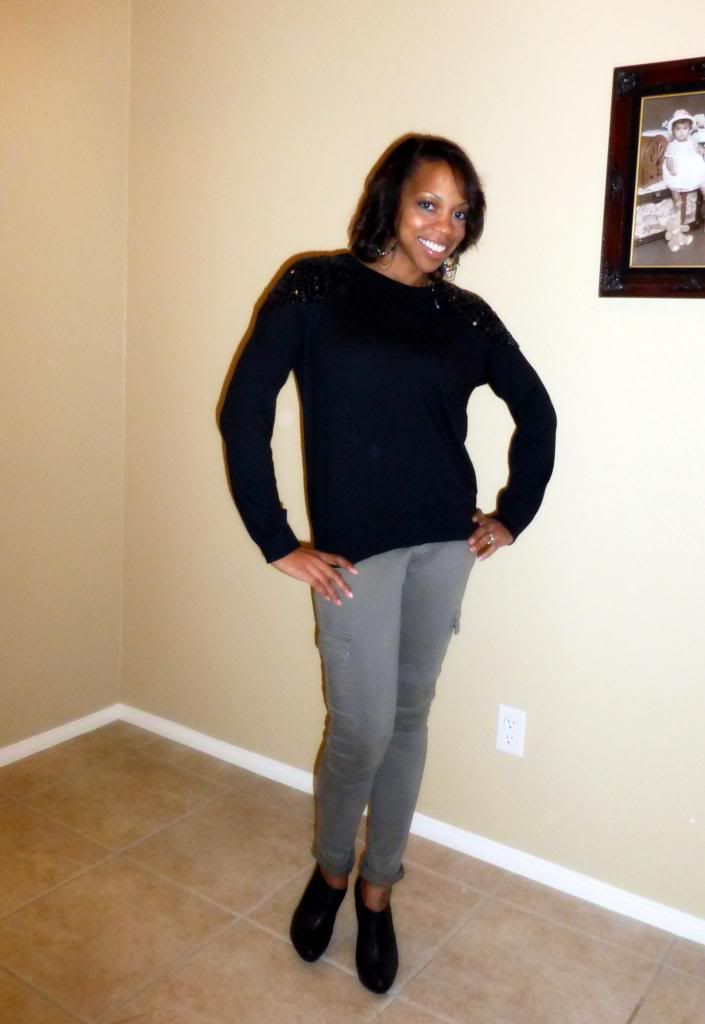 This sweater was the perfect middle of the road piece. Oddly enough, my daughter picked it out on our last trip to Forever 21. I glanced at it and she said "Ohhh, Mommy, it has SEQUINS. Soooo cute." And I was sold. Great selling skills that kid.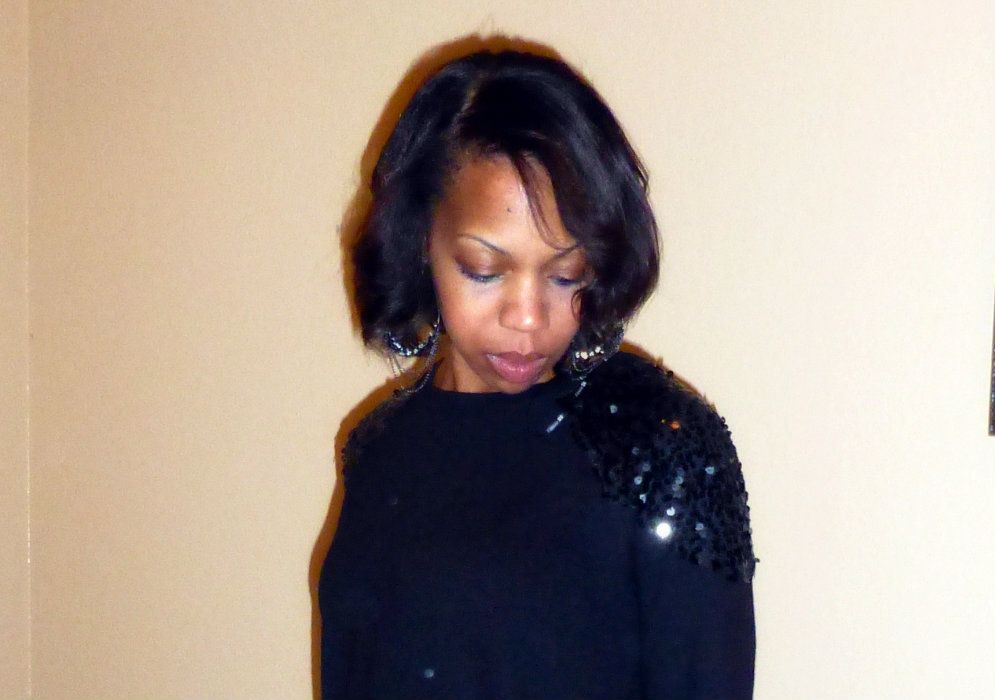 I have been in love with these skinny cargo pants since purchasing them almost two years ago. They are so comfortable and versatile!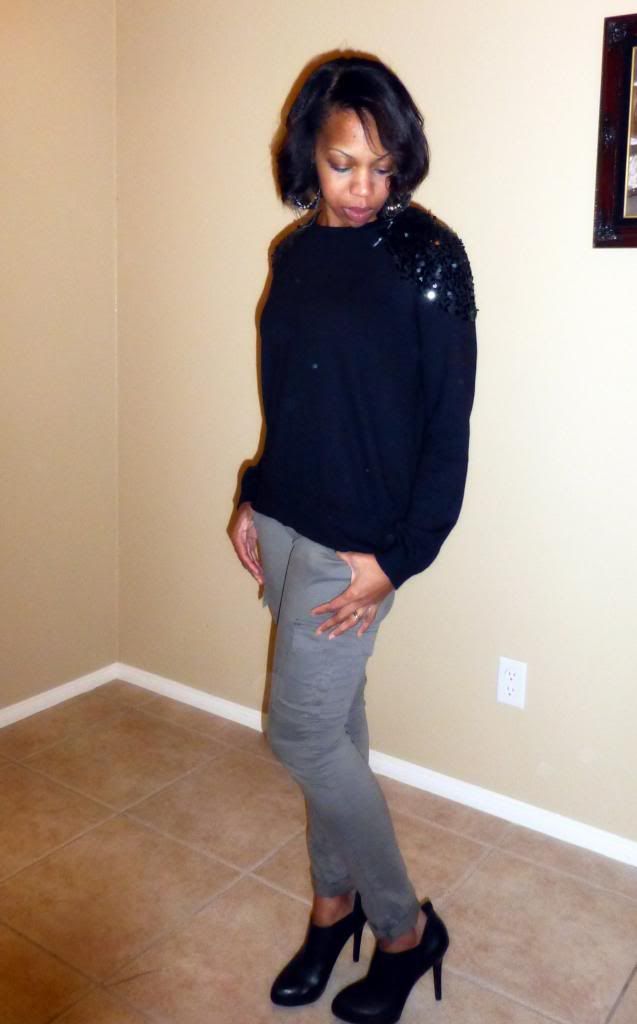 I will definitely be styling these in a myriad of ways as the year goes on!
And my favorite ankle booties definitely needed to make an appearance. I didn't paint my toes and it was
dumb
cold out so peep toe shoes were a no go. These boots were the next best thing. Fun, funky and still enough height (and comfort) so I could wear them for hours and still get down with the kiddos.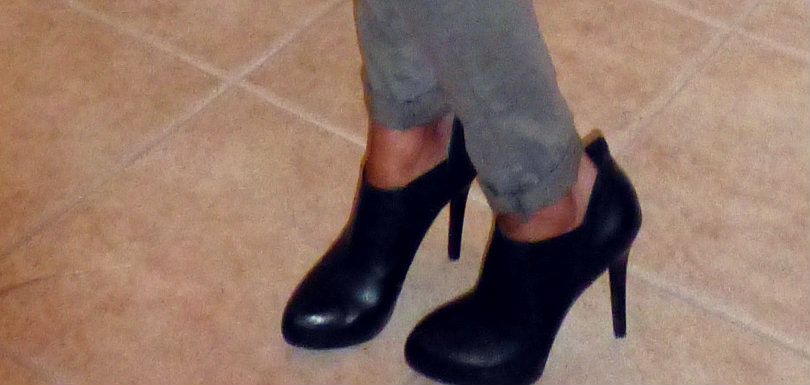 This look is classic Carpools to Cocktails. I can see myself rocking this on a regular Tuesday afternoon pickup and then glamming it up for date night with the Mr.
I can't wait to wear this sweater again!
Sweater:

Forever 21
Pants: Mavi Skinny Cargo pants (

similar

)
Boots: Sole Society (

similar

)
Because she is my daughter Sweet Pea took special care in planning out her own NYE look
(read: I just signed off on the components; she put it all together). SHE wanted to glam it up even though she knew she would running around. Gotta love a girl who commits to her outfit!
Having spent months drooling over a straight body con skirt I finally caved and let her pick out this glitter number.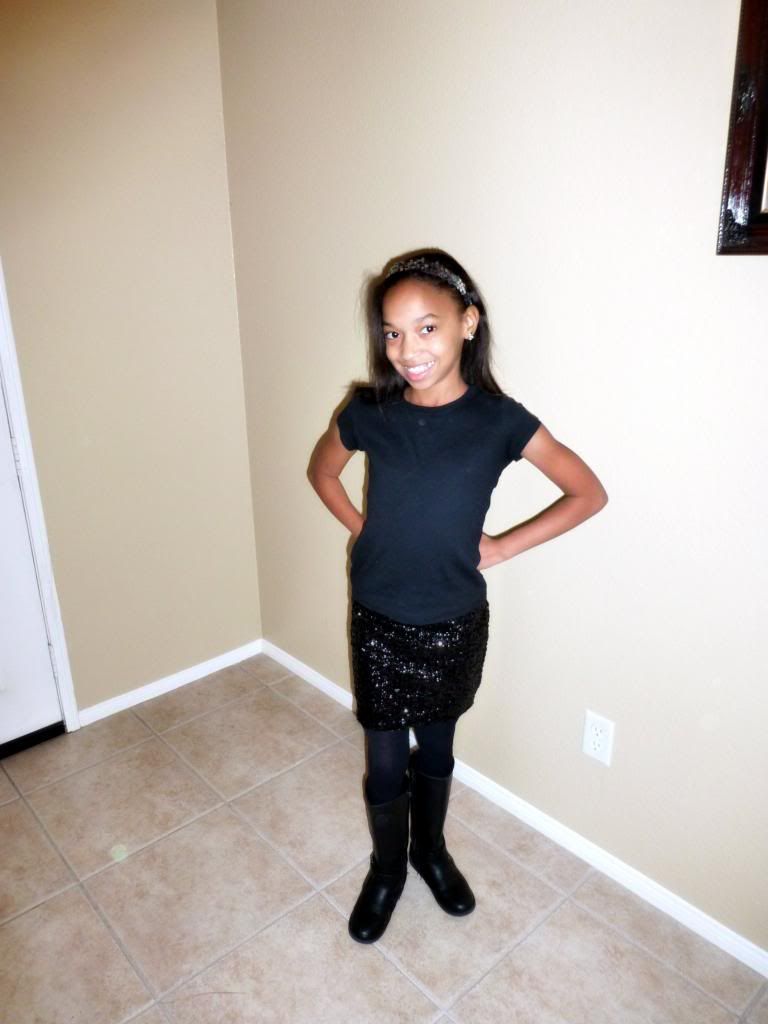 It was too cute not to, I threw some curls in her hair and she added a sparkly headband and fancy earrings.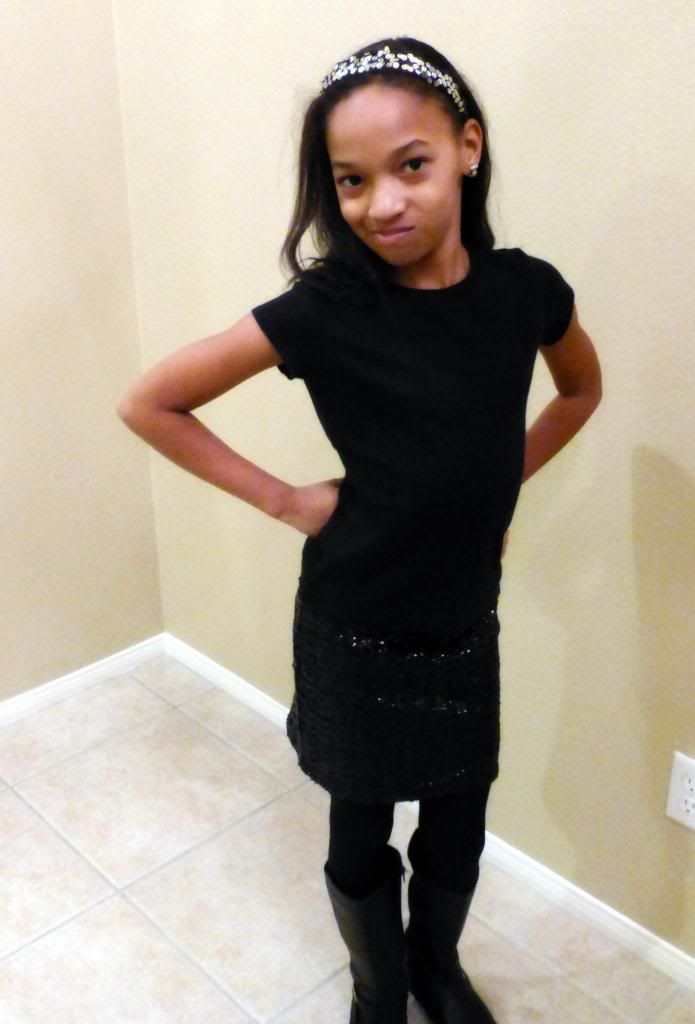 At ten years old. I was
never
this cool.
Skirt:

Forever 21
Tee: Target
Tights: Target
Boots: Nordstrom Rack
What did you all wear for NYE? Were there sequins involved?