Daily Style: My New Favorite Jeans
A few weeks ago I broke down and purchased some new skinny jeans.
The last pair I purchased were circa 2006/2007 from my girlfriends now defunct clothing store.
To say that I was long overdue for a new pair is/was a bit of an understatement. But let's face it, jeans shopping is right up there with bathing suit shopping. A necessary evil that I'd just as soon skip as face head on. After trying on several styles I ended up with a pair from Joe's and I'm pretty pleased with them. They've got just the right amount of stretch and aren't so low waist-ed that if I bend over the whole school yard gets a glimpse of my skivvies. Good deal.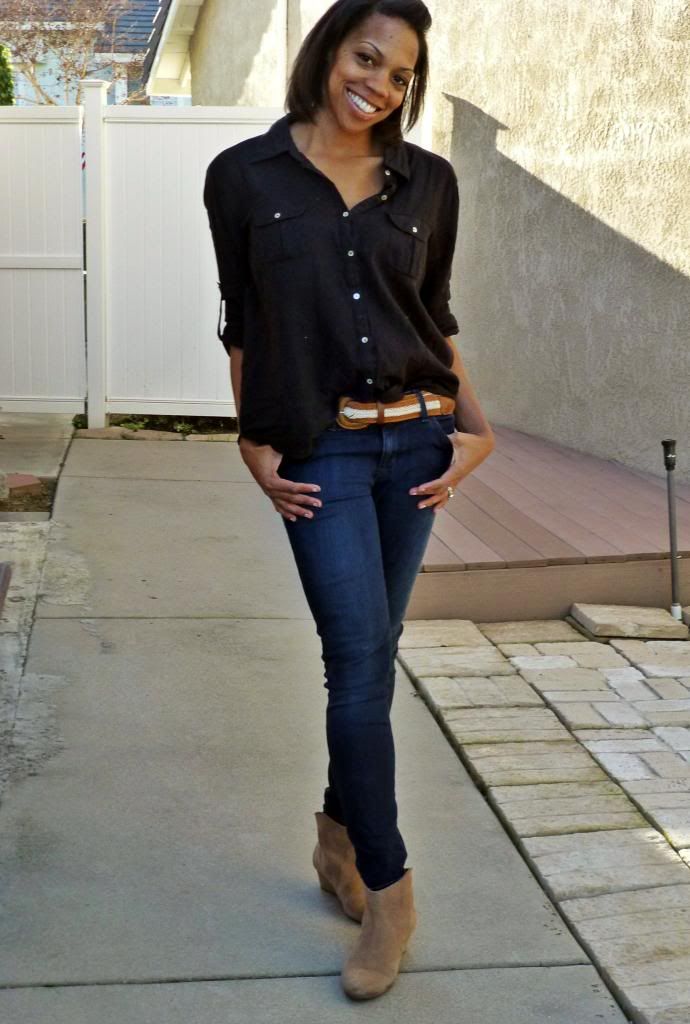 Paired with my favorite gauzy black button up and I felt as though I were channeling a little Gywneth Paltrow. Sort of.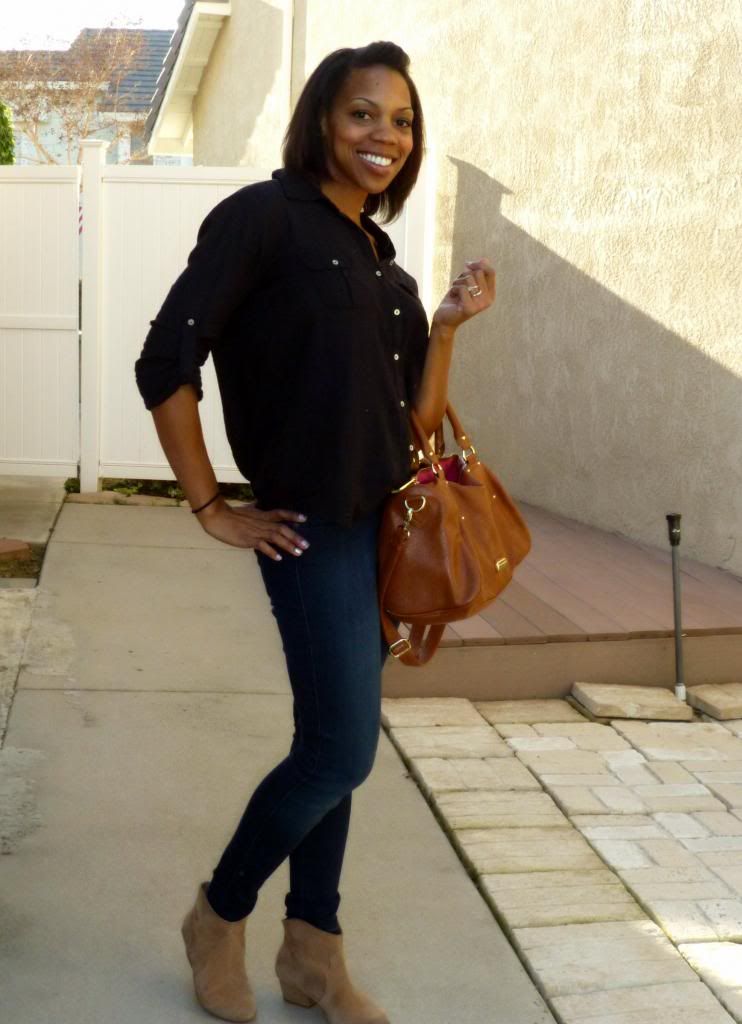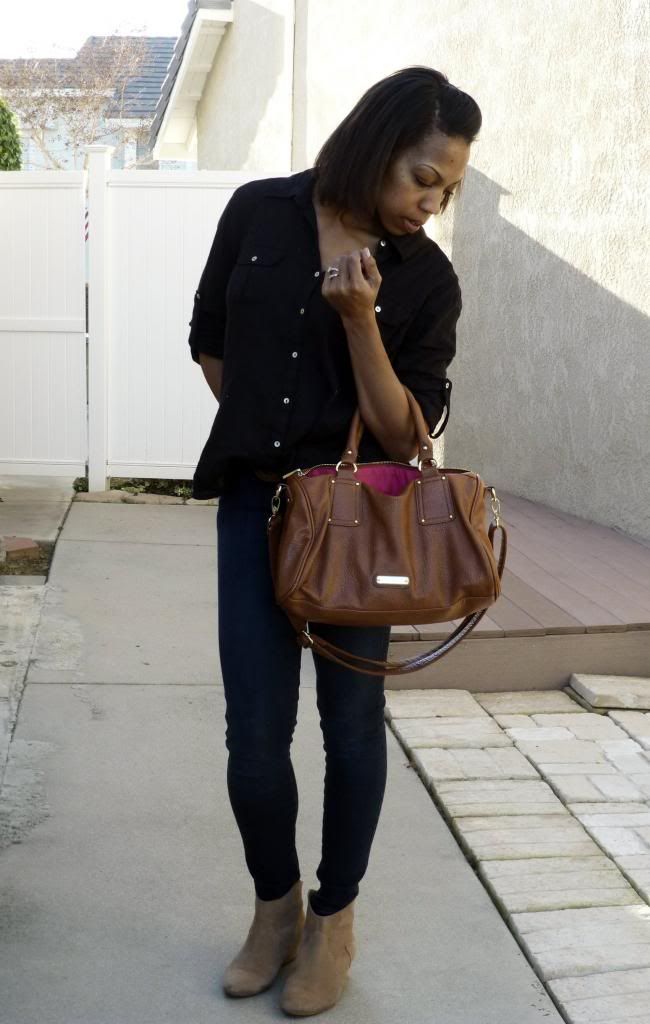 The bag was another Nordstrom Rack find. Gawd I love that place.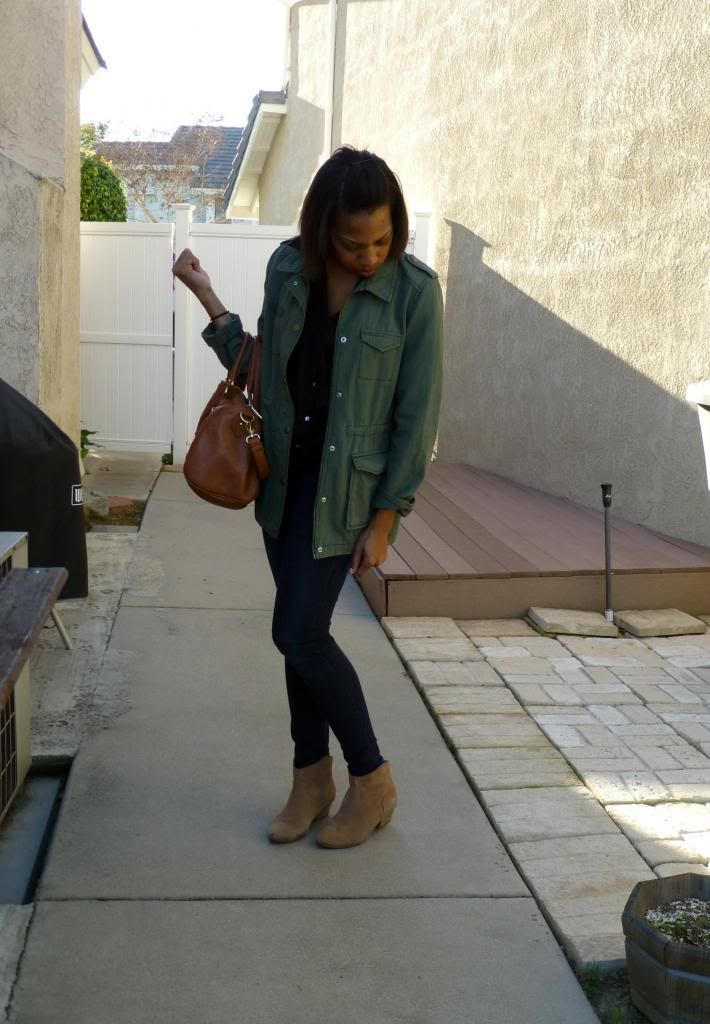 Since the weather was still faltering between actual winter like temps and sunshiney warmth I threw on my long sought after military style jacket to give it a little something extra.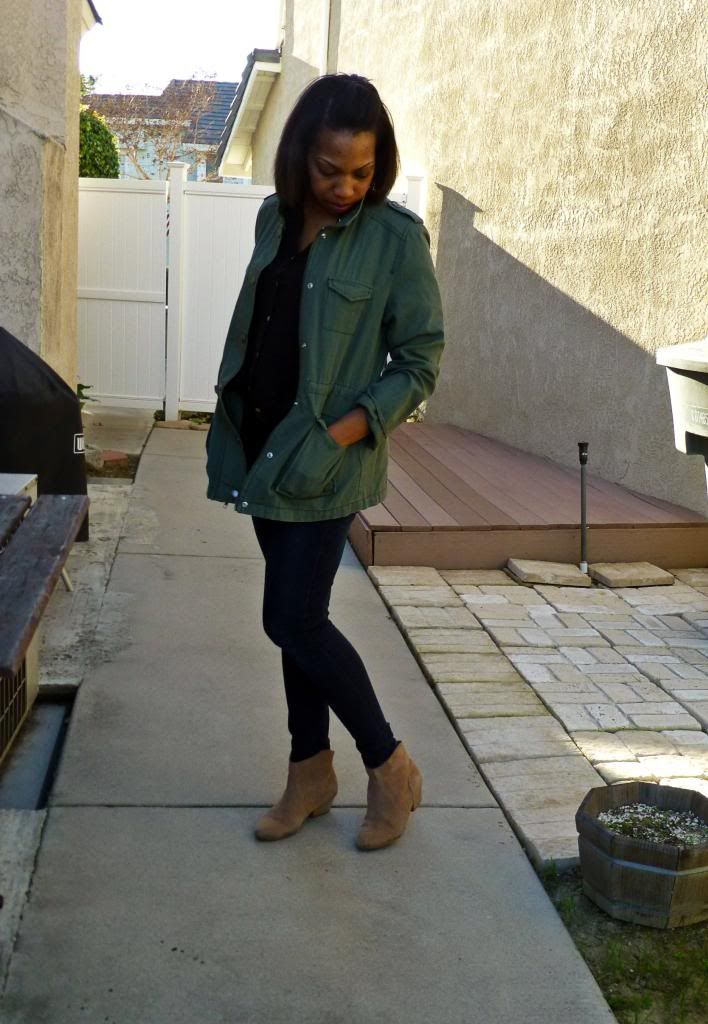 And because I love these jeans so much and they are so comfortable I may or may not have worn them more than twice last week.
Maybe
. I plead the fifth.
Any pieces that you're loving in your closet?
the details:
Top: Forever 21
Jeans: Joe's
Boots: Sole Society (Elsa)
Purse: Steve Madden (Nordstrom Rack)
Just one more day to vote!!