Style Post: Lazy Cute
Whenever I want to be comfortable but still maintain some level of "cute" I throw on leggings and boots with pretty much any kind of top. But being that it's winter(ish) I am so happy to grab a cozy sweater, leggings and boots and go about my day.
This is quite possibly the easiest outfit in the world for me. No belts or buckles or anything to fumble with. Simple, easy and comfortable. And it's great for chasing busy babies around the house. I like that I look
(somewhat)
put together and still have same level of comfort if I was rocking sweats. It's what I like to call
lazy cute
. Too tired to pull together a snazzy look but still cute enough I could grab lunch with the Mr. or my girlfriends and not embarrass myself or them.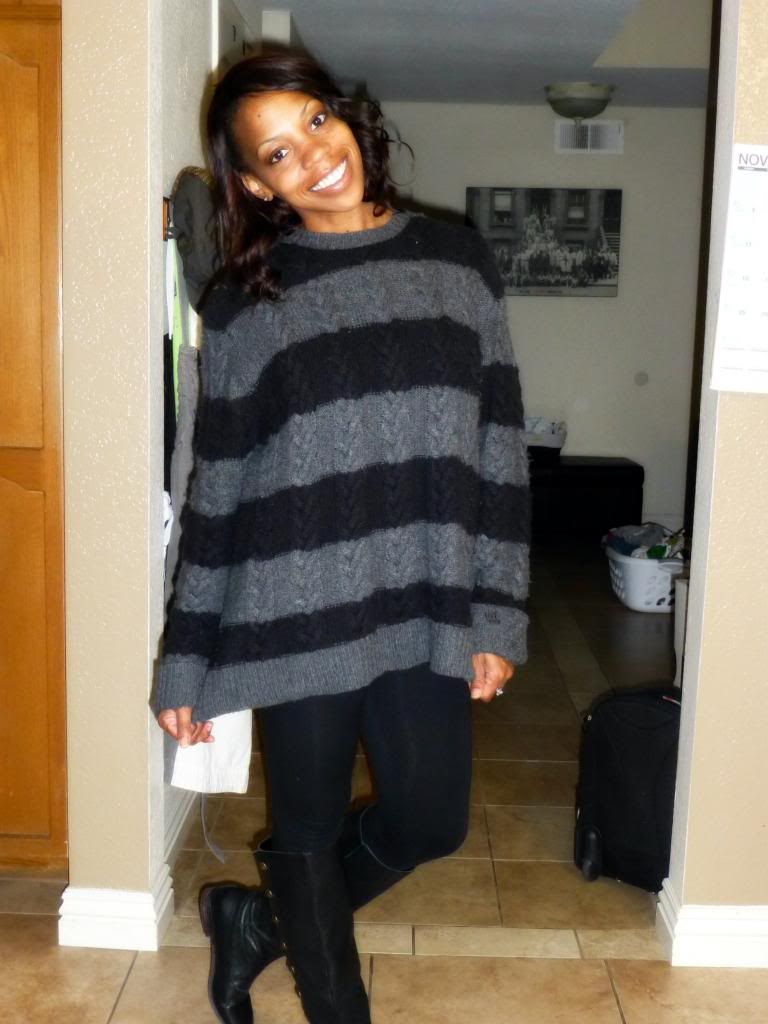 Originally, when I scored this sweater a few years ago for the Mr. I immediately fell in love with it's chunky knit and relaxed fit. I knew it would be a perfect piece for us to "share". After
sharing
borrowing the sweater one too many times he finally gave it to me and I couldn't be happier. It's like it was meant for me!
*clearly the laundry basket in the background speaks volumes as to my 'stylish' life. Ha!
This is why I started to take photos in the back yard!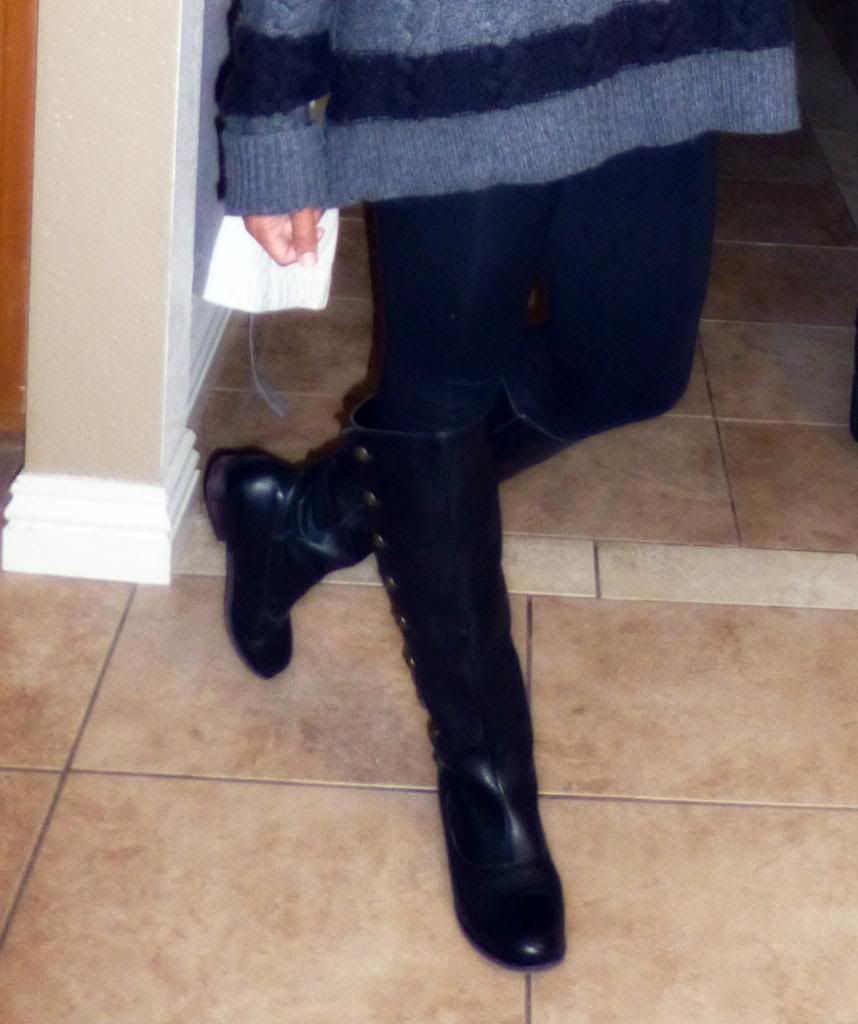 And the boots are probably one of my favorite purchases of 2011. They were on super sale via Hautelook while I was still working there and I distinctly remember being very excited that they had them in my size and I had the money to buy not only them but another Steve Madden pair I'd had my eye on for about a year! Good things come to those who wait right?
Sweater: Boxfresh (old)
Leggings: Target
Boots:

Steven by Steve Madden

(sold out)
p.s. Isn't my tiny photographer getting good?? I'm so proud!
Linking up with