OOTD: Keeping up with the Clouds
I admit I was dragging a bit last week. The weather has been fickle being rainy and winter like one minute, then cool yet sunny the next. I was coping with my trusty boyfriend jeans and a variety of shirts and footwear before the weather got wet.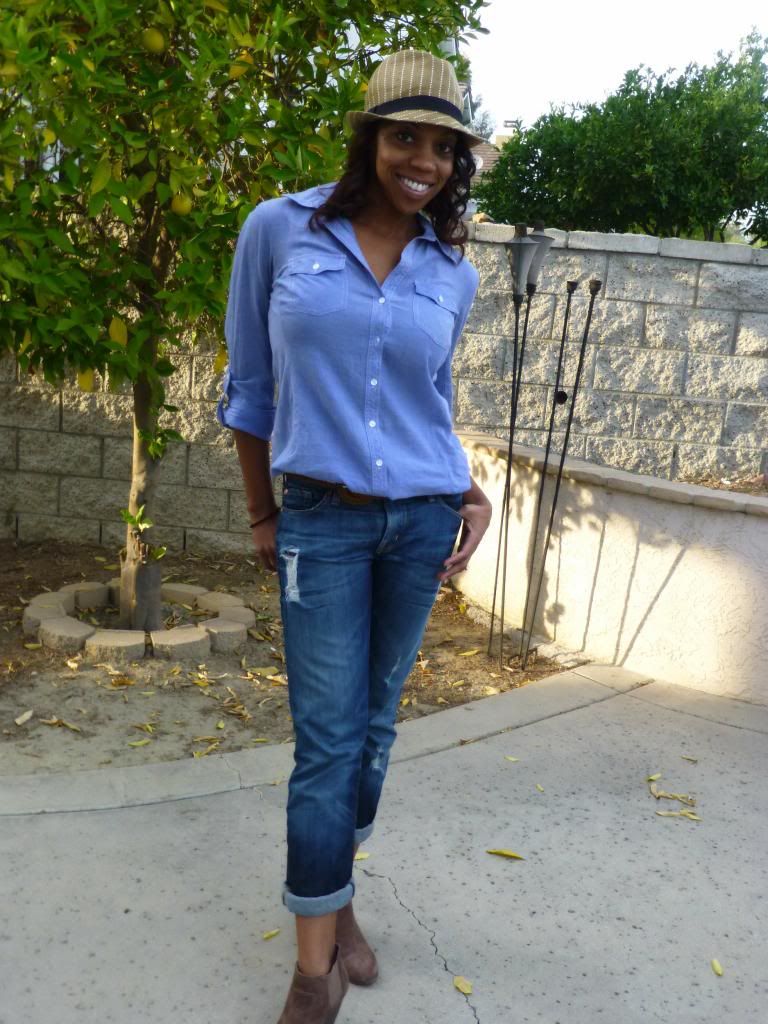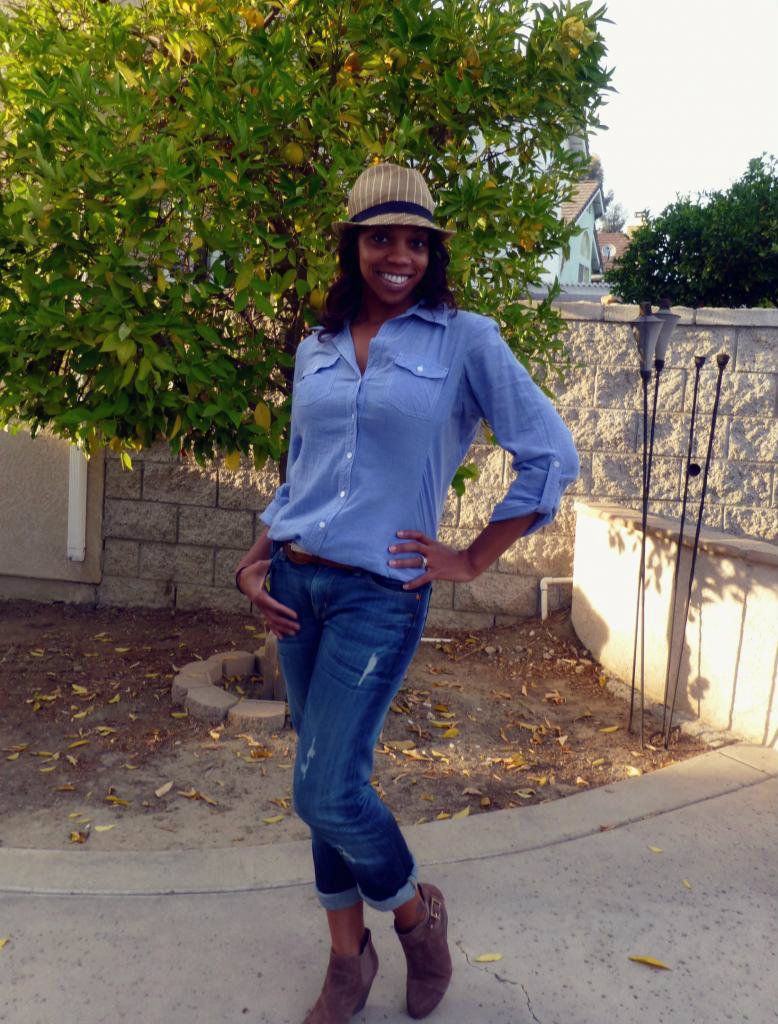 I hadn't originally planned to wear the hat but a busy morning and falling curls required some kind of covering and I was so over the pony tail.
What did I ever do before I discovered the fedora?
Boyfriend Jeans: David Kahn
Chambray Shirt: Sandra Ingrish
Boots: Sole Society - Heather
Hat: Forever 21
*photos courtesy Sweet Pea
</>