A Retail Love Affair : Target Wins Again!
I've had a long standing love interest in Target for many, many years. If you follow me on Instagram (@ambdorsey) you've probably seen my stream of posts on all my Target scores.
I remember going there as a kid and spending my hard earned money on a new doll or getting school supplies and even clothes. Things in the girls department were not as trendy back then. But they always had
something
I liked so no worries.
Being that I spend quite a bit of my time there my
slight
obsession totally makes sense. At least, to me it does.
I can't help
but
stop in there to pick up necessary household items and am always distracted by the shiny and new. This past month was no exception. I have been to Target no less than once a week for the entire month. Crazy town I know.
I run in there to pick up some toiletries and am immediately accosted by the cuteness.
It's quite festive inside with Holiday banners and gift idea kiosks at every turn. Perfect product placement and plenty of point of sale purchases for a distracted shopper like myself.
I almost turned away and kept forth with my aforementioned task but stopped when the sparkly hit my eye.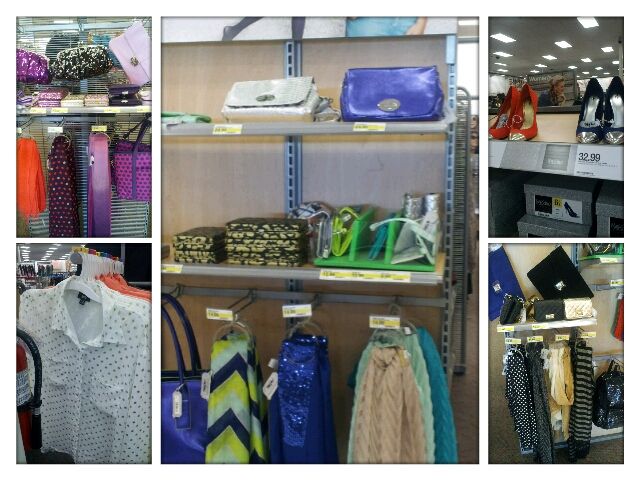 Glittery clutches, sparkly scarves and on trend cap toe pumps for under $30? Don't mind if I do!
Not to mention the clearance aisle in the home decor section! It's amazing I got out of there without buying it all!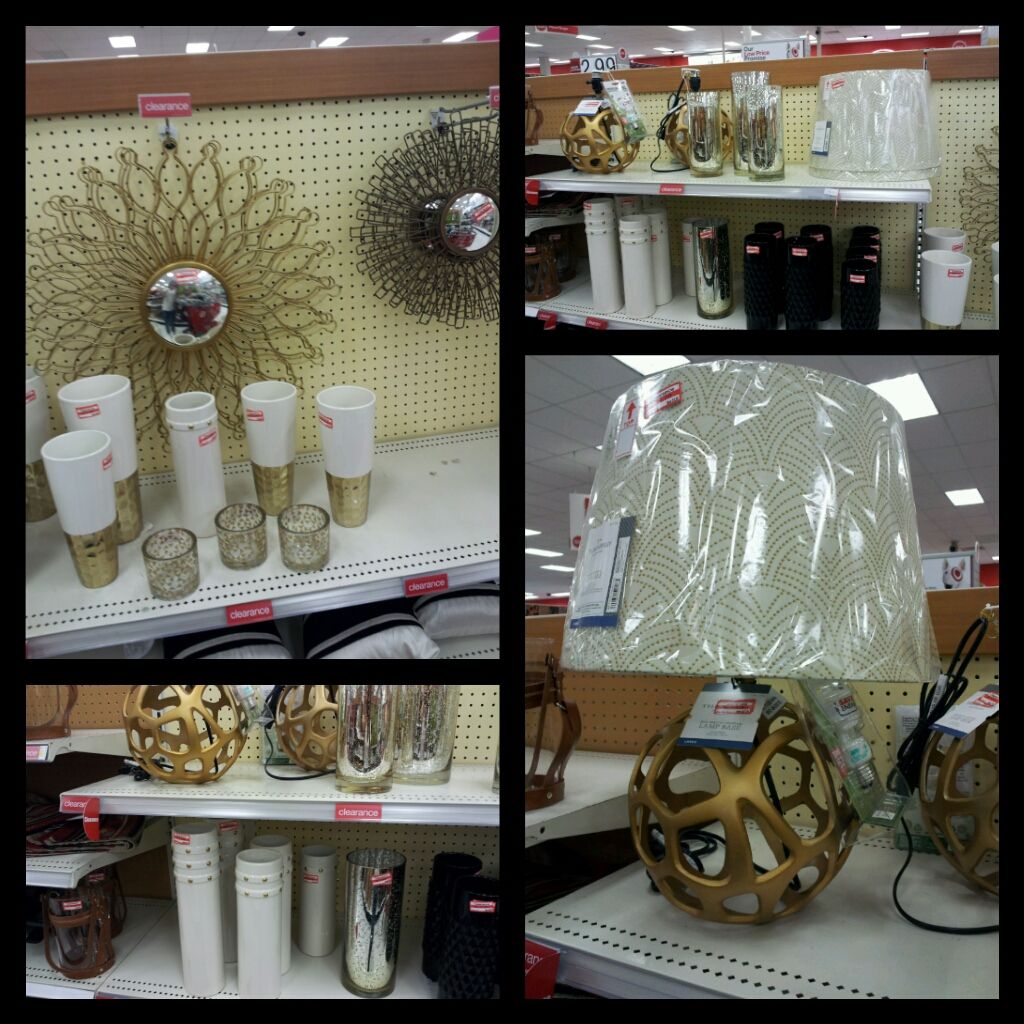 I resisted filling my cart up with my favorites from each vignette and steadied the course.
Of course I could not leave without a few pictures for
Instagram
and some additions to my Christmas list.
Target wins my heart yet again. Just in time for the Holidays.
They always have so many pretty things that catch my fancy and distract me from my original mission.
I can always justify a purchase or two but it becomes a problem when I go in there for three essentials and come out with my bank account $100 lighter and no recollection of how that happened.
Of course I follow them on
Pinterest
and
Target Style
on FB/Tumblr and Twitter (follow
@SweetPeaAD
!) Because I love to see all the style ideas that I may or may not otherwise come up with! I also like to see what the next great collaboration will be and what their in house designers / style experts have come up with lately.
Thanks to Sabrina Soto - I now have an easy and inexpensive craft/ gift idea to do with Sweet Pea & gifts for all her friends to boot! How great is that?
And hello, Neiman Marcus + Target limited edition collection?
Genius! Not totally thrilled about
all
the pieces but I love the fact that they brought high end designers to the masses for an exclusive collection and because they listened to their customers it was quite the shopping experience from what I hear.
J'adore this DVF yoga mat!
I always get inspired to spruce up my nest while leisurely strolling the aisles and sadly it's one of my favorite places to "escape" to when I need some alone time. (please tell me I'm not the only one who does this?)
It's kind of my happy place. I feel an odd sense of calm and serenity when faced with the many wonders that await me on every end cap.
Because it's totally normal to be obsessed with a store right? Right?
Right.