Outfit Post: Thanksgiving style
Please note: The title can only properly be said in my Psy "Gangnam Style" voice
"Oppa Thanksgiving style....Ehhhh Sexy Lady....."
Speaking of Psy - did y'all seem him perform with MC Hammer at the American Music Awards last weekend?
Oh.my.word.
So good.
I was all "oh heyyy Hammer pants are making a comeback" and then two seconds later there was MC Hammer!
What the what!
Totally off the subject but still......great performance and catchy song none-the-less.
So....Thanksgiving: Last year I was all kinds of big and preggers allowing me to spend the day in a sweater, leggings and some cute boots. And eat to my hearts content.
This year I wanted to wear something fun and girly but didn't want to be too over the top.
I mean, this is my family after all and there is no reason to get brand new for some folks who've seen me in my pj's more times than I can count. I also wanted to still have some wiggle room to get wild with my food intake and stuff myself if need be.
This skirt, button up and boots combo was the perfect mix of casual elegance. I loved the juxtaposition of the rugged denim and the subtle sparkle of the sequins mixed together with a casual ankle boot!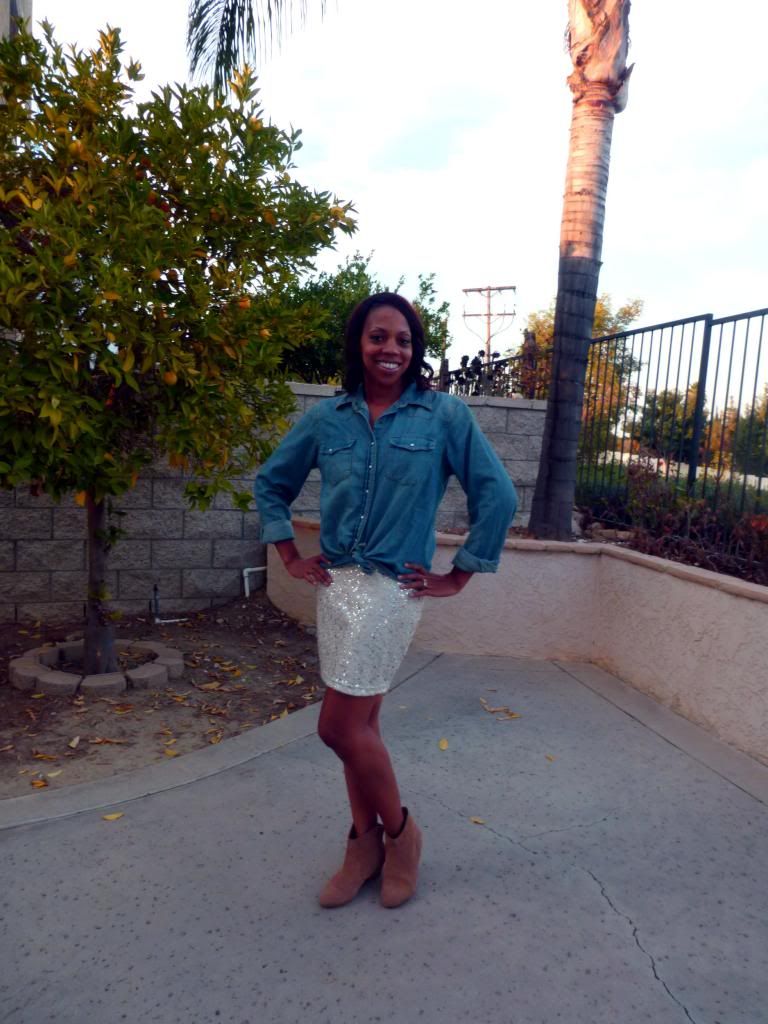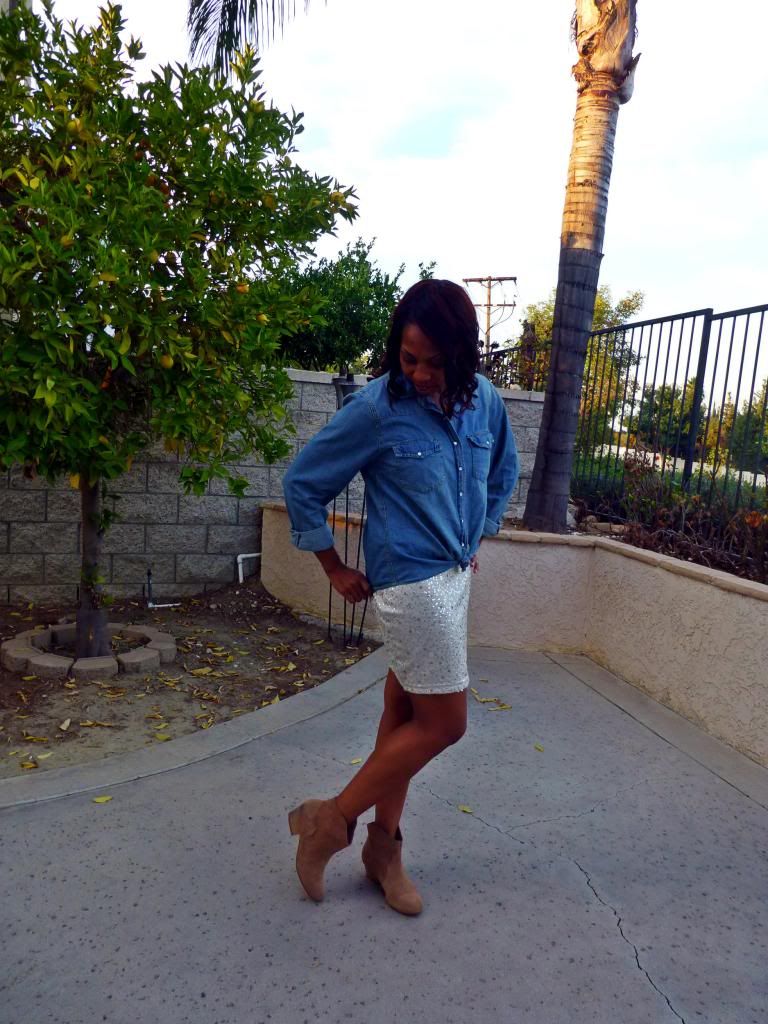 Skirt: H&M (old)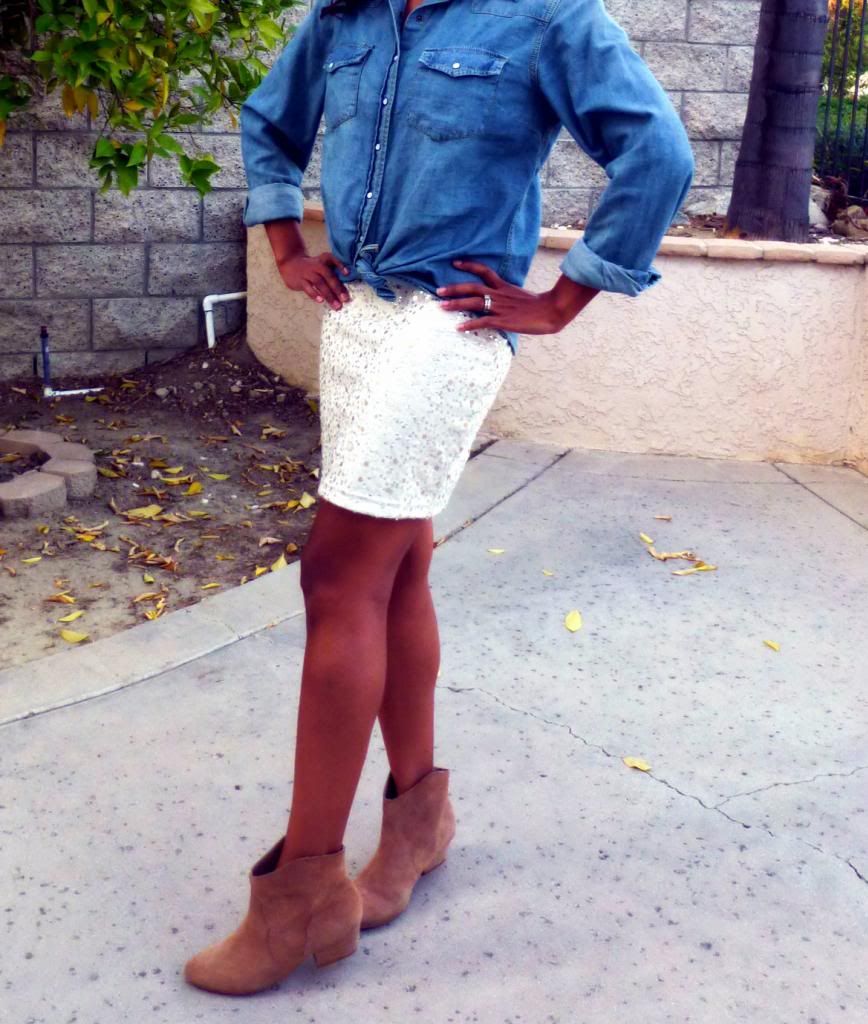 *photos courtesy Sweet Pea
The loose waist band of the skirt held up through dinner and dessert and the solid chambray kept me from fretting about getting 'accessorized' with Baby Ninja's dinner!
Score one for Mom!
Did you get dressed up for the holiday?
Linking up for Real Girl Glam
and
What I Wore Wednesday
p.s. this outfit was re-created for the purpose of this post. the original photos from the day of were awful.
thanks to my Sweet Pea who took both sets of photos and did her best to get Mommy's best side!