What I've Worn: Button Ups & Skinny jeans
This week has been all about working my closet.
Whispering's of fall-like weather has me reaching for old favorites and bringing them to life with fresh pieces that keep me excited about my wardrobe!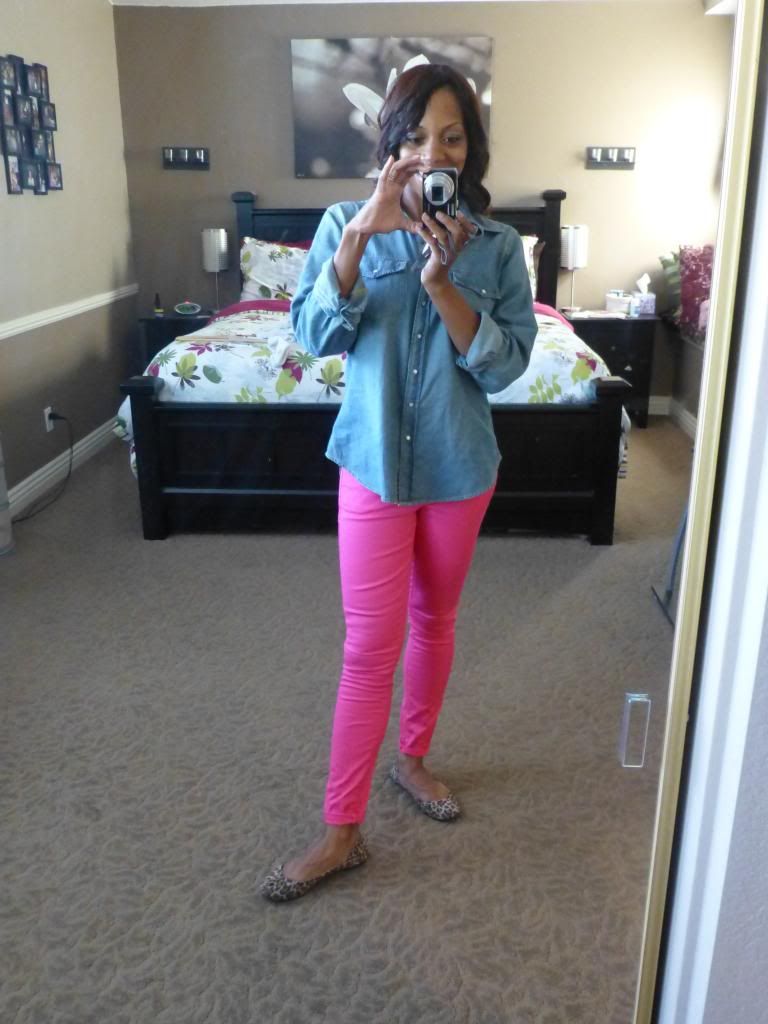 I finally found the perfect denim top to wear with my hot pink skinnies.
Perfect pop of color on a cloudy day and functional for chasing after Baby Ninja.
I'm a little obsessed with my leopard flats.
They always add a little something fun to an outfit.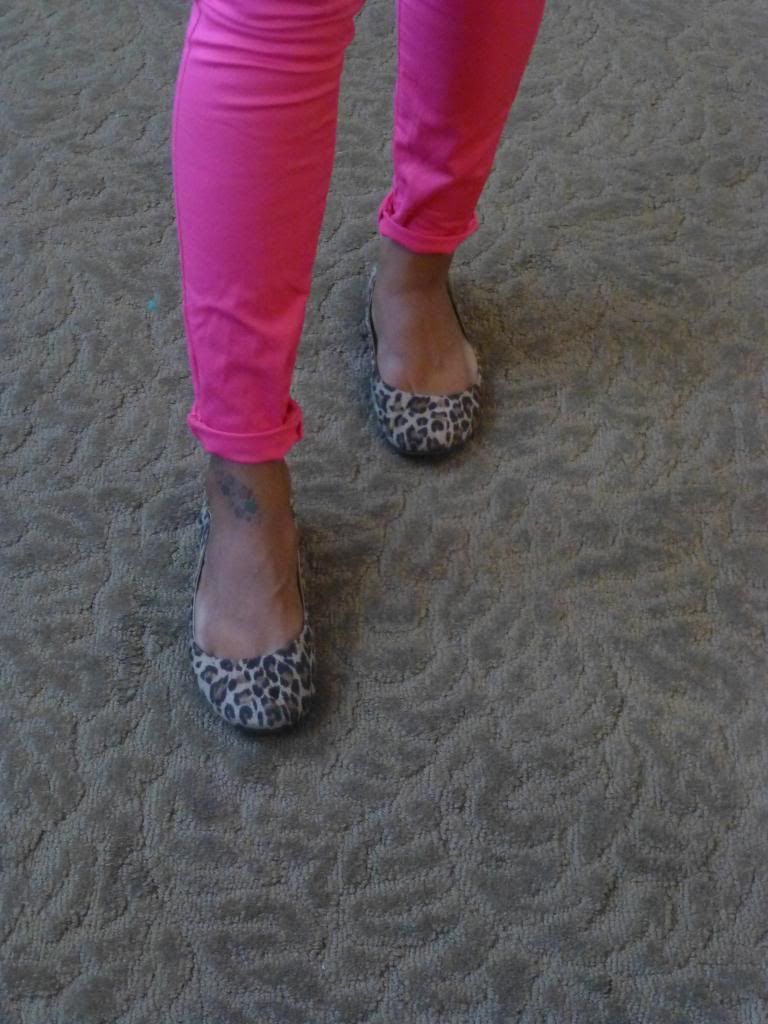 Jeans: Old Navy Rockstars
Shoes: Mossimo for Target
Yesterday, I managed to get showered before the kids woke up so I quickly threw some clothes and set about my day.
A need to run errands got me out of my earlier "ensemble" so I grabbed my favorite pair of black skinnies and a relaxed button up shirt.
I actually haven't worn these jeans since before getting pregnant.
I was excited to find that they fit!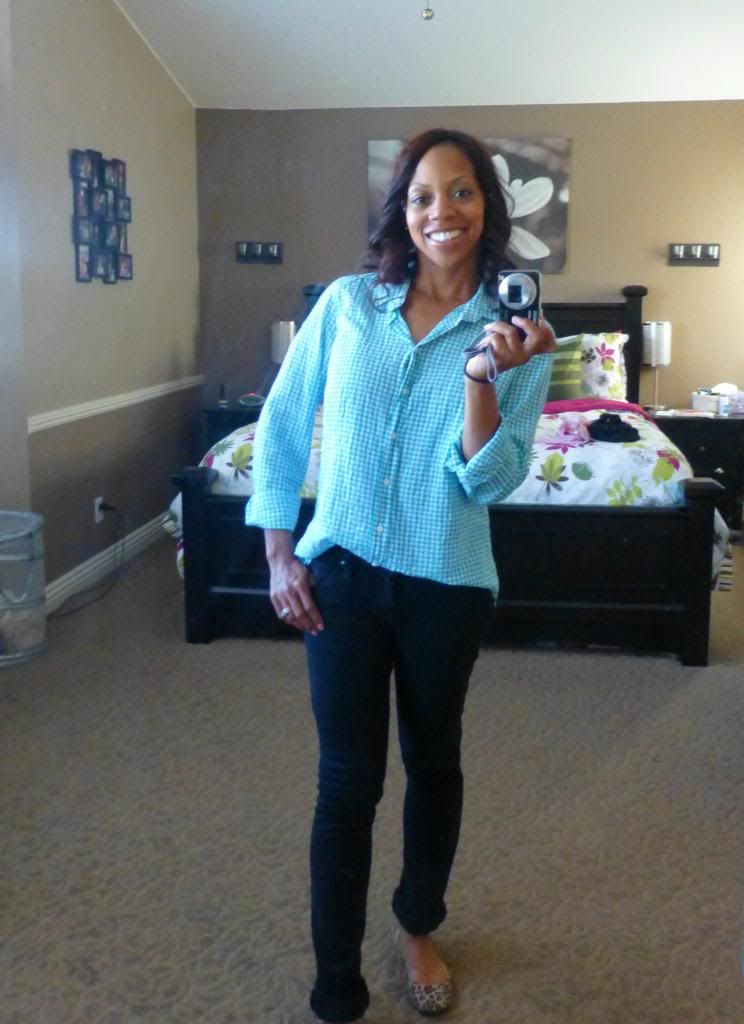 While I wanted to be cute, I didn't want to be stuffy.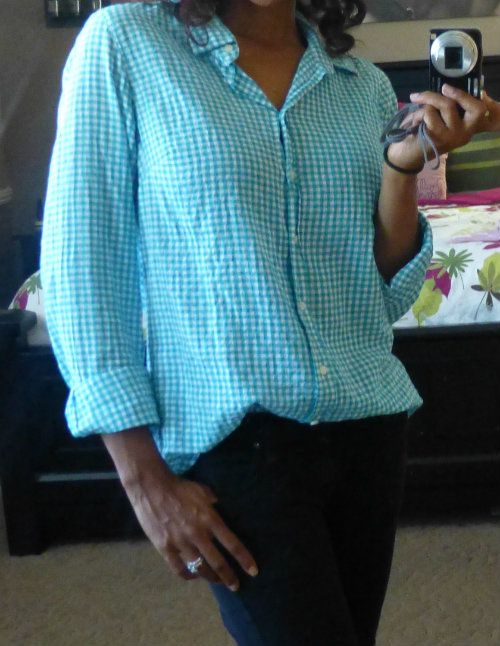 I've been wanting to wear this J.Crew shirt again for awhile, so that worked out.
Infamous leopard flats...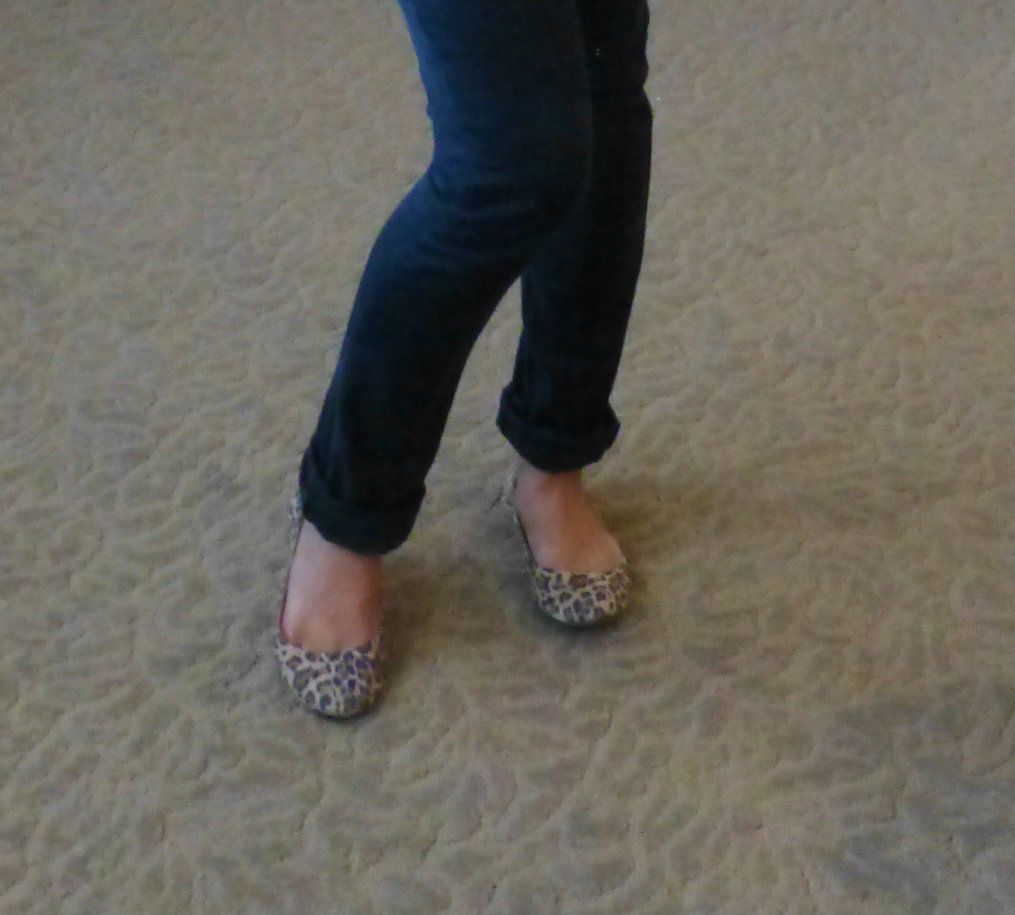 Shoes: Mossimo for Target
I really liked the contrast of this outfit (the checks & the leopard with the dark denim) and how put-together I felt without looking like I was trying too hard.
I'm glad I did spruce up a little as I got asked on an impromptu lunch date with the Mr.
Turned out to be a lovely day spent with all my loves.
And I didn't have to cook dinner.
Double win.
And for the first time....
Monday Mingle
(I realize it's no longer Monday - it's been a busy week so far)