Style Post: Remember when it was Fall?
Remember those two glorious days when it actually felt like Fall?
Overcast skies, a slight chill in the air?
It was great wasn't it?
I got all carried away and rocked boots two days in a row.
And now?
Now it feels like August.
#weatherfail
You see how somebody crawled their way into my shot and tried to steal my thunder with his cuteness?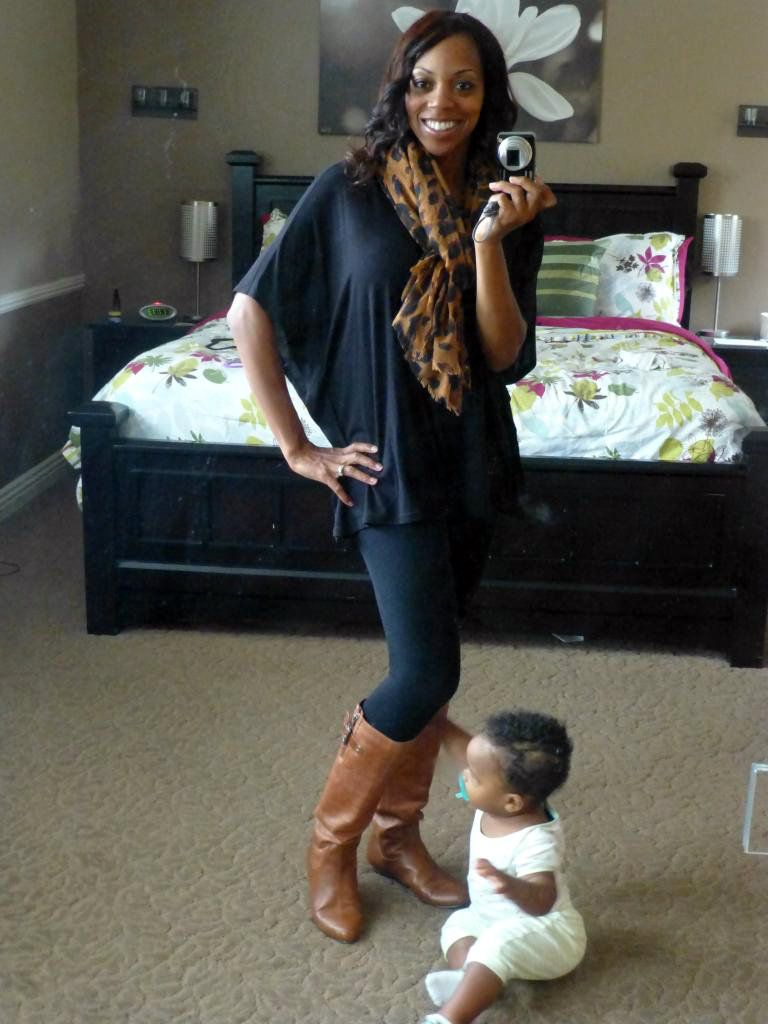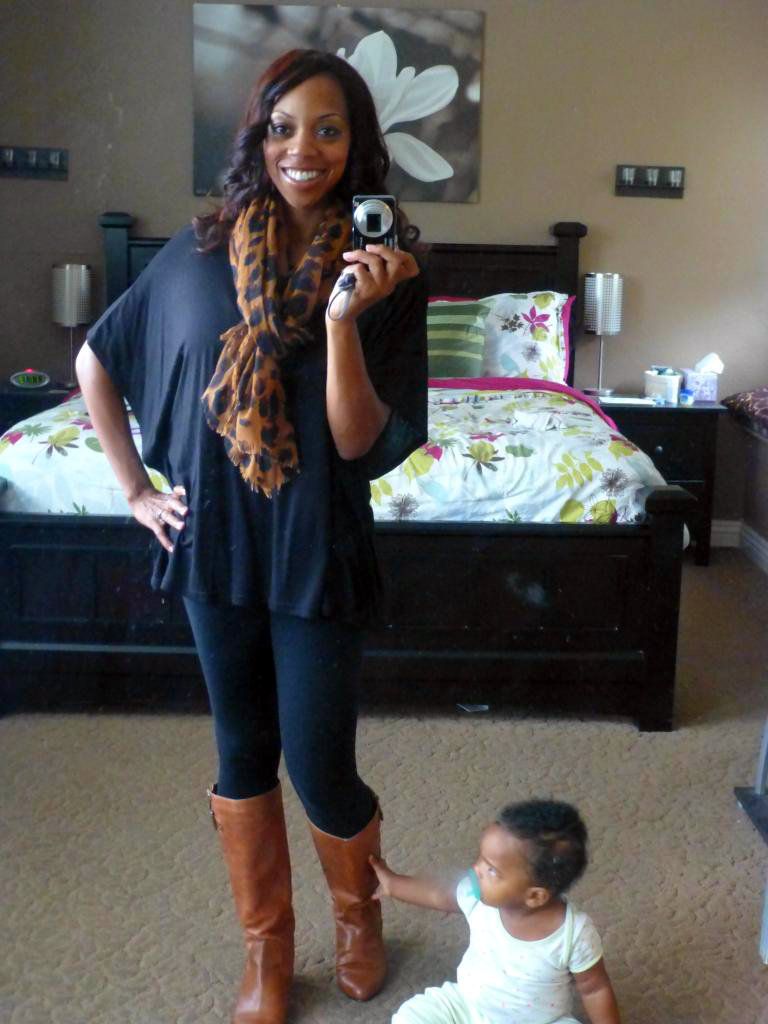 Top: H&M (old)
Scarf: Target
Leggings: Target
Tank: Forever 21