Friday's Stylish Mama Spotlight: Heather Myers of River&Bridge
****
Y'all know about my desire to achieve some semblance of balance in the whole mom/work/life realm but I tend to find myself lacking most days.
So I asked a bunch of my friends if I could interview them and find out how they juggle their balancing acts!
****
First up is the fabulous Heather Myers.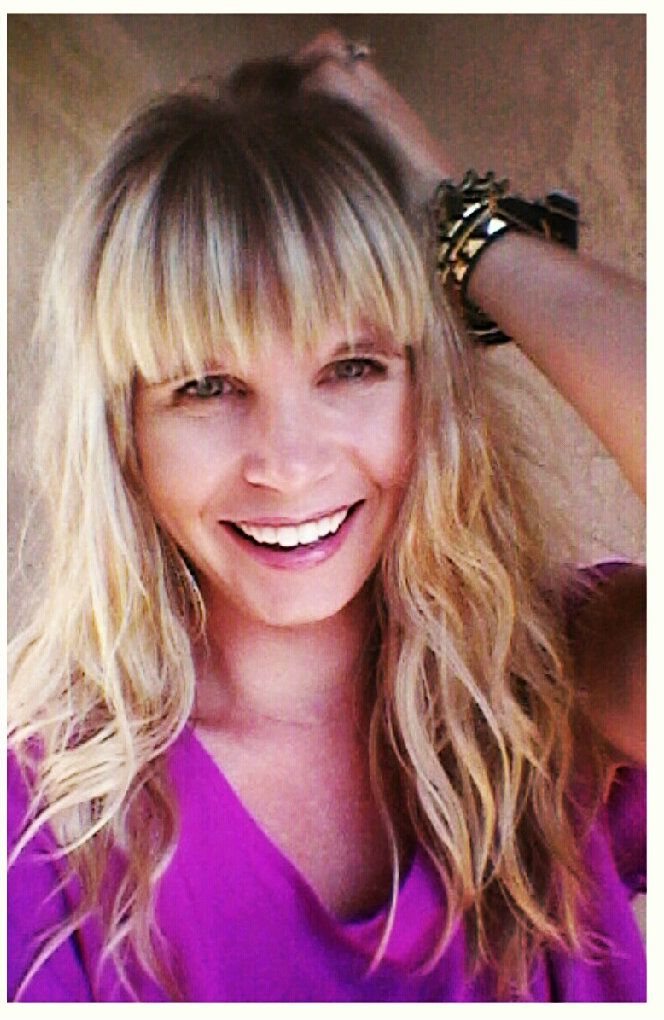 Heather and I met about a year ago at Blog Sugar through one of my wedding photographers.
She is all around awesome.
Heather is a mom of two (Hudson - 4 and London 18 months)
(check her out in those fabulous lavender skinnies! How cute is her family?!)
has a full time gig outside of home and her own freelance design company!

She is wicked funny and has great style to boot!
yes those are faux leather skinnies she's rocking on a recent date night
She recently created some new business cards for me and they turned out amazing!
Here's a little more about her and she goes

"From Carpools to Cocktails"
•
What is your job title? / what do you do?
I work full-time as a pre-press manager for a commercial printing company in Orange County. Basically, I ensure that the clients have built their files correctly for press, do any necessary retouching / file adjusting, make proofs, run the digital press, etc. I also am in charge of color management. In addition, I am a freelance graphic designer and design everything from stationery and invitations to corporate branding.
•
How do you find balance with work, managing a home and your family life?
After having my first baby, I was able to adjust my work schedule so that I could be home 3 days (and work 4 10-hour days). However, this means that I am out of the house by 6:20am Monday through Thursday. I have to give a lot of credit to my husband, who handles the morning routine and drop-off, not to mention most of the cooking during the week. Although the weekdays are a bit hectic with both of us working and usually not getting home until 5:30 or 6, being home 3 days in a row allows me to feel like I get a good chunk of time with the kids.
•
How do you stay fashionable and still be 'mom'?
Since I do go into the office 4 days a week, I have to dress professionally. But come Friday morning, I am in my weekend uniform: denim cut-offs, a tank top and Rainbow sandals. I've been really into accessories lately, so I've found that adding a statement necklace to a casual outfit allows me to feel more fashionable with minimal effort. When I'm with the kids, I have to make sure my outfit is functional- which means no heels! My daughter has recently learned to run (and fast!), so I have to be ready to chase her at any moment! I save the heels for date night.
•
How would you describe your personal style?
I feel like my personal style is always changing, and it doesn't necessarily fit into one category. Maybe California Casual Chic? Right now I'm wearing a lot of colored skinnies with loose-fitting blouses and either flats or ankle boots. I love mixing hard and soft- like leather pants with a feminine, pearl-adorned blouse. One piece I really want to add to my wardrobe is a blazer with a structured shoulder.
•
What do you do for YOU to feel good/get re-charged?
With a full-time job, a freelance business, a husband and 2 kids, I don't get a lot of time to myself… but occasionally I will leave the kids with my husband while I run out for an iced coffee and a little shopping. Even just a small break makes a big difference.
•
Do you make time for cocktails (with friends/dates with hubby)? How often?
My husband and I go on date nights 2-3 a month. We are total foodies, so we enjoy trying new restaurants and eating good food. We also love wine and are totally overdue for a wine-tasting trip! Every now and then, we will take a weekday off work so we get an entire day together while the kids are at school / daycare. We actually took 2 days off this week to do this, and it was so nice!
•
How do you go from Carpool to Cocktails?
To transition from day with the kids to date night, everything changes- new outfit, heels and makeup!
•
What is your go-to item for an immediate mommy pick me up?
Coffee!! I love me some coffee and can never have enough. :)
•
Any tips/ tricks for other moms who are balancing work/motherhood/life?
During the week, I rarely do any housework except for dishes… so come Friday morning, the house is a wreck! For a while, I was stressing myself out trying to keep up with everything and also spend quality time with the kids. I was exhausted and overwhelmed. So I decided that it was more important for me to spend time with the kids than to check things off my to-do list. I have accepted that this season in my life means a messy house. My kids won't remember if the floors were spotless (which, by the way, they never are with 2 kids and a 100-lb dog!), but they will remember the times we had picnics at the park, did crafts or went out for smoothies.