10 things I love about him
Happy Valentine's Day!!!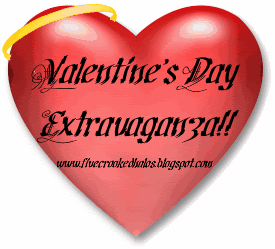 and this is perfect timing after the day we had yesterday.
But more about that later.....
10 Things I love about Babe
the way you finish my sentences before I can get the words out.
the way he plays with our Sweet Pea. His unabashed love and playfulness make parenting a breeze
he ALWAYS kisses me goodnight.
he's seen ALL of me. and he still loves me. and wants to marry me. that says a lot.
the way he takes care of me and our family.
he always helps around the house and does the dishes after I cook dinner.
he makes the bed because he knows it makes my day to come home to that.
he thinks I'm beautiful.
he has the best sense of humor! and he gets all my jokes. even if he doesn't think they are funny!
his conviction to who he is and what he believes in. he is a strong, supportive and intelligent man and I can't wait to be his wife!!!!
What do YOU love about your man?